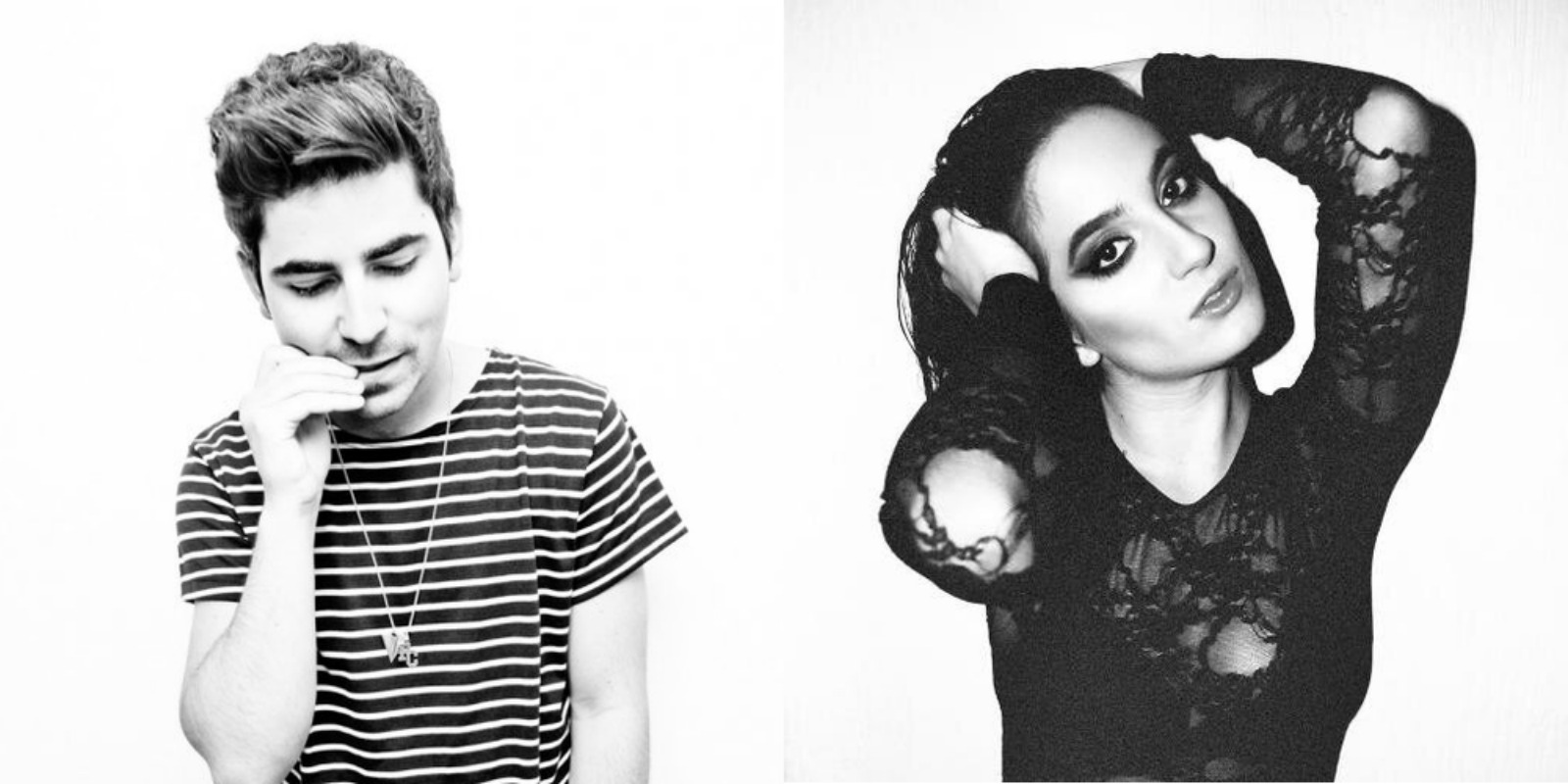 It's time for another week of sharing new tracks in the dance music world. This week we have quite a few cool progressive and house tracks, so be sure to read on and get the party started.
1. Ben Moon – Change
'Change' is a hyperactive, fast-paced electro track with a mildly dub chorus. The vocals are slightly raspy, which works really well with this somewhat rough and raw track. It's definitely fun to listen to, and the build ups are pretty addicting! Don't be surprised if you find yourself clicking replay.
2. tyDi featuring Dia Frampton – Stay (Frank Pole Remix)
This electro track comes from tyDi, a slowly but surely buzzing producer whose best is still yet to come. 'Stay' is a funky, upbeat song about staying together with someone you love. Dia Frampton provides some moving vocals that really fit with the song's central theme. Everyone needs a powerful love anthem once in a while, and this song makes the mark.
3. The Bello Boys featuring Kat Deluna – Last Call (Liam Keegan Remix)
With all of the globe's exotic cultures coming together for the FIFA World Cup and the temperatures rising as summer creeps up on us, I've been getting my Latin on with some sexy tracks worthy of Salsa Night. Tracks that mix Latin with EDM are always huge success stories, especially during the warmer months, and the Liam Keegan remix of The Bello Boys is definitely a clear winner. The instrumental is everything you could want in a Latin House track, blending traditional sounds with electronic beats to ignite the dance floor. Kat Deluna is no stranger to tropical tracks, and this time she brought her silky smooth vocals to the electronic world for a match made in heaven.
4. Max Elto – Shadow of the Sun (Michael Brun Remix)
This seems to be the week of the remixes. Michael Brun, a Picasso of production, brought his skills to Max Elto's 'Shadow of the Sun', transforming the song into an inspirational and fun-spirited dance anthem. This will certainly be lighting up clubs and festivals across the nation all summer long. It's the perfect progressive house track for the season.
5. Felix Cartal featuring Chloe Angelides – Ready For Love
Talk about a track that brings out the goose bumps! This one is a pusher – Felix Cartal always knows how to bring out the in-your-face house tracks that leave you salivating for more, but this time Chloe Angelide delivers something really special. The words are sung out like they're literally jumping out of your speakers. If you need a track to get you pumped up for a night out on the town or just in a positive mood, look no further. Turn to this song and you will be grateful and ready for more.
6. Roosevelt – Montreal
Okay, I'm cheating. This song came out in 2013, but it is a new discovery for me and perhaps maybe for you or other readers. I heard this song playing in the mall and I had to Shazam it instantly. I really love the fusion going on between indie/alternative and deep house, vocally and instrumentally. It's a really solid effort of combination, and the track has this wicked retro feel to it that is trendy this summer. I could see this getting some highly deserved club plays. It sounds great on a late night drive too.
7. Dimitri Vegas & Like Mike, Diplo, Fatboy Slim, Bonde Do Role & Pin – Eparrei
As I mentioned earlier, Latin House tracks are always great additions to any summer fiesta. 'Eparrei' is a superstar-packed track, and the talent really shines through. This is clearly made for a festival stage. The Spanish vocals are going to get foreign festival-goers screaming every word and proudly waving their flag high. There's no shock here that the track is devoted to Brazil (Eparrei literally means a fusion of electronic and native Brazilian sounds) and the World Cup. Join the party!
8. Syn Cole – Bright Lights
We have a lot of funkier sounding house tracks this week, and Syn Cole adds to that list. Syn Cole's sound is more eclectic. The sounds are varied, put they all pull together for a cohesive record. Think of Madeon or Porter Robinson's tracks of higher BPM. 'Bright Lights' fits in well with Syn Cole's growing discography and further proves that this is one hot artist to watch develop over the course of festival season.
9. Gorgon City featuring Lauren Welsh – Here For You
After completely dominating with 'Ready For Your Love', Gorgon City is back with a sultry new midtempo house track just in time for summer. 'Here For You' is assisted by Lauren Welsh's crooning vocals. That powerful chorus alone will drive this song on to massive summer success. This is the song you want playing in the background of your next trip to Ibiza. It embodies everything right with summer. It's a beautiful, melodic song for a beautiful time of life.
10. Porter Robinson featuring Urban Cone – Lionhearted
Much like 'Sad Machine', Porter Robinson continues with a Passion Pit-esque sound on his upcoming album Worlds. 'Lionhearted' once again blesses us with Urban Cone's made-for-indie vocals. The track diverges from the sounds popular in EDM today, but that is what makes us love Porter so much. He is very adventurous and creative; he's not afraid to color on the walls. He gives us the music that's building up inside him, and he always turns out something exciting! This is no exception.
Thanks for checking out my picks for this week's hottest new songs! I hope you like what you read and heard, and I want your feedback! Tell me what you liked or didn't like about my thoughts. Share your recommendations for new tracks with me and the entire EDM Assassin family. Also, if you're a young artist seeking exposure, we can help you! Tweet @EDMAssassin on Twitter and ask for Grant or Tim for the chance to be interviewed and featured in a full-length article promoting your material. Thanks again, and I'll see you same time, same place next week with ten more sizzling hot new tracks.
Leave a Reply