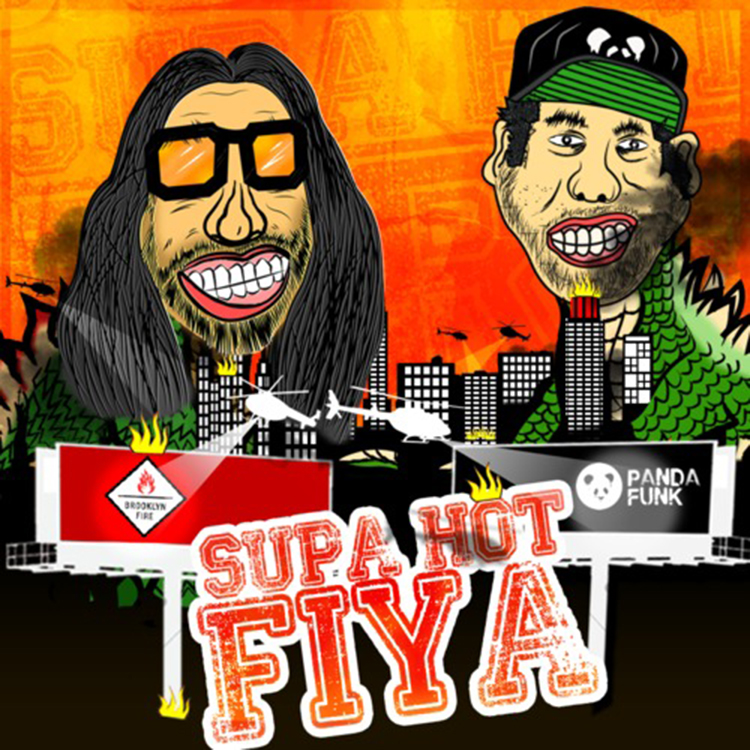 Tommie Sunshine. Deorro. Do I need to actually say more? They collaborated on making this sexy track, 'Super Hot Fire'. It is definitely an awesome track that is 100% banger guaranteed. I think they named the track after the words I would use to describe this track. This song has exactly what I love: aggressive drops. Here is what Tommie Sunshine had to say about this track:
At the start of this year I began working with Live City.
I played them tons of Melbourne Bounce the first time we met & they asked me if I had ever heard of Deorro.
I had not but when they played his music for me, I freaked out!
I unsuccessfully tried to track the ever elusive Deorro down but had no such luck.
I figured he had already had his head in the clouds & I almost gave up.
when we finally did connect, we laughed because not only is he one of the most genuine & gentle artists I've ever met, but he reminded me that I had reached out to him long ago when he was Ton!c.
we bonded instantly as we are both lovers of music above all things & created two of the most powerful pieces of music I've ever been a part of.
"Supa Hot Fiya" was made the day we met in a fury of excitement.
I consider myself privileged to work alongside such a genius.
we agreed that this first jam should go out to the world as a free download.
we meet again this coming January to finish the other track we started & I'm sure he shares my enthusiasm for how large that track could be.
we made the music we wanted to make with no consideration for who would like it & when I sent this song around to the peeps it gathered a wide range of support from Zedd, Bingo Players, Will Sparks & Kaskade to Laidback Luke, W&W, Martin Solveig, Tiesto & Showtek.
for anyone paying attention, making music you want to make with people you want to make it with will always result in the best art.
again, I am lucky to call Deorro not only a collaborator but a friend.
enjoy our sounds.
Check out this amazing track right now! It is a free download thanks to their labels. GET IT NOW!
Leave a Reply