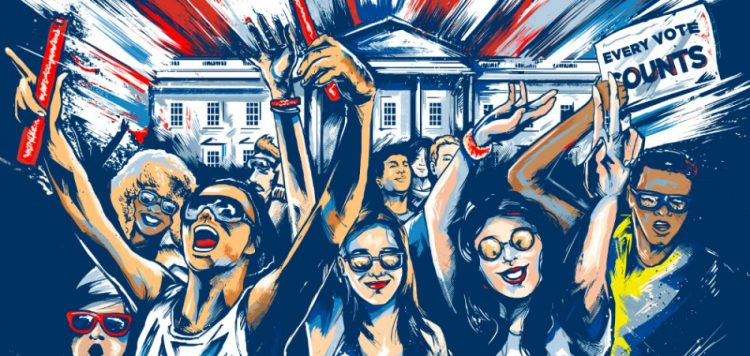 Tommie Sunshine, a record producer, songwriter, DJ, and in this case, strong Bernie Sanders activist compiles a very special playlist for our very own dance music community. This playlist contains original tracks by Tommie Sunshine himself, along with many other artists such as Bassnectar, Justin Martin, Champagne Drip, Cobra Starship and more. Each one of these artists have come together to apply their strong passion in music, into supporting a cause, and essentially making a difference. These artists have knowingly supported the Presidential candidate throughout this election, and despite the numbers, they have not given up.
This #RaveForBernie Compilation acts as a Music driven campaign for millenniums in the EDM community. Because music is something that has always brought the world together, these artists have taken the powerful sounds that they have created, to start a movement.
It's incredibly inspiring to see these musician's in the community that we all know and love, come together to stand up for what they believe in, exclusively with music. This playlist was released in hopes to enthuse and urge the community to vote on the California Primary on June 7th, 2016.
Tommie Sunshine firmly believes that this community is big and strong enough to make a difference nationally, and this compilation acts as a reminder to us all. A reminder that we all have a voice, and that voice is strongest when we stand together. After releasing the #RaveForBernie Compilation, Tommie shared some personal thoughts on Twitter, regarding the true meaning behind this Compilation, the meaning he hopes to get across.
my thoughts about the #RaveForBernie compilation, released today: pic.twitter.com/2Riiuk6Mny

— Tommie Sunshine (@tommiesunshine) June 1, 2016
The playlist itself includes twelve original and diverse tracks by these same artists that have joined the revolution. With every track, I believe shows some kind of strong relevance in the campaign, with the idea of coming together to make a change. This playlist is quite powerful from start to finish, as it has a wide variety of sub-genres, ranging from house, all the way to drum and bass. It's music with an even greater meaning behind it, something definitely worth listening to.
The #RaveForBernie Compilation is available now on Soundcloud for free download. When downloading this playlist, you are also encouraged to support Bernie Sanders and his campaign.
If you are feeling moved by this Music driven campaign, check out the #RaveForBernie Facebook page for more information on how to join the revolution, and don't forget to go out and vote!
For now, enjoy these tracks put together by Mr. Tommie Sunshine, with special help by Molly Hankins, Robby Engle, and the other artists below.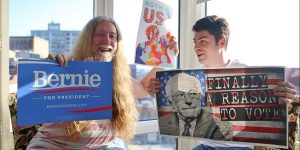 [soundcloud url="https://api.soundcloud.com/playlists/230198385″ params="color=ff5500&auto_play=false&hide_related=false&show_comments=true&show_user=true&show_reposts=false" width="100%" height="450″ iframe="true" /]
Leave a Reply