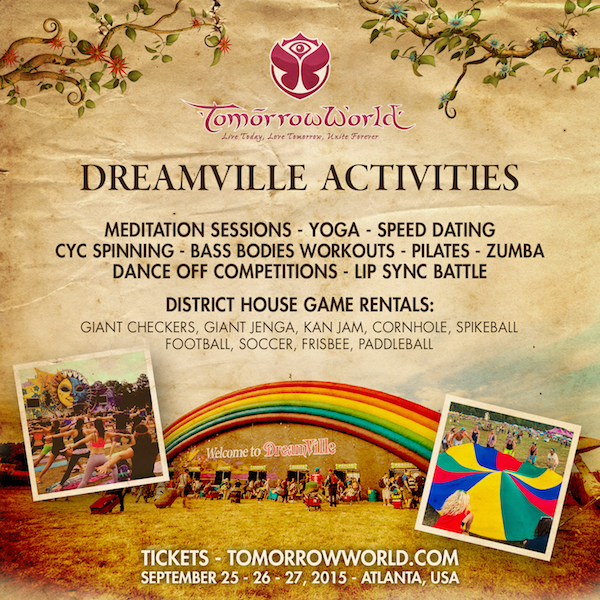 If you are heading to Georgia you can check out a plethora of activities this weekend in between all of the amazing music. Some of the other activities include: yoga, zumba, pilates meditation, speed dating, paddleball, giant jenga, cornhole, and many more. All of this to go above and beyond your typical festival experience.
These extra features of TomorrowWorld have helped to make it one of the most popular festivals in the United States in only its 3rd year of existence. If you aren't already planning to be in Georgia for TomorrowWorld, there are still tickets available to get you in on this unique experience.
From seeing some of the top musical talent in the world to lesser known DJs like Shaq (AKA DJ Diesel), to the camping experience and all of the extra amenities, TomorrowWorld is truly a destination festival.
Leave a Reply