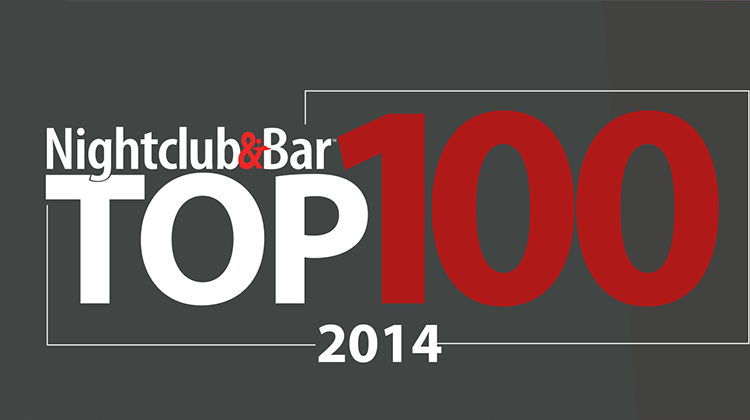 Every year, the nightclub bar and rankings top revenue grossing clubs in North America is released. 2013's list was just released and it is based on solely on the establishment's reported revenue for the previous year. Each bar and nightclub is only counted if they are open for the whole year which Hakkasan was not, but still earned an honorable mention. This year's top was XS Las Vegas which made nearly 100 million dollars! That is insane. Marquee came second. Las Vegas topped the charts, but it was nice to see some other cities on here as well. I was shocked to see two of my favorite clubs in Atlantic City make the list while the others did not.
Jon Taffer, who you all know as the host and executive producer of Bar Rescue, but also is the president of Nightclub & Bar, had this to say about the top 100:
Not only does our 2014 Top 100 survey show that Las Vegas has rightfully earned its reputation as the nation's nightlife capital with 24 venues making the list, but also the results prove just how much patrons love nightlife venues across the entire country with ongoing growth in the industry. Seeing our 2014 list gets my heart racing because these venues continue to push each other day after day, and I can see the concrete results of their dedicated efforts through these revenue numbers. It's an amazing time to operate a nightclub or bar.
Here is the top 100 list: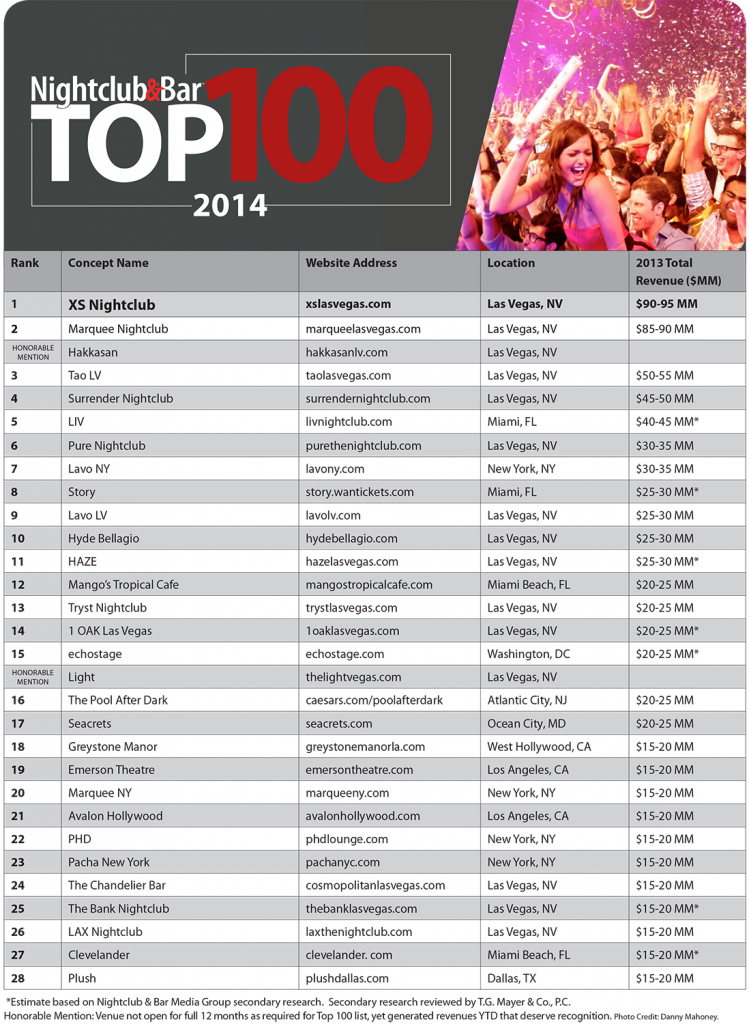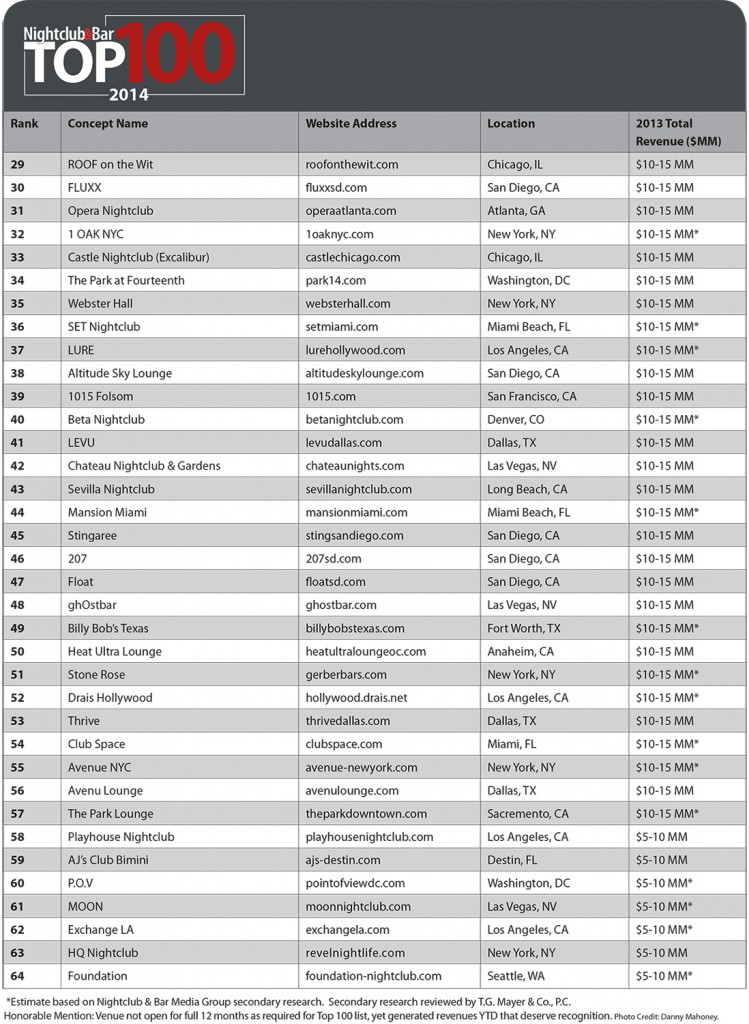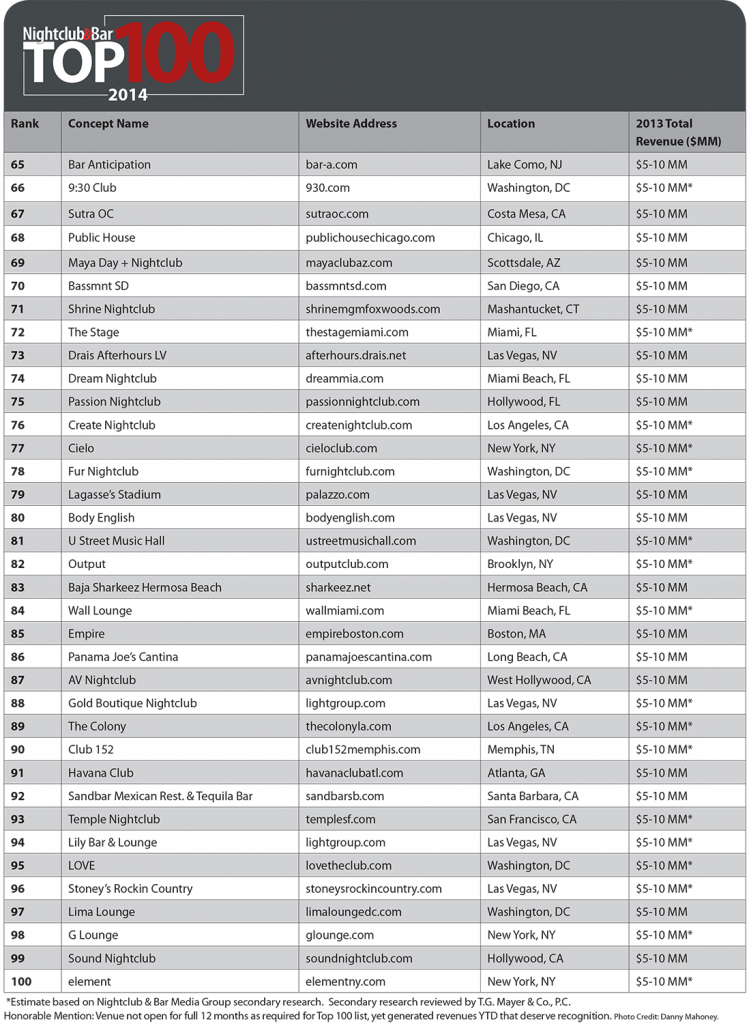 Leave a Reply