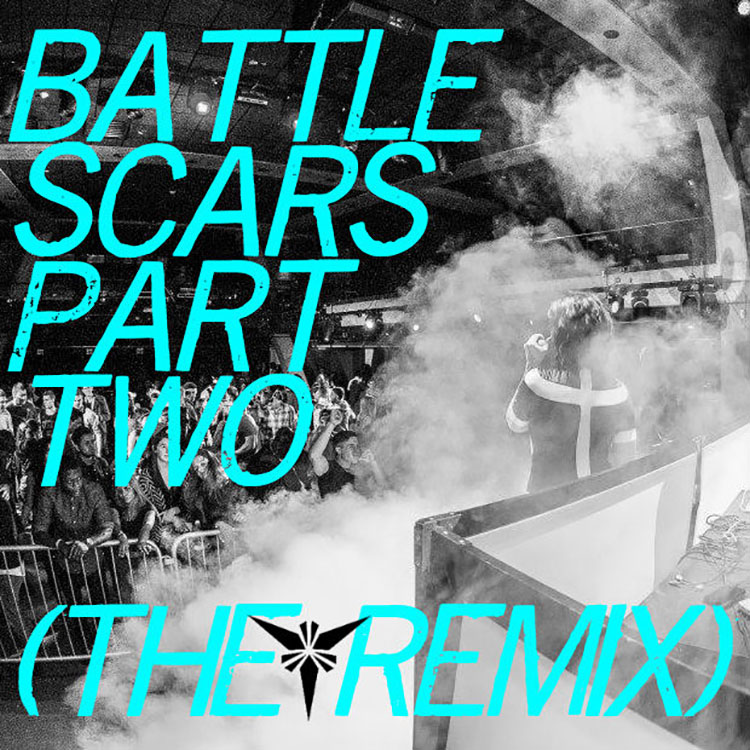 The dynamic between vocals and the melodies, stabs, samples, bass drums, kicks, and everything else that makes up an electronic song is complex and a balance is difficult to maintain. On one hand, vocals can engage the listener on a much more personal level, relating to them and drawing them into the world created by the song. On the other, the electronic sounds can combine in an infinite number of ways, weaving a story throughout even a very short song. This story can reach listeners in a deep, emotional way as well, where the music elicits feelings that are difficult to describe.
In Battle Scars we are exposed to the incredible vocal talents of Janet as she draws the audience in with her rich voice and range. Capturing the struggles as the music gets louder, heavier, and more chaotic. In the portions of the song that could be considered peaceful, her voice inflection relaxes and the softer portion comes out, helping listeners to a 'recovery' of sorts, from their battle scars.
A song relies just as much on its vocal portions as it does the actual sounds that are created and ordered. There are two sides to this sound in Battle Scars, the lighter, airy portion where we are taken care of, with hope abound. The transition into a chaotic and heavier sound is quick much like the way battle scars happen, quick and almost before you realize it has happened. I absolutely love the way Trillium has crafted the song to include this dual personality of music. The darker side is messy in terms of the sound; it is loud and a pattern of the melodies and synth elements are difficult to detect. The song then transitions back into the softer side where much lighter sounds are used, higher in frequency but also having their volume turned down in relation to the overall track volume. This duality is not easy to create and maintain and Trillium has done an excellent job of telling their story.
As a listener we can enjoy both the softer side, being cared for after the scars have developed; then just as quickly we are thrust back into the action to experience the frantic chaos of the moment where battle scars often occur. Not only does the sound take us on this journey, but Janet's vocals soothe in a time of peace and then communicate panic in a time of war. This song should be at the top of your playlist as you ride the bus or train, or even as you feel the bass thud through your kitchen as you make dinner. Thank you Trillium for this exclusive listen to "Battle Scars Part Two." I'm in love.
Make sure you follow Trillium on Twitter and grab their EP "Aurora" on iTunes now! (Hint, it includes this song!!!)
Leave a Reply