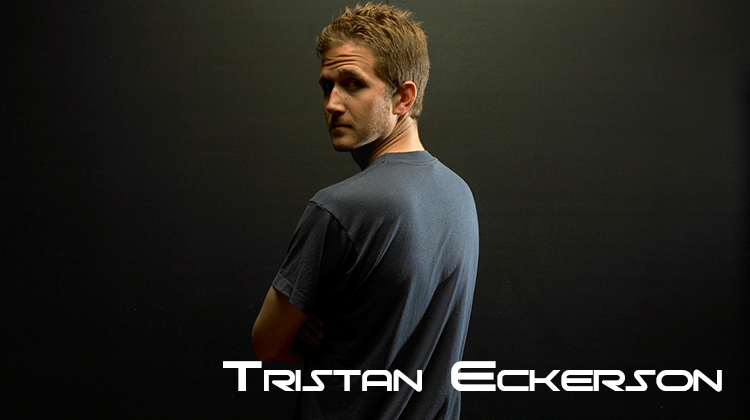 Recently, I had the amazing chance to interview this extremely hot up-and-coming producer in the EDM world. Before I had interviewed him, I was listening to his brand new EP, Dance Craze and the fantastic tracks that he produce. What was interesting as I got to know him was that he love for music has no bounds. He isn't your typical producer and there are a number of reasons why as you will learn as you divulge into this interview. He is a truly talented individual who wants to take the EDM world by storm by doing it differently than everyone else. Check out this phenomenal interviews below that I had with him and after, check out his EP (which is below the interview).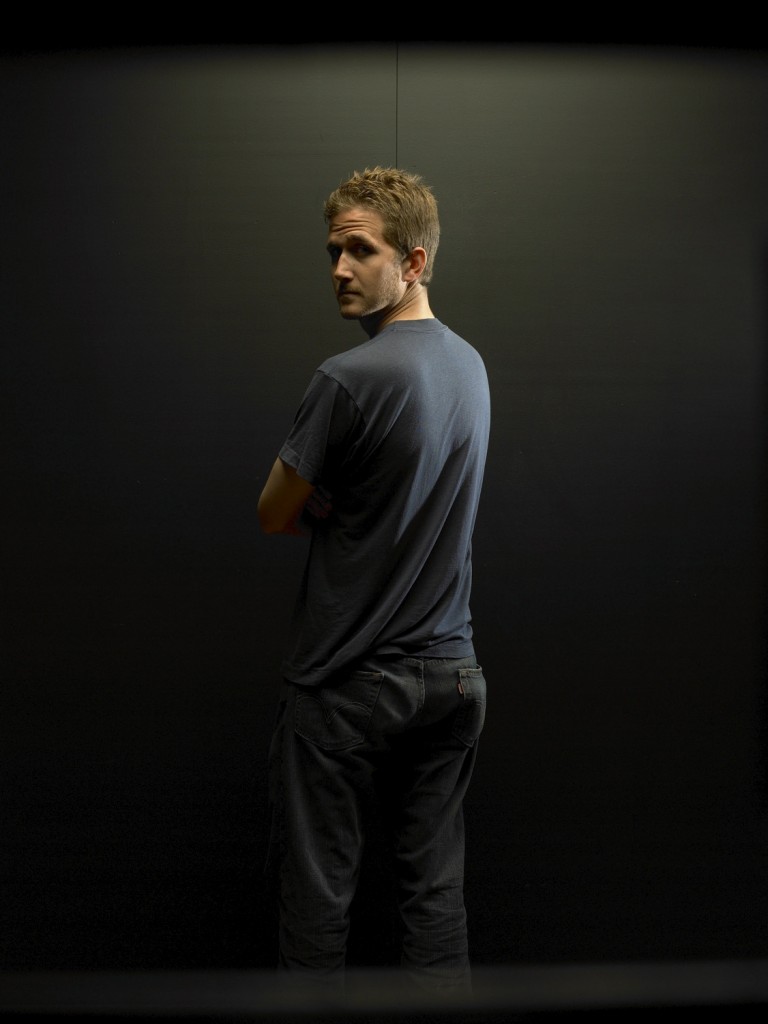 Why don't you introduce and tell us a little bit more about yourself?
I'm originally from Cincinnati, OH, and I'm currently living in Seattle, Washington. I've been here for about a year, and spent five years before that in San Francisco, where I got my master's in Music Production and Sound Design for Visual media at the Academy of Art in San Francisco. So now I'm living in Seattle and producing music pretty much all the time. I've gotten really interested in producing deep house as of late, but I also do arrangements for and produce albums for indie bands, and also do some work for films as well.
When did you start producing – and what or who were your early passions and influences?
I've been writing music since about 2000, and playing piano since I was a little kid, but I didn't really start "producing" until I moved to San Francisco and started going to the Academy of Art. At that point I learned Logic, Pro Tools, etc. and really started writing and producing electronically. As far as influences go, I've had so many that it is really hard to pin just a few down, but I've really run the gamut from Herbie Hancock to Philip Glass, Gustavo Santaollala, Daft Punk, Airto Moreira, and everything in between. I've always been, and still am into a lot of Afro influenced music, which reaches into the world of Brazilian, Colombian, Peruvian, and Cuban music.
Out of all the opportunities that became available to you, what has been the most helpful for you in getting you to where you're at now?
I think going to the Academy of Art has been a huge thing for me. I know that people say all the time that you don't need a degree to succeed in music (and I agree with them), but the skills I learned during that program brought me to a level that I would have never reached without it. It just got me focused and really dedicated on being an artist and musician, and gave me the time to really take my craft to the next level.
When producing new music, do you go anywhere or do anything to get inspired?
Usually I listen to a lot of music, and hope that it will help me through a sort of osmosis. If I want to write something that has a lot of soul influence, then I'll listen to nothing but great soul music for about a month or two, and then when I sit down to write, that style just kind of subconsciously seeps into my own writing. But of course I'm not into just copying things, so what comes out is kind of my version of it, with a lot of other influences and techniques mixed in.
What are your plans for the near future in terms of production? Quite simply what's next for you?
I'm going to spend all of 2014 producing one track per month and releasing it as a free download. Most of these tracks are going to be in the Deep House world, or somewhere near by. At the end of 2014 my goal is to have build up enough momentum and attracted enough attention through these tracks that I can sign with a good label to release more music, and of course put together a live set with the tracks and begin touring.
What are currently your main challenges as a producer?
I think because I spent so much of my time as a musician playing music and writing it by hand, I'm always challenging myself to learn more modern production techniques, and really get my hands on the newest technology out there. But at the same time, I feel like it's been a plus that I've had so much traditional music background and experience, because I think there are a lot of modern DJ's and Producers that don't really have that.
What do you usually start with when preparing for creating a track?
It depends on what kind of track it's going to be. Lately with the house tracks, I've been starting with the kick, snare, and high hats, and then really working on the beat, and then adding rhythmic elements, and then adding melody. And then from there I'll work out transitions and different layers and whatnot. But a lot of times, especially in other types of music, I will start everything with the piano.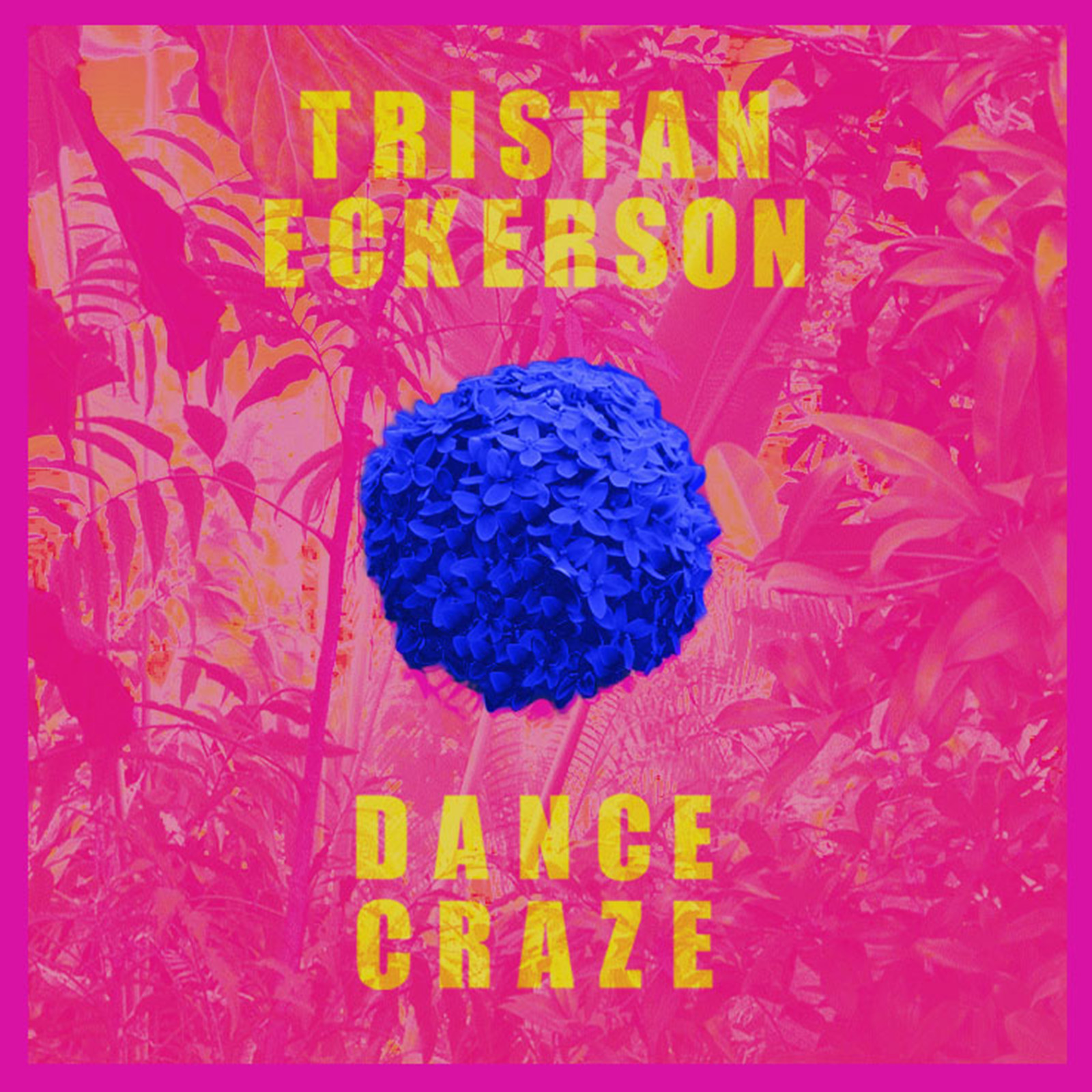 Tell us about your latest EP and how that came about.
Well, I had a song that I had written a long time ago and had played in a few different bands, and I had the idea to fully produce it and make it a dance song. Then I did that and I thought I might as well produce two more new songs and make an EP. Sort of throughout the process of making the EP I started listening to a lot more Electronic music, and the more I listened and the more I produced, the more I thought that this would be a direction I'd like to go in.
I've seen your videos of playing keyboards and such, what was the transition from EDM from other genres you've partake in?
I think that I've always really liked Dance music, whether it be Afro Beat, Salsa, Disco, Samba, etc., so the idea of doing EDM was really kind of practical. I don't really have the money to hire a big Afro Beat band, and I had already amassed a pretty good digital set up by going through my Master's program (which was more designed for writing electronic music for film and tv), so it kind of made sense to me. I could write dance music that I liked, and I could produce it in my studio with the gear I had… So that's kind of the logical conclusion I came to. I didn't really grow up being part of the EDM scene or going to clubs, but I always liked funky, upbeat music that you could dance to. And again, I think that really could be a plus for me in the EDM world, because my influences aren't coming so much from other EDM artists as much as they are coming from artists that create dance music outside of the EDM world. Although in the past 6 months I have been getting really into Chicago House and Deep House, so I think those influences have really been shaping what I've been doing recently, and will influence me even more in the future.
I see you have never used a turntable. Do you plan on doing live sets?
To be honest, I gigged in bands for over a decade in big and small venues all over the country, and playing live really isn't my top priority. I will probably end up doing it simply because it's kind of big part of an artist's income these days, but I'm not really focused on it as much as producing and being in the studio. I definitely will get some gear and do live sets, but I never have and never will have any real intention of being a DJ. I think there's a big difference in the EDM world between a guy who is producing his own music and then performing it on turntables, and a guy who is going out multiple times per week and DJ'ing at clubs and parties and such, playing other people's music. In the future when I have more money to work with, I would actually like to incorporate a live band into the live performances of my music, possibly mixed with a DJ set up. If and when I do start doing live shows with turntables only, I will definitely have a visual artists on board to collaborate with, because I really don't think people should have to pay money just to see me standing in front of a set of turntables.
What EDM artists do you currently listen to?
Lately I've been kind of all over the place, trying to sop up as much as I can. I've been getting into Chicago House stuff like Frankie Knuckles, and I really like Matias Aguayo a lot. I've been listening to Pezzner, Four Tet, Gold Panda, Blond:ish, DJ Koze, Nicolas Jaar, John Talabot. I mean there's so much good music being made out there right now, it can be a bit overwhelming. But I'm definitely leaning more towards deep house stuff, tech house, etc.
What artists (other than edm) do you listen to?
Again, really all over the place. I actually love a lot of music that is electronic, but doesn't really fit in the EDM world. For instance: Mexican Institute of Sound, Novalima, Bomba Estereo, Sidestepper, Ana Tijoux,, DJ Bitman, etc. I also listen to a lot of soul and funk on a regular basis. James Brown, Stevie Wonder, Betty Davis, Charles Wright, Curtis Mayfield, Parliament, etc. But really, depending on what day you hit me up, this could be a completely different list. I'm definitely a music nerd and I try to get my hands on anything that makes me feel good, no matter what world it comes from.
What are you currently listening to?
Right now at this very moment I'm listening to Heartstring by The Timewriter, and before that was Bell and Whistle by Pezzner.
Do you have any advice for other producers?
Learn the music business, learn how to sell yourself, learn how to play the piano, and learn about music theory. The producers out there right now that are musicians as well, it really shows through in their music and I really think it adds an element of soul to electronic music that is sometimes very needed. I mean, you can learn about gear and technology all day, but if you can't feel it inside, that's going to show through in what you produce. The best guys out there are guys (and girls) that can feel it and just know, but that also have a really firm grasp on modern production techniques and tricks.
Any final words?
Thanks for the interview! And please keep in touch, because like I said, I'm going to be releasing a track every month during 2014.
Like I said, Tristan is an amazing individual who has a great talent when it comes to music. Here is his brand new EP that he released a bit ago and check it out. His track, 'Life' is a track that will instantly think you are in a futuristic world in outer space somewhere galavanting in another galaxy. Everything from the euphoric feel to high pace and the base undertones makes you enjoy it so much. 'Dance Craze' the second track and perhaps the most quintessential to the album is a track that will make you want to dance. As I was writing up this post, I was dancing in my seat. The energy in this track is extremely refreshing and quite awesome. The final track, 'Poly' starts off with a more of a tribal feel to it. I can imagine myself playing this track on the beach this upcoming summer as we have a bonfire. By the end of the track, you felt like you have gone on a journey. Definitely check out his album right now!
Please go out and purchase this album. Tristan provides multiple outlets for you to do so. You can purchase it on Amazon, iTunes, and Bandcamp.
I want to thank Tristan for his time on this fantastic interview. We hope to hear more from him very soon!
If you want to check out more of Tristan's work, check out this web-series pilot that he did the original music and music editing:

You can also check out this song he made for a commercial:
The actual commercial:
Leave a Reply