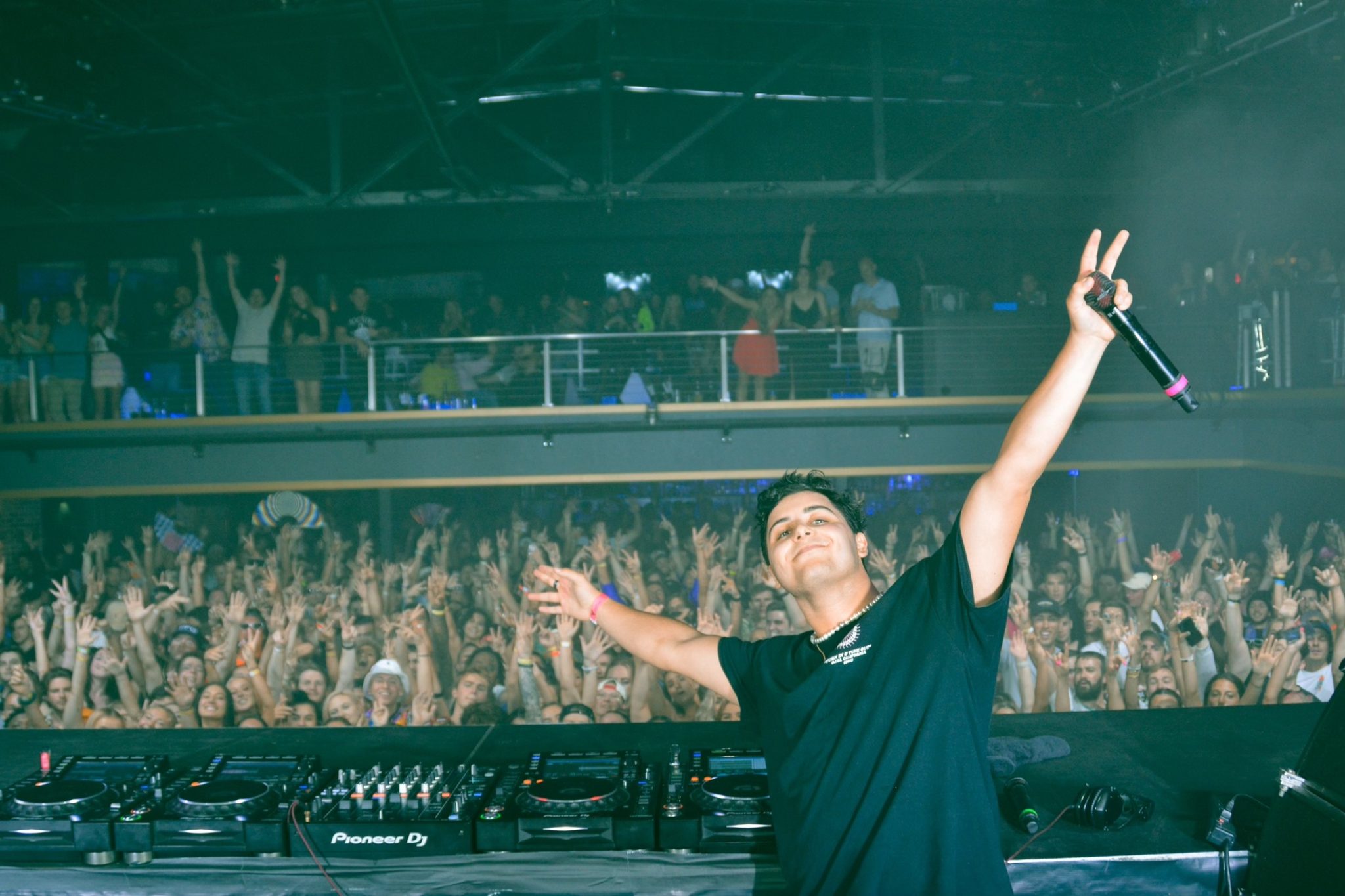 Rooted in South Florida, Leondis is one of the fastest-growing artists in the EDM community. Following the viral blowup of his remix of "High", originally by the Chainsmokers, Leondis has proceeded to build momentum through groundbreaking productions. Only 19 years old, the DJ-producer combo has filled direct support roles for electronic's biggest artists. Leondis has opened for Kaskade at Oasis Wynwood, played with Two Friends, performed at Home Bass Festival alongside Baauer and Keys N' Krates, and even shared the stage with The Chainsmokers at Daer Nightclub.
After his success with remixes and live performances, Leondis is delivering his debut single "Trying Too Hard". Featuring NY-based duo Over Easy and gifted singer-songwriter Britt Lari, the brand-new track is out on prominent label Proximity Music. As if the release wasn't already extremely exciting for Leondis's fanbase, the breakout artist has announced his inclusion into the Insomniac Events' Electric Daisy Carnival (EDC) lineup for Orlando. The opportunity is well-deserved for Leondis, having proved his consistency and determination as an artist over and over again. His set will definitely be a performance that you will not want to miss during the memorable weekend.
Many of Leondis's supporters are really looking forward to hearing "Trying Too Hard" live at EDC. The feel-good anthem is a soothing blend of future bass and sensual vocals. Layered with melodic synths and captivating piano progressions, the track develops into a vortex of intensity that is capped off by the climatic drop. "Trying Too Hard" has the power to move entire crowds back and forth, lighting up festivals with its summer aura.
Leave a Reply