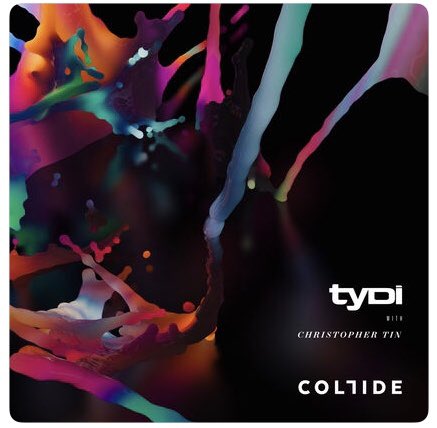 For an album to take three years to the culmination of release there has to be a bigger story to it and for transplanted Aussie Tyson Illingsworth aka tyDi it's an album that contains a chapter of his life.
Over 250 songs written to be whittled down to just 12, Collide is an album that takes us from the pure electronic dance into the quite magnificent world of full orchestration conducted by Christopher Tin along with Tyson's own electronic style. It is not simply one or the other but the fusion of both and the result is stunning the dance world.
I am an unabashed tyDi fan, from his early years as a DJ in Queensland to Hotel Rooms, Redefined and now Collide. Tyson is a songwriter, producer and DJ and was classically trained at the  Queensland Conservatory of Music; no easy feat when you consider 3000 applicants for a 30 seat program. He graduated with a Bachelor of Music Technology. His first album Look Closer reached 2 on the Australian charts and in 2010 he was award the 'Best Break-Through' Artist at the IDMA's in Miami.
His second album Shooting Stars literally shot to 1 on iTunes Australia, Canada, Finland and UK, and at 26 yrs of age Tyson made the move to L.A to further his career with the global explosion of EDM happening at the time. What should be remembered is this wasn't an overnight success, he was signed at 17 to Armada, he was the youngest DJ to reach the No. 1 Dj in 2008-09 in Australia and yet to my mind, we had only heard the beginnings of Tyson's talents.
His third album Hotel Rooms was released in 2013, Redefined followed in 2014 debuting at #4 on the USA iTunes charts. Tyson also managed a charity Trance EP Promises in late 2014 with all proceeds donated.
Tyson has always been willing to push a boundary in music, his ability to write songs, collaborate with others in the writing plus produce and also write music rather than have it sit in a project file on a laptop makes him one of the few very unique artists out there.
Collide is an amazing collaboration with two time Grammy award winner Christopher Tin, winning Grammy's for his classical crossover album Calling All Dawns.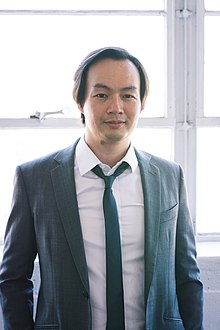 This collaboration of orchestral elements of which tyDi says numbered 120 plus is an amazingly cohesive album. It feels from the very first strains in the opening song with Cameron Walker that the meshing of these elements works perfectly. Upside Down with singer Akazi is Tyson channeling influences of Stranger Things, but personally the thing that grabs you is the personal nature of the lyrics in each and every song.
There is future bass feels, trance feels and the whole album gives you a sense of who tyDi was, a story of a chapter in his life and in some songs a complete closure of that time in his life. As I listen to each song I can visualize a rock opera in my head because of the signature Tyson's hand has in each and every song.
Not only does this album give you a sense of the man behind it, you can also understand his statements of perhaps this may be his last album. He has poured his soul into this music and where does one go after that? Only he can answer that, but the world won't lose Tyson who is now working on film scores so even if this album is his masterpiece to the world (we hope not) there will always be a Tyson Illingsworth working behind the scenes to produce amazing music.
If you get the chance to see tyDi live then don't miss it, his love for music is matched also by his love for his fans. He is always giving of his time with fans and even with this release, proof of purchase got you a personal phone call from the man himself. It's always nice to see an Artist go that extra mile. Australia has hidden gems everywhere, tyDi is one who is shining now on a world stage.
Buy Collide on iTunes or Stream it here:
Leave a Reply