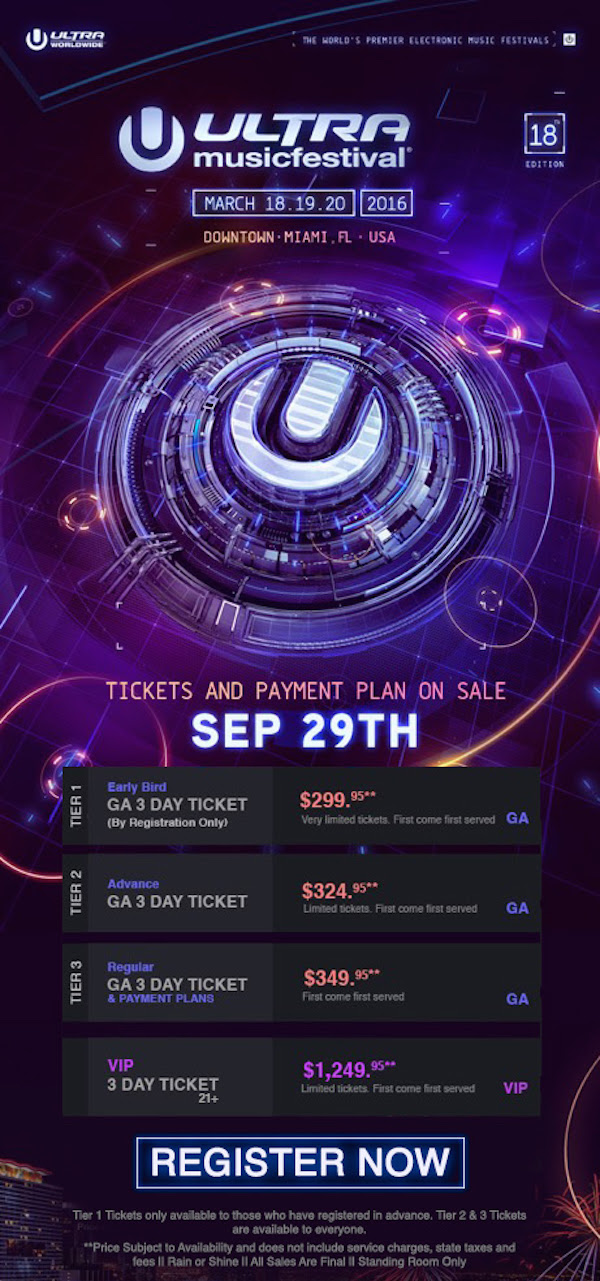 If you haven't thought about your 2016 spring break yet, it's about time to. Early bird tickets for the 2016 edition of Ultra Music Festival Miami are going on sale and they are cheaper than ever. If you register before September 28th at 12:01 am, you'll have access to the early bird tickets that come in right under $300 at $299.95.
Tier 2 tickets will go on sale if you haven't registered, and will cost you $324.95, while tier 3 includes payment plan options and starts at $349.95. VIP tickets will also be available, but I'll let you check on that price if you're interested in an exclusive Ultra experience.
You can get more information at ultramusicfestival.com/tickets and register for the early bird tickets that go on sale at 1:00pm EST on September 29th. Set your alarms and phone and make sure you remember your card info as tickets will surely go lightning quick.
Grab your ticket today and start planning your spring 2016 festival experience with Ultra Music Festival Miami!
Leave a Reply