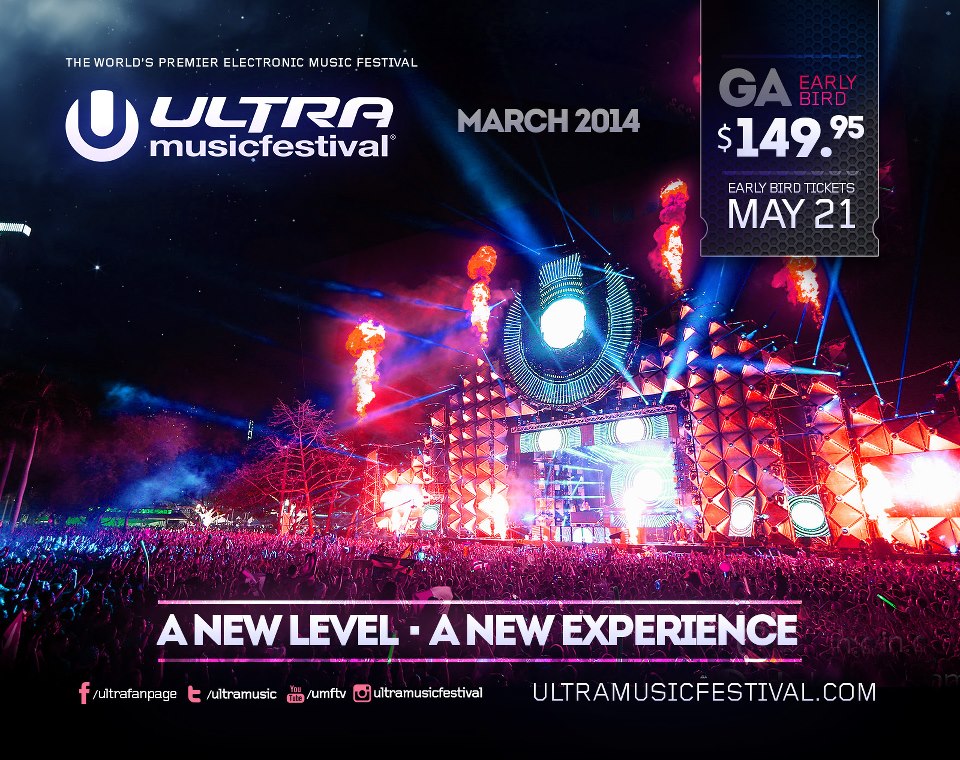 Ultra Music Festival.  Some call this the greatest EDM festival known to planet earth.  Others call this festival "overpriced" "ridiculous" and "Not worth it."
 Due to the recent outrage over ticket prices, I thought I would make a post about the history of Ultra, where it has gone, and where it's heading.  Let's start with the beginning.  Ultra Music Festival was started by a man named Russel Faibisch.  The date was March 12th 1999.  It was to be held on 21st street on Miami Beach.  As fate would have it though, this almost did not happen.  Russel was pulled over and arrested the day before for a problem with the tag on his car.  This wouldn't of been a problem except in his pocket was a check which held the rest of the money to pay for the festival.  "Everyone was waiting for me because I had the cashier's checks," he remembers. "The sound company would not turn the sound on until they had the money up-front."  Luckily, Russel got out in time and the festival opened up on schedule.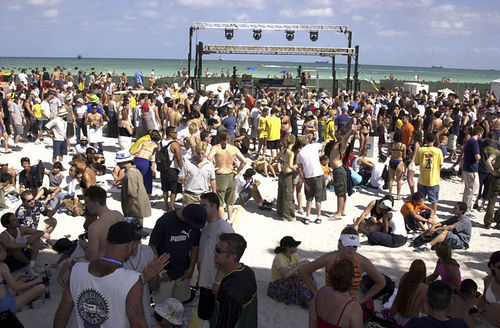 Ten thousand fans swarmed the venue for acts like Josh Wink, Baby Anne, and Paul Van Dyke.  In the aftermath of this first festival, Ultra Music Festival was born.  From there, the festival has only grown.  This year alone, a record 400,000 people attended the festival.  In Miami, the festival pumps into the economy $79,000,000 dollars (See the festival does some good).  This growth, however, has not only been seen in venue size, but in ticket prices as well.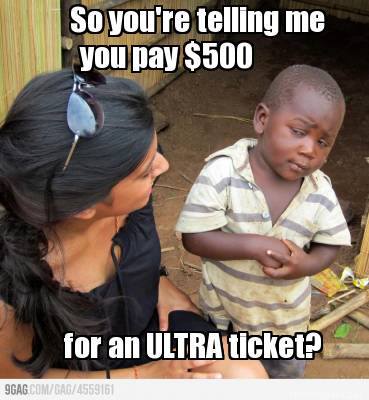 Yesterday, the early bird tickets for the 2014 Ultra Music Festival went on sale… for a total of 10 minutes.  With 200,000 people waiting to buy tickets at 1:00 P.M, they were gone in less than 4 minutes.  A ray of hope shown on people who didn't get the "cheaply priced" early bird tickets however as Ultra gave out more tickets at 4:30 P.M.  Those also sold out in less than 5 minutes however.
Now every advanced ticket is gone and people who still want to go are stuck with general admission.  General admission this year is a staggering $399.95 while VIP access is $849.95.  Oh and that doesn't even include the $90.00 service fee for each ticket!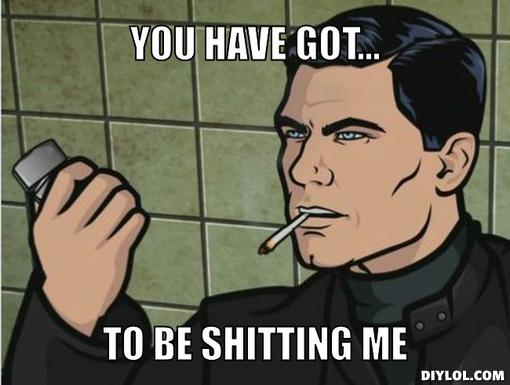 Now don't get me wrong, I love Ultra Music Festival.  It provides a setlist of the worlds latest and greatest DJs along with one hell of a venue… but this is just absurd.  In 2012 (only two years ago… keep that in mind) Ultra tickets were $299.95 for general admission once early birds were gone.  That's a whole $100.00 cheaper!  Oh and let's not forget some of the most important items that will cost even more money: airfare, hotel, food, and drinks.  If you were to buy the ticket now, the flight would cost you $340.00.  If you were to book a hotel now the lowest price you could find would be $289.00 per night (That's if you stayed in Miami.  If you commuted from somewhere, the price would be cheaper.)  Add this plus food and water and Ladies and Gentlemen, you got yourself a festival that cost anywhere from $800.00 dollars to $3,000.00.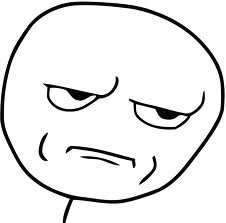 As much as I love Ultra, I just don't have that kind of money.  Because of this, I have compiled together a list of festivals that I feel are much more suited for my poor college kid status and for anyone else who can't afford Ultra.
1.) Electric Forest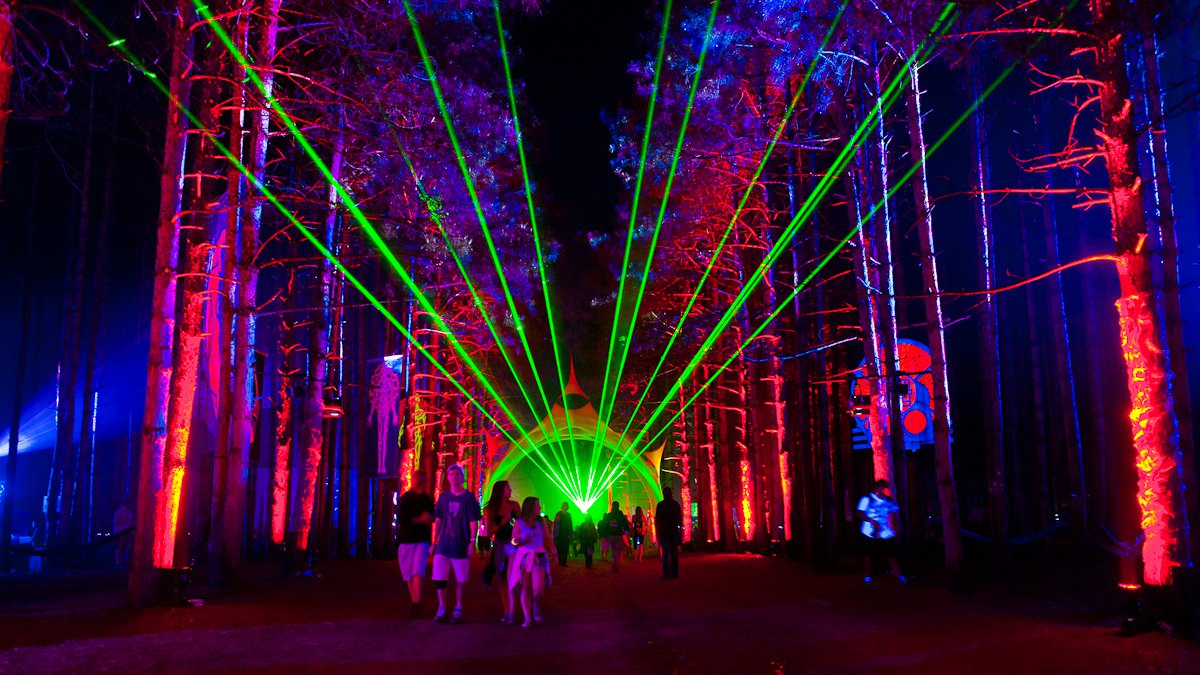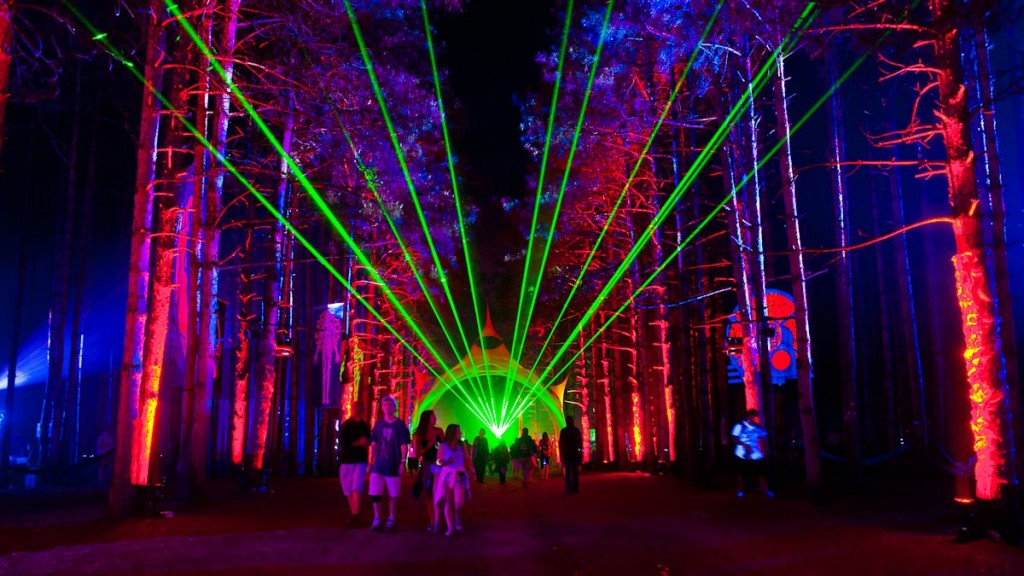 Nothing screams cool venue more than Electric Forest.  This festival is way in the middle of bum fuck nowhere or in more general terms Double JJ Resort in Rothbury Michigan.  What's so cool about this venue you might ask?  Only that it's in the middle of the woods!  Check out the teaser for it and be amazed at the beauty.
This year, acts like Madeon, Pretty Lights, Benny Benasi, and Tommy Trash will be there.  The best part about this festival?  Tickets cost as much as an Ultra Advanced Ticket or $259.00.  You can get your tickets HERE.
2.) Hard Summer Festival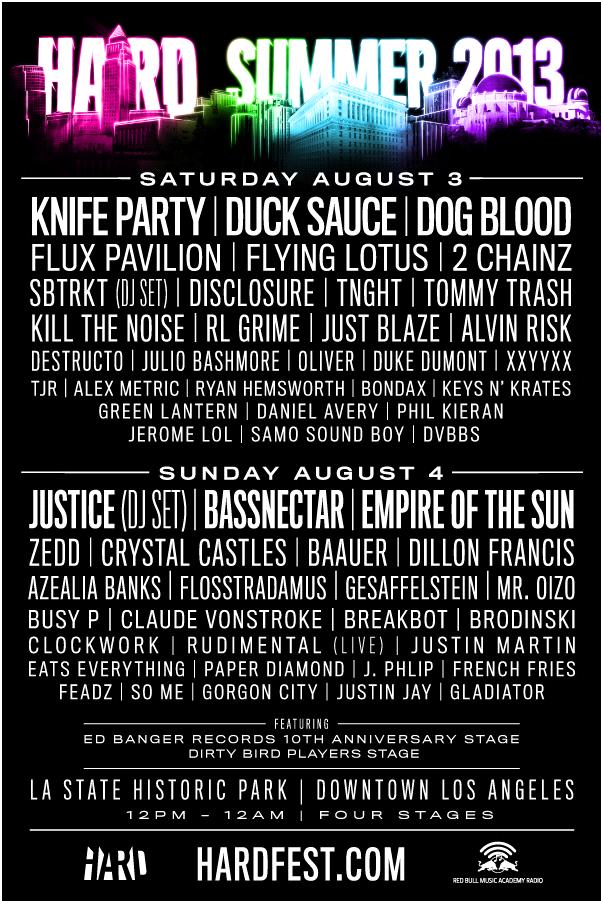 Over in the west coast, no festival goes harder than Hardfest.  Hardfest is located in the LA State Historic Park in Downtown Los Angeles.  This year, Hardfest has brought out big names like Bassnectar, Knife Party, Empire of the Sun, Duck Sauce, and way more!  Check out the official trailer for this year!
Now you may be asking what this festival is gonna cost you.  Well my friends, this festival will only run you $139.00.  For the artists that you'll be seeing this is more than worth it as this price covers both days!  You can buy tickets for this festival HERE.
3.) Beyond Wonderland Bay Area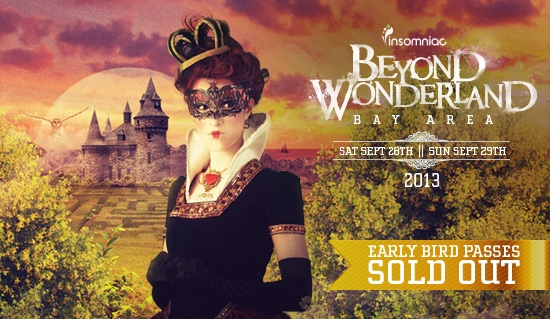 Beyond Wonderland has always been known to occur in Southern California at the Gan Manuel Ampitheater and grounds.  Last year, however, Insomniac decided to host another event in Late September in Oakland California.  This year the venue has been moved to the Shoreline Ampithearter and Grounds.  The lineup and price for regular tickets for this years event have not been announced but are speculated to be $129.00.  You can check their website for more information to come.  Check out the trailer for last years event and be amazed!
4.)  Sun City Music Festival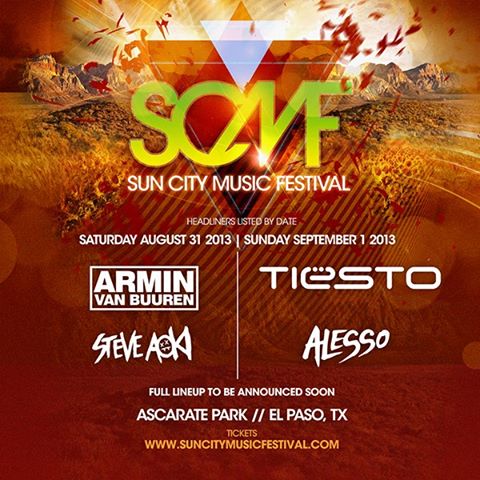 Last up, we have this crazy festival located in the beautiful Ascarate Park in El Paso Texas.  This year, Sun City is boasting huge named artists for a two day event.  On day one, Armin Van Buuren and Steve Aoki will be the main acts.  On day two, Tiesto and Alesso.  Check out this years trailer.
Honestly, if these were the only acts the ticket price would totally be worth it but there are way more artists to be announced!  The ticket price for all this?  Get ready to freak out.  The Tickets are only $100.00 for a two day pass!  You can order your tickets now HERE.  Cheers everyone!
Leave a Reply