Throughout the past few months, word circled around the internet that there was going to be an epic rave in the heart of Phoenix, Arizona. Reminiscent of underground raves in the past, not much was known about the Galaxy Rave. Eventually, a lineup featuring some of Arizona's hottest local DJ's surfaced.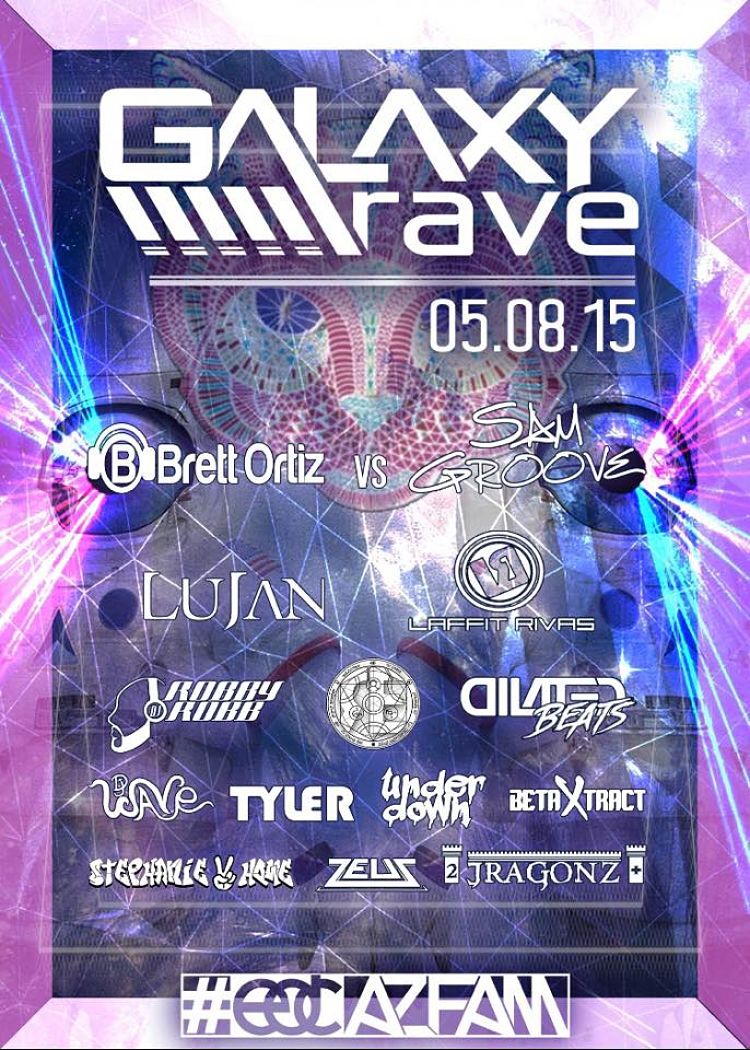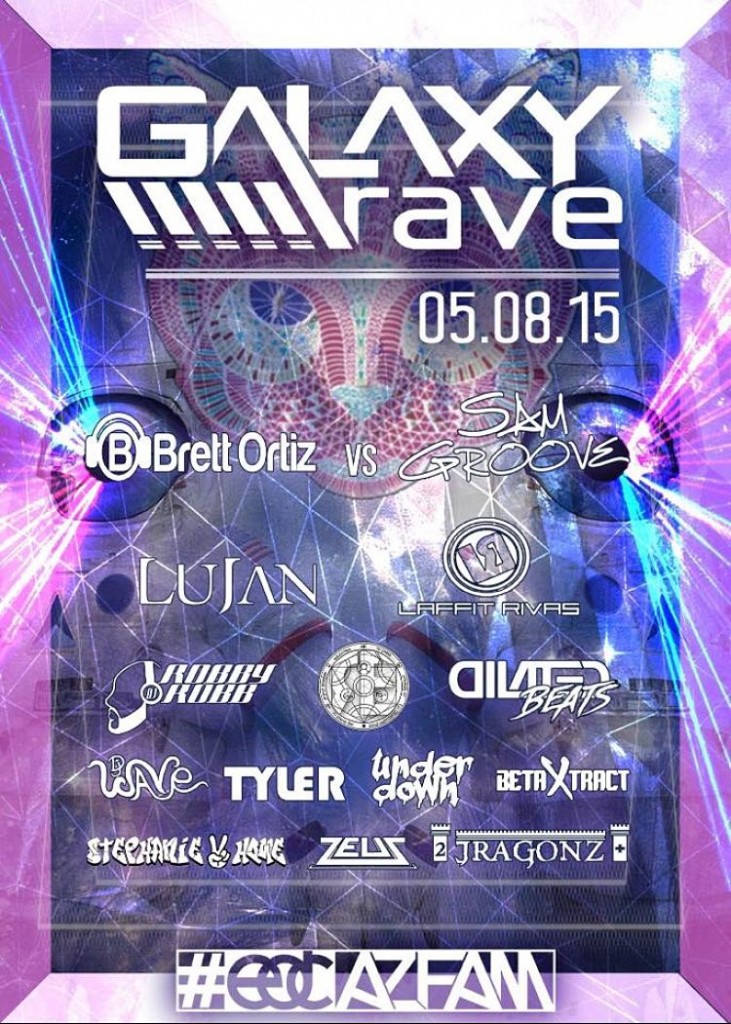 The excitement around the event was growing. Finally, the day of the rave had come and a location was released: an abandoned furniture store. Perfect.
The Galaxy Rave was hosted by Arizona's largest rave family, the EDC Arizona Family (EDC stands for Electronic Dance Community if anyone asks). As my friends and I pull up to the location and park in the parking lot, we immediately get hit with old school vibes. Other than the thumping bass and ravers lining up in front of the furniture store, you would have never guessed an amazing night was about to unfold. We walked up to the building, got our ID's checked at the door, and were let in. Immediately we were hit with a wall of smoke, lights, and loud music.We paid our $10, picked up a FREE bottle of water (thank you for that by the way), walked around the curtain, and my jaw dropped. I had died and gone to raver heaven.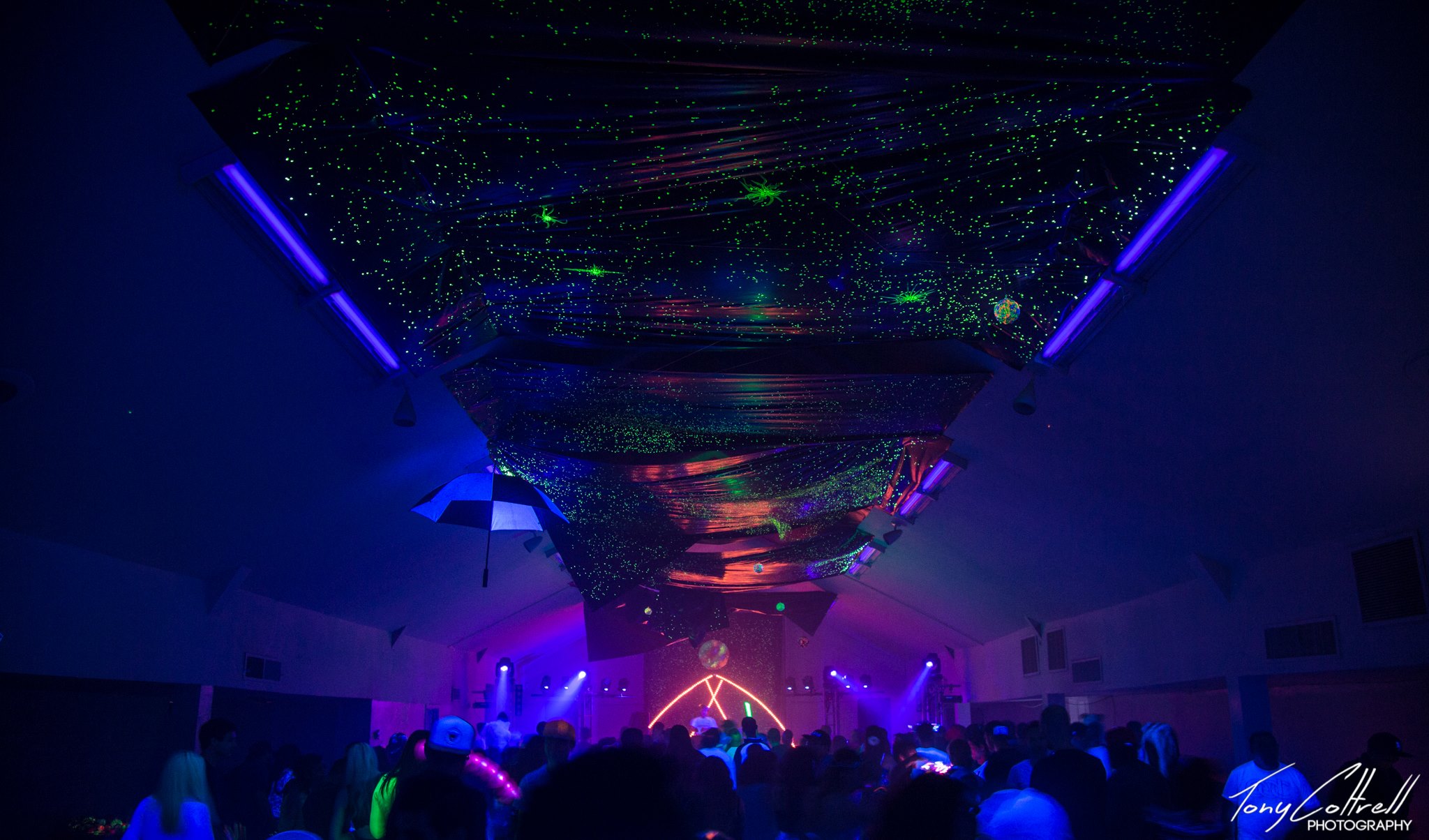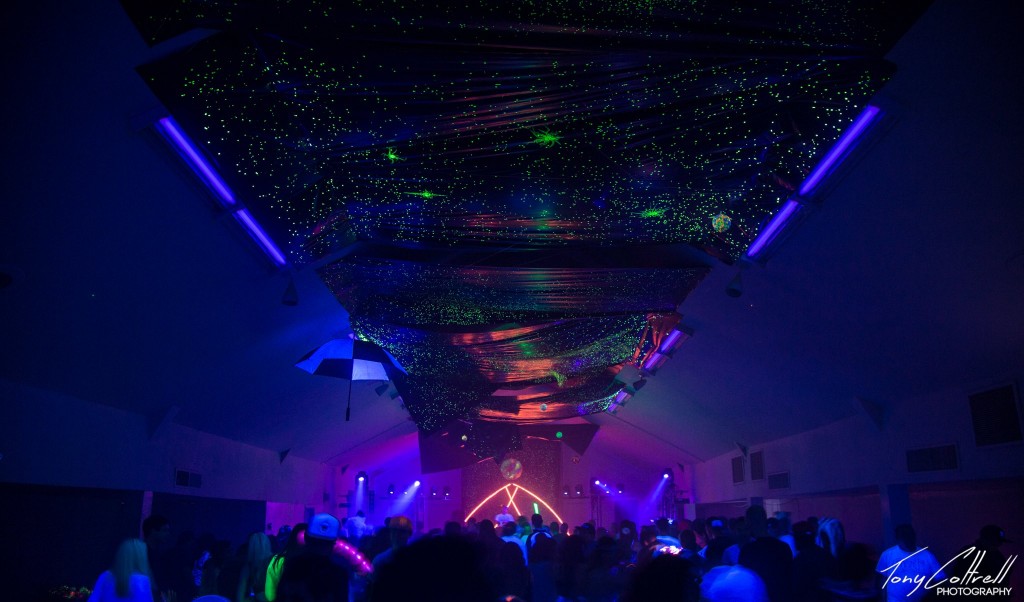 The decorations were stunning. Lit only by black lights, everyone glowed underneath the faux galaxy above. The vibes were amazing. This was a real, underground rave. We hung out at the first main stage, jamming out to some early 2000's techno. Then, at midnight, the room exploded with one of my favorite things: lasers.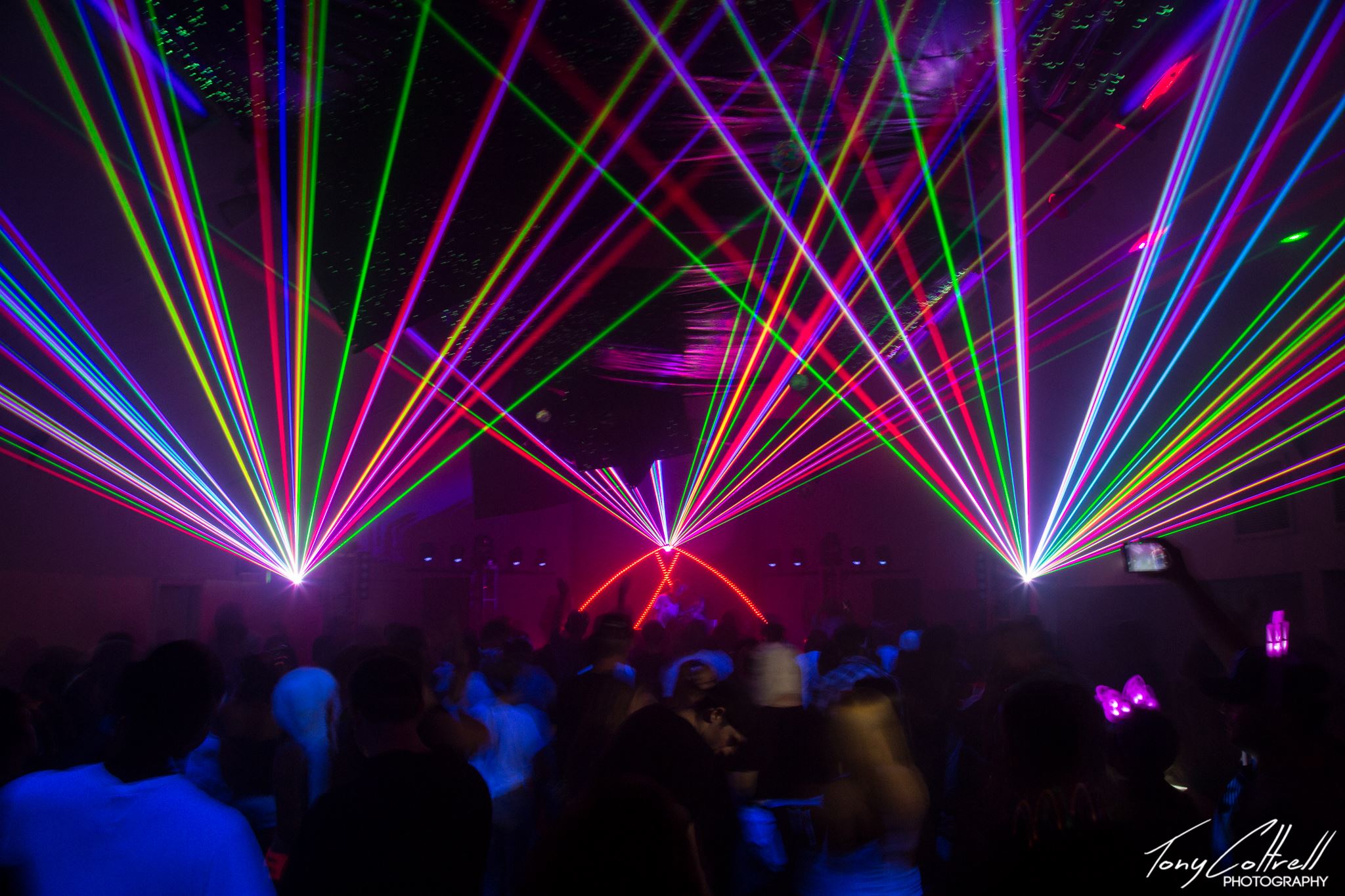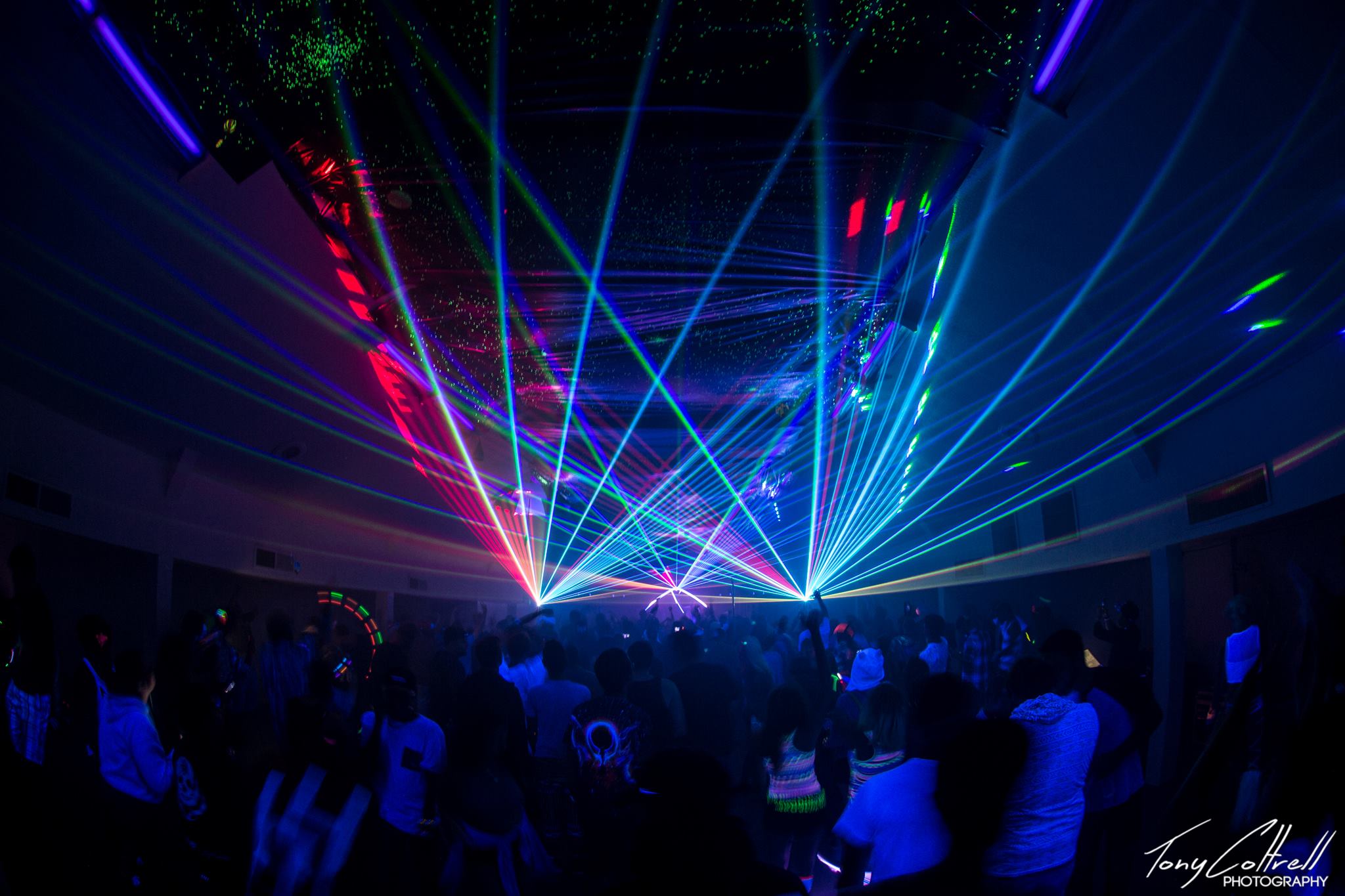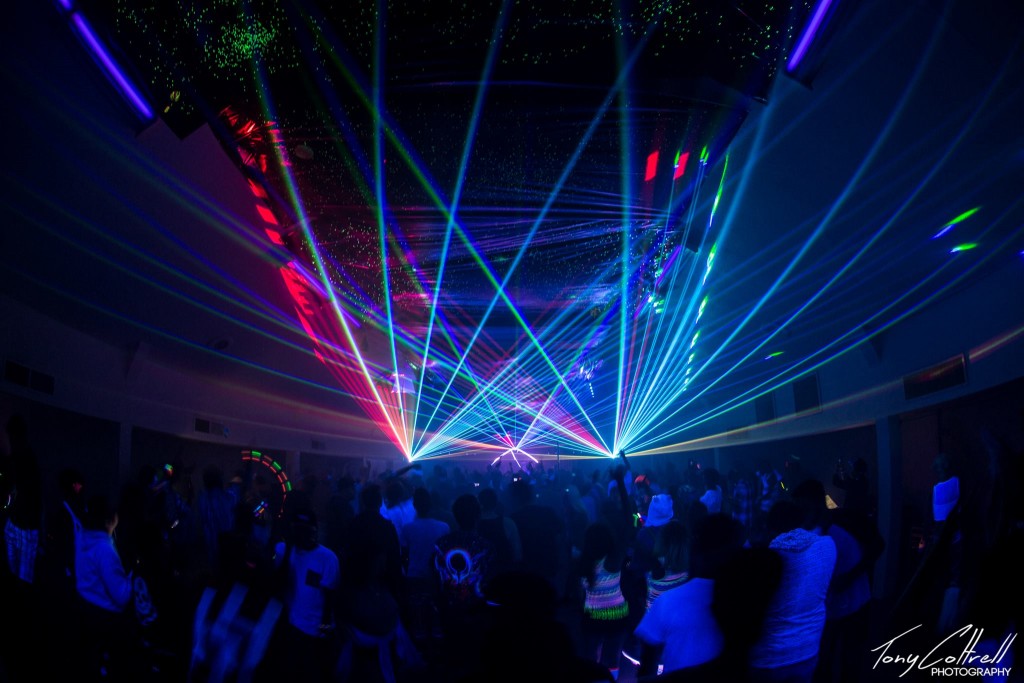 I was in complete awe at the amount of work that was put into this rave. The atmosphere, the decorations, the music, the lighting… everything. Also, did I mention that there were not one, but two stages?
One of my friends that came with me was a raver newbie. On the car ride home (we left around 2:30am), he turned to me and said "That was amazing". He was right, it truly was. I don't think I have been to a better event in Arizona to date. This was a true raver utopia.
Afterwards, I sat down with EDC Arizona Family founder, Aaron Phoenix, and asked him a few questions regarding the evening:
What gave you the idea to plan this underground rave?
What gave me the idea is there has been no good real underground raves since like 2008 and I wanted to not only bring them back but show our generation what they were like, and I feel I have succeeded.
What can ravers expect the next time around?
Ravers can expect the exact same thing, great vibes, amazing music, and meeting new people
What are your plans for the future? More events? Bigger events? Or are you trying to strictly keep it underground?
I will do more events, they're fun, everyone's positive energy after Galaxy Rave really pushes me to do more, as for right now, I need a vacation lol and yes I plan to keep it somewhat underground. But I think I'll need a bigger warehouse haha.
Cool! Did Galaxy turn out better than you hoped?
Oh yes.
Needless to say, the Galaxy Rave was one of the most fun times I've had since raving in Arizona. The vibes were perfect, the ambiance was amazing, and the production was spot on. I cannot wait to see what the EDCAZFAM has up their sleeves for the next time around!
Photos: Tony Cottrell
Flier: Jamie Drozdz & Tony Polanco
Leave a Reply