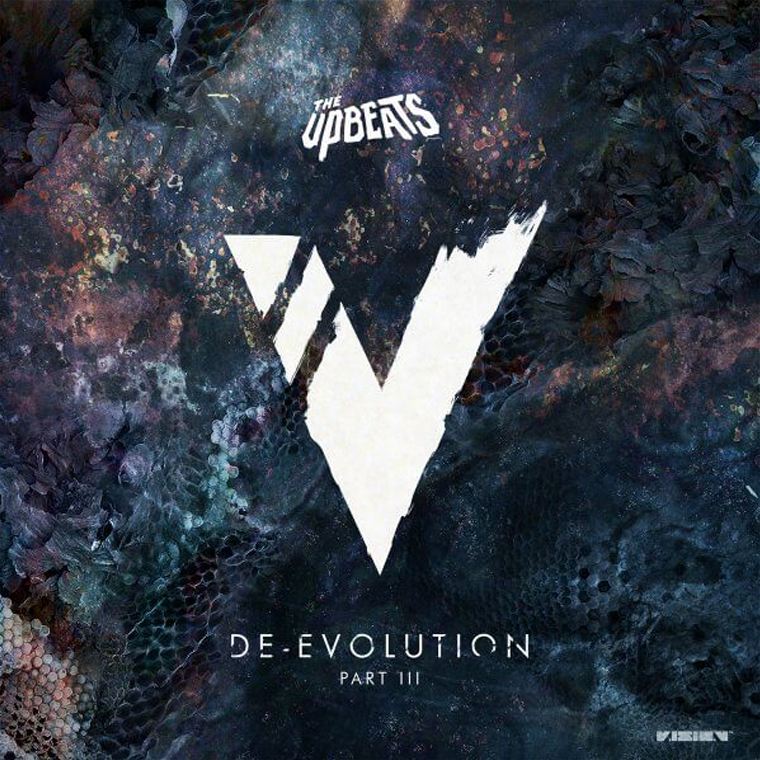 This is it. The Upbeats have done it. They've hit the top of the Drum and Bass game. The last hurrah of their De-Evolution series (or album split up into three EPs) has finally dropped, and it's glorious. Their now signature cinematic style is combined with dirty bass, roaring climaxes and chills throughout, and every second of it is mind blowing.
Cauldron (with Agressor Bunx) begins the ending, and it kicks it off with a bang to say the least. It's Neurofunk at its best. Prism is a different matter though, featuring an intensely cinematic intro before a halftime drop that will blow you out of your mind. Veiled is cinematic all the way through, the perfect encounter to their epic Mediums off the previous EP.
De-Evolution is the heart and soul of The Upbeats' style: an intro that will make your jaw drop, followed by a drop that will make your jaw drop for a different reason. Bass, beats and darkness. A Place For You features Sylvee on vocals, good enough to give you chills before you even consider the backing instrumentation. Which is absolute quality. Streetlight closes the affair, a minimalist take on Liquid Drum and Bass that grows and evolves into a soaring epic style, only to de-evolve afterwards into a simple ending that does justice to the sixteen songs across the three EPs.
The Upbeats have proven themselves to be more than just another name in a scene or genre; they've hit a point where their music is so raw yet powerful that it doesn't matter any more. When you listen to De-Evolution, you listen to the future. And if this is the future, the future looks very bright indeed. You can buy Part I here, Part II here and Part III here.
Leave a Reply