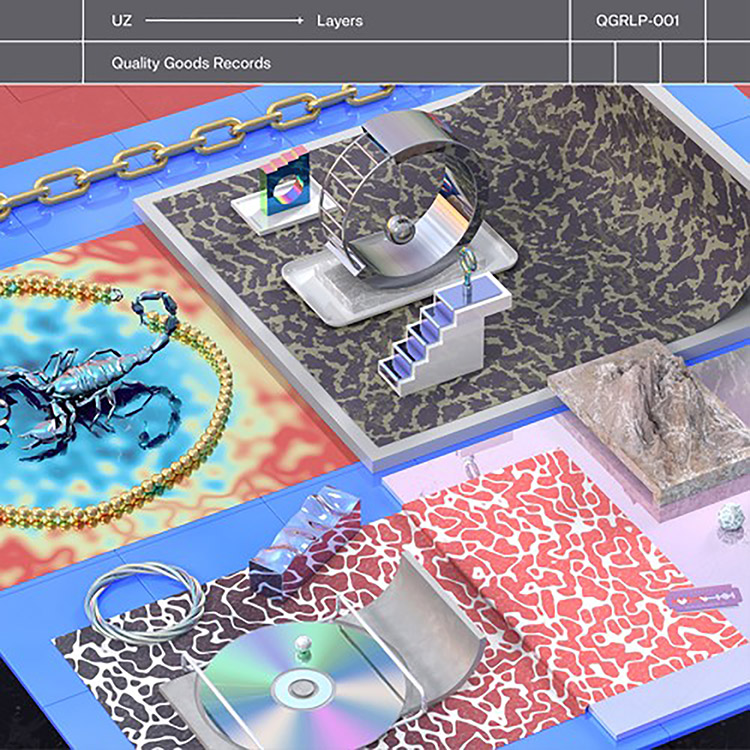 Currently up for grabs via Quality Goods Records, a label started by trap megastar UZ last year, is his Layers LP. News of this album first dropped several months back, and it has been a long wait for it to finally arrive – with the producer teasing several singles from it since.
We now know just how much of a versatile artist UZ is, with him also finally spilling the beans on his anonymity.
"The anonymity was fun when I started it 5 years ago, but now I feel like there's too many masked artists and it really has become more of a gimmick than a message. Our motto at the time was to let the music speak by itself and not focus on the artist. It's still true, but now that I'm a curator and I'm working full-time on my label Quality Goods Records, I need to make myself heard, talk to people face to face, etc.… Also people need to know where I've come from and where I'm going – right here, right now. It's just the beginning of a whole new journey for me and I'm really excited about it."
With tracks on Layers weaving in and out of hip hop, trap, bass and electronica, UZ leaves no stone unturned here, and his production is absolutely mind-blowing on each tune – most particularly on "Inferno" ft. Oski and Craze and "On Me" ft. Lil Silk.
Make sure you check out the full collection – head here to do so.
Leave a Reply