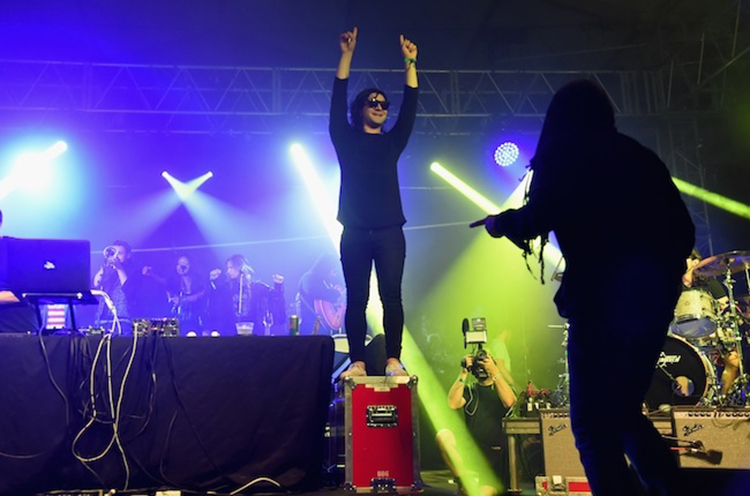 Last year, Skrillex went all out with a superjam at Bonnaroo. They do them every year and usually, they are based on a specific genre of music. Although, Skrillex decided to take it up a notch and going absolutely bonkers. While Skrillex hosted the whole thing, Big Gigantic was the musical conductor with him. The guests that joined Skrillex included A$AP Ferg, members of Cage the Elephant, Damian Marley,  Lauryn Hill, Mystikal, Craig Robinson,  Zedd, Thundercat, members of Warpaint, members of the Grateful Dead, and members of The Doors. The whole Superjam was filmed and recorded to show how amazing the event was.
The idea that all these artists from all types of genres were apart of an electronic dance music set shows a lot of progress! You can stream the documentary below or through Bonnaroo's website.
Also, Dominic Lalli of Big Gigantic and Paul Peck, the SuperJam's musical conductor / producer are set to answer some questions around the Jam in a Reddit AMA at 8pm.
https://www.youtube.com/watch?v=Os1FQX6_WWc
https://www.youtube.com/watch?v=9rSQSVDR6l8
https://www.youtube.com/watch?v=KmajI0B19cQ
https://www.youtube.com/watch?v=gJk0_F23qtM
https://www.youtube.com/watch?v=KgUUmTcmSNI
https://www.youtube.com/watch?v=fbXFhA4RVjA
https://www.youtube.com/watch?v=lGAQQ_wxEZI
https://www.youtube.com/watch?v=mqYsfNqHMyc
Leave a Reply