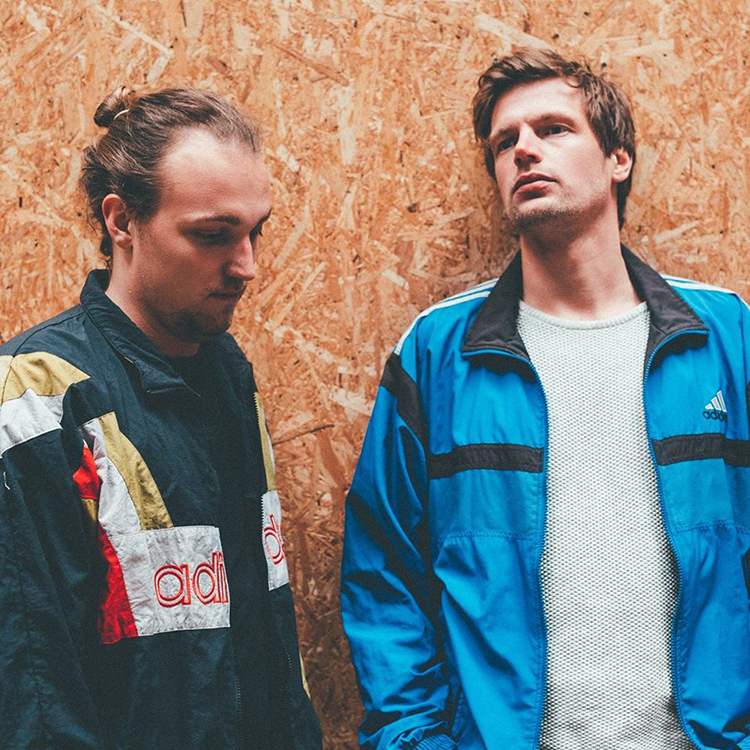 With an expressive new track "Don't Go" just out through Dirty Soul Recordings, we sought out Dutch producer duo LarryKoek to get to know them a little better in our infamous 8 Questions.
1) Who are three of your all-time favorite artists, past or present?
Mark: I'm not really fond of  the "what's your all-time…" questions, because I don't stick to one artist for my entire life. And we both have a different taste in music, which comes in handy when working together. But for the record, let's name a few:
Lars: Coldplay, Earth Wind & Fire and Two Door Cinema Club
Mark: Daft Punk, Gorillaz, Jamiroquai and many more.
2) Is there a particular tune that you have never got sick of?
Lars: Eric Prydz – "Pjanoo"
Mark: Souls of Michief – "93' Til Infinity"
3) Describe your perfect day…
Mark: When we play one of our tracks and I see people dancing and enjoying it.
Lars: Waking up in a house with a view on the beach, take a dive in the sea, drink some good coffee and eat a French croissant.
4) What would people who know you well say about you in three words?
Lars: I think our friends will describe me as a straight-forward, honest and open person.
Mark: Hard one… I think creative, social, perfectionist.
5) Ideal studio layout…
Mark: My ideal (indoor) studio has a control room with a big desk and very comfortable chairs. Also a recording room. Not too big, with many wooden elements and inspiring artworks on the wall, and one window with a view. On the other hand… I don't need much. Sometimes I just go out with my laptop and headphones and it will be the best studio possible, because of the surrounding.
6) What is your most valued material possession?
Lars: My bike and two vintage closets.
Mark: My computer.
7) Is there something musically you would like to do more of next year?
Mark: Yes, we would love to continue experimenting with different styles and sounds. There is new music coming that will sound different from our previous stuff, but still carries our signature. Also, we'd love to produce a '2017' rock 'n' roll track.
8) Where do you want to be in 10 years?
Mark: In a custom built house in the woods somewhere, making music.
Lars: Flying all over the world with our music and meeting awesome people!
You can get "Don't Go" here. 
Leave a Reply