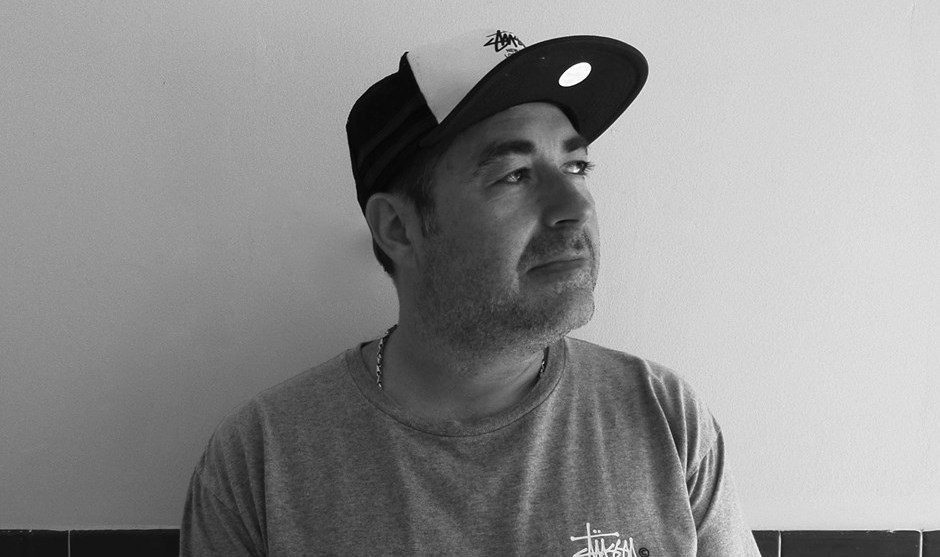 When it comes to important figures in electronic music, A-Sides is well and truly up there. A veteran of the Drum and Bass scene, he's been producing and DJing since 1991, and in that time has released more songs than most artists that you could name could dream of. To celebrate 25 years since Jason Cambridge created A-Sides, over the past few months he's been releasing five series of five-song sectors, which together make up Quart. 25 songs for 25 years is a massive accomplishment, and to support this we asked A-Sides a few questions about his project and career.
Your Quart project that's soon to be fully released is as expansive as your career, with 25 songs hallmarking 25 years in the game. Conceptually, how did it all come together? Did you set out from the start to create a body of music that encompassed the styles that Drum and Bass has gone through over the years, or did it just end up like that?
The only plan was the album concept when I first began work on the project. From there I completed the first 2 sectors, and then once they were in the process of being released I was working on the next sectors, so I planned the scheduling ahead of time so that I had time to finish the current sectors I was working on. The whole process was tight and often I never ended up with masters until the day before my mastering sessions, especially with sector 5 as it was mostly remixes from other artists.
Are there any specific songs across Quart that hold significant meaning to you?
There are the obvious tracks like One DJ 2016 or Tokiado Revisited, as they were big tracks in their previous life, but there are also other tracks which are special, such as Electric Feat Daz AKA Undercover Agent, who hasn't made a track for 7 years until I managed to get him back in the studio. Also Legacy Feat. Cool Hand Flex, as me and Flex have a lot of history behind us too and also come from the same camp.
I have a great working relationship with Makoto too and it was great to work with him again on Temptation, and the same goes for Spikey Tee who did an amazing job vocaling Take My Time and Vanessa Freeman too for gracing Believe In Who You Are. It's an honour to work alongside these guys. It was also great to work with T.R.A.C as we are both from an Old School Hip Hop background and he really did reflect that in Avenger.
Does your workflow differ with the style of the song you're producing? For example, Groan's sound design being a major part of the tune compared to the musicality and beauty of Stay.
Most of the time my workflow remains the same, it's just the individual ingredients that are changed. Beats are important to me so most of the time i will start with drums as a guide and then develop the ideas as they go along, but a lot of the times the idea I start off with can totally change by the time the track is finished. I do tell myself sometimes I should try and work a different way now and again but old habits die hard.
What about your workflow when it comes to collaborations? You've worked with vocalists, rappers, other producers, even Jazz musician Nathan Haines.
Those are all approached differently. For the vocal projects on Quart I had already made the tracks, and sent them to the vocalists to write on so those projects were straight forward. Vanessa Freeman was the only vocalist i had in the studio and lay the vocals down for me, but Spikey Tee, Fats, Aletta and T.R.A.C recorded their own vocals and sent them to me to mix. I don't really like to mess with a vocalist's take, as I like to keep their input as close to their original take as possible.
Myself and Makoto wrote Temptation from scratch together in my studio in the UK and the same goes for Electric with Daz. The collab with Cool Hand Flex was dealt with online, so we were sending projects backwards and forwards for that one. The Sci-Clone project with Nathan Haines is more technical so we work various ways there. Nathan is based in New Zealand so sometimes we work on ideas together and then finish them online but a majority of the writing is done when we are both together in the studio normally in New Zealand.
How have you managed to juggle producing so prolifically as well as DJ'ing so much, for so long?
There are a few factors to this I think. I like to keep things versatile and still have a lot of passion for what I do. I work with good people around me and I am independent and a free spirit. The way my life is right now, if I want to get up and leave and go elsewhere, I can do it with nothing to tie me down.
In your interview with Drum and Bass HQ last month you talked a lot about how much you travel, does that influence your production?
I do get influence from my travels for sure, and I do travel with a minimal studio too so I can write music wherever I am and I do write a lot of sketches like that which then turn into full productions when I am back home in the UK.
When would you say was your favourite few years (or period of time) for Drum and Bass? When was it the most exciting and unique?
For me I think it would have to be the mid to late 90's because that's where people started to step up the production and the music became more serious. People like Goldie and Rob Playford set some serious standards!
Finally, are there any artists that you're loving right now?
For sure I always love artists like Break, Calibre, Marcus Intalex, Serum, Hazard, Random Movement, Alix Perez, Total Science, Digital & Spirit, Bladerunner, Chimpo, Random Movement, LSB… It's a long list!!
It's fair to say that A-Sides has been immersed in the Drum and Bass scene since its inception, and Quart reflects the experience and amount of time that he's put in to the music. The final sector of Quart, Sector 5, will be released on December 16, but you can check out the first four Sectors below.
Leave a Reply