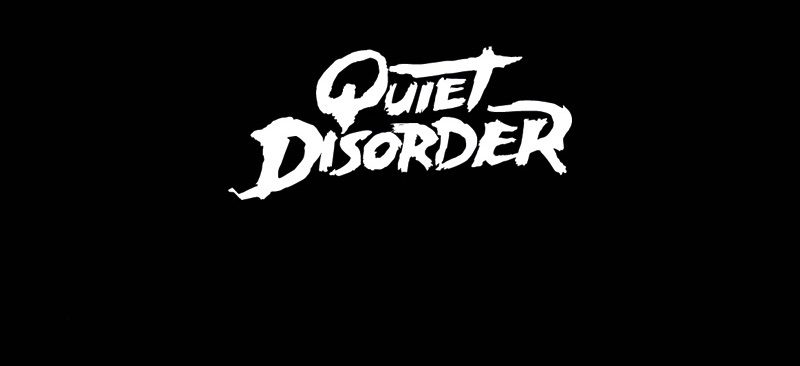 It's hard to create a Quiet Disorder but in Norway there is a duo doing that very thing, and if you think they've been flying under the radar of EDM you may be correct. From a fan's perspective. But, they've caught the eye of quite a few of the big names and earlier this month released a collab with Pegboard Nerds on their EP. Needless to say it's had me dancing my head off, and so here is the result of finding out more about these guys and why you shouldn't be sleeping on them.
So give us a little background on Quiet Disorder and how did you begin?
Quiet Disorder is Mike Moorish who is from Sweden who lives in Oslo, and Lars Van Dalen who lives in a city by the south coast of Norway called Fredrikstad.  We meet years ago through a mutual friend and we made a couple of track together the three of us. Later we started doing more stuff together, at the same time we did some solo-tracks, mostly techhouse and some deephouse stuff, and after awhile we started doing some remixes and more melodic stuff again.  That's when we started talking about maybe starting a project name for it, since it there was not much left from the styles we used to do under our own names, so Quiet Disorder was born!
Early influences and style/genre you produce?
Both of us have lots of different influences, growing up during the 80´s synth era, the 90´s pop and hip & hop etc.
Mostly these  days we try to do a little bit of everything and take what we like from different styles and mash it all together! So far we have released some bass-heavy tracks, dubstep and even some 'future house' influenced stuff, and in the future there will also be some great vocal tracks, taking elements from what we have done so far, so it´s still us!
Production DAW used and your set up for how you write your original songs?
At the moment we are both on Ableton Live after years with Logic.  We normally don´t start tracks together in any of our studios, but bounce ideas back and forth and decide on what do work on. Everything is synced together with Dropbox so we can easily work on the same track or multiple projects if we want!
How have the bigger DJ's such as Pegboard Nerds collab come about and how has it helped with your career?
Alex from Pegboard Nerds is an old friend of Lars,  they both come from the same hometown. Lars worked in a record store there when he first met Alex, a few years later they were both into producing and have kept in touch ever since! The 'Go Berzerk' collab came together actually more or less one night in Alex´ studio after working on another track (that has not been released yet). Basically we were just hanging out and not planning to make any more music, but we started messing around with some sound design and suddenly we had an idea. 3-4 hours later basically the whole intro was done, then we had another session a few months later (after Pegboard Nerds tour spring 2016) and nailed the drop! Obviously a lot of new people have heard about Quiet Disorder now after that track, both Pegboard Nerds and Monstercat have a really large amount of followers!
Anymore of those collabs and how do they come to you? Were you contacted or had they heard your songs?
There is more music together with Pegboard Nerds coming out, and also a couple of other collabs in 2017.
The story behind is different every time, some come to us with ideas or a vocal, or we might hear something in a track that gets our ideas floating.
What does 2017 hold for Quiet Disorder in the short term of new songs etc?
Early in 2017 we actually signed with Disco:Wax in Denmark, and have a couple of vocal tracks ready to be released there in 2017, there will be different tempos and maybe slighter different styles, but again great tracks we really look forward to releasing. Also we have some remixes and bootlegs that are coming, and some more straight up club track to be released as well.
What advice would you give to new producers?
Try to learn as much as possible from collaborating with others, and never be afraid to try something different or unexpected! Work hard and one day you will find your way and style!  Remember not to take it too serious and have as much fun you can on your journey.
What are the goals for Quiet Disorder in the future?
Hopefully to make as much great music we can that people appreciate!
How do you see the EDM scene going forward in the next few years?
Let's hope it develops into something fun and interesting again, a lot of fusion between styles and not stuck in the same loop for ages. People evolve their taste and are more open for fusion of styles these days, let's make some 'disorder' and something they maybe did not think they would like!
Mike and Lars are truly two of the nice guys and with the amount of stuff unreleased I've been lucky enough to hear a preview of, I can see them being added to plenty of shows in the future. Check the guys out below if you haven't already and see if the 'Disorder' is the kind you can't help but dance too. Satisfaction is a guarantee!
Leave a Reply