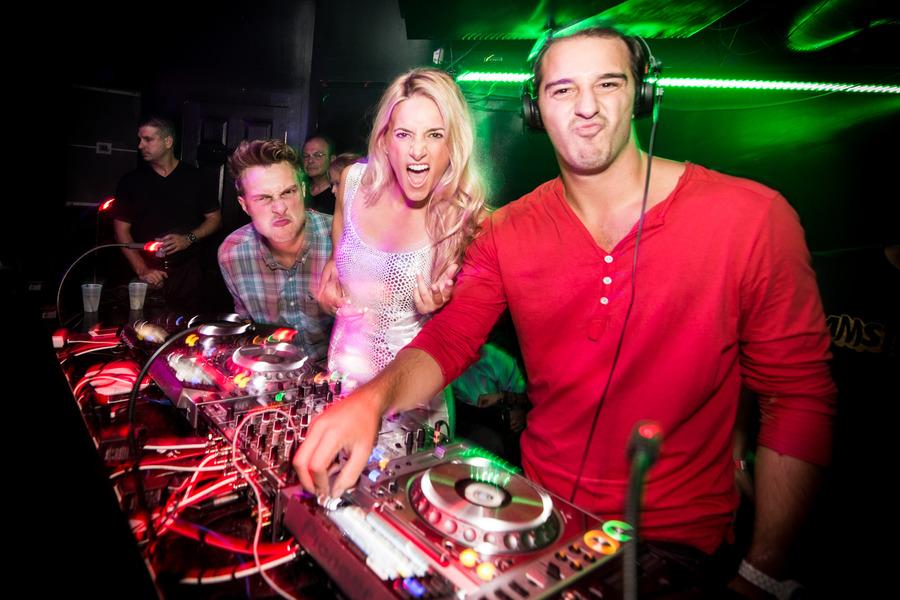 In this weeks segment of "Assassin of the Week," I have for you all an up and coming DJ group from the beautiful city of Philidelphia PA. They go by the name of Terzetto and are made up of two dudes and one lady who go by the name of Geo, Rone, and Kristin Rose. Although they are fairly new to the scene, the trio have already performed in places like New York, Atlantic City, Philidelphia, and Miami and show no sign of stopping. They are even working on their new EP as we speak and will be out in the fall. But enough about them for now (well hear more during the interview), let's talk about the music.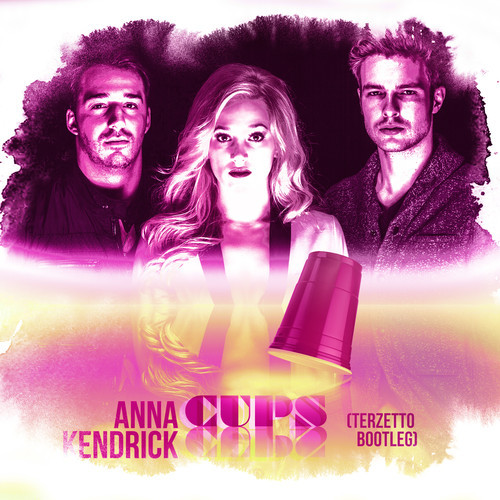 When I first heard about Terzetto, I was looking through Soundcloud and found their bootleg of Anna Kendrick's song "Cups." This song instantly blew me away when I first heard it. The bootleg is best described as feel good house that will make you happy no matter what mood you're in. The song begins with the beautiful vocals from Anna Kendrick and fade beautifully into an insane drop. This drop is filled with a beautiful synth lead and amazing synth undertones that will make you want to dance wherever you are at. Listen for yourselves and see just how good this bootleg is!
If you want this piece of bootleg awesomeness, just click HERE.
Terzetto also has an amazing podcast show called "Caged." Each show is about an hour long and happens once a month. Each of their mixes are absolute gold and filled with the most perfect, feel good music. The transitions, song picks, and everything about the mixes are spot on. We are in luck also as Terzetto just released the latest episode of their podcast Yesterday! Check it out!
https://soundcloud.com/terzettomusic/caged-004
If you want this piece of podcast amazingness, just click HERE.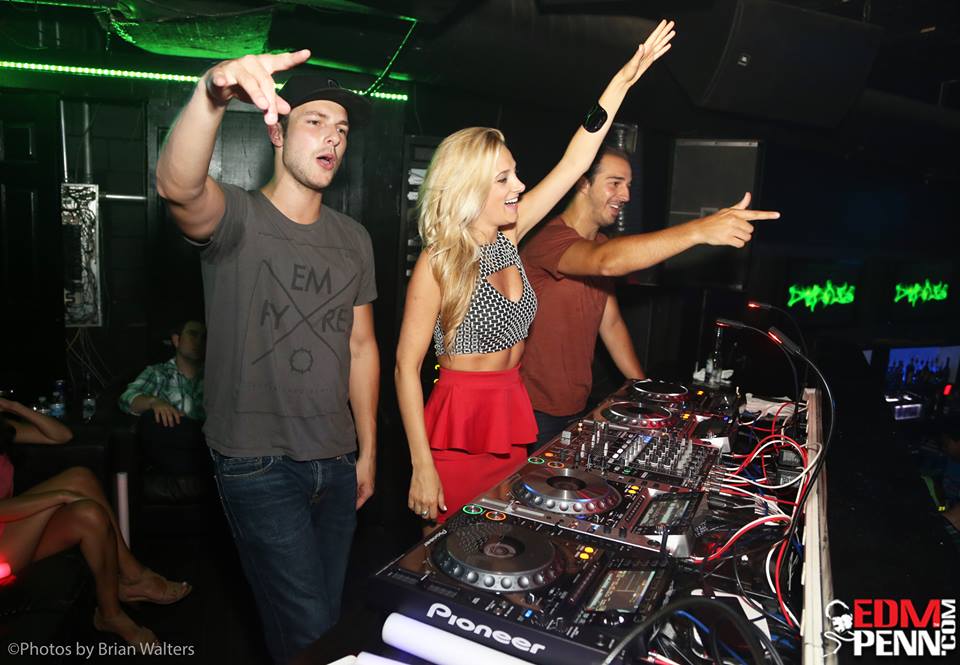 Earlier today, I had a chance to ask  Terzetto some questions and dig into their minds.  Before the interview, however, I got to learn some pretty amazing facts about each member of Terzetto and was able to base my questions around those facts. Here is what they said:
1)  Kristin Rose is not only a dj producer but is also a successful actress and can be seen as a series regular on ABC's What Would You Do?
2) Kristin Rose cheered for NFL's Philadelphia Eagles for 3 years
3) Vinny played professional hockey for 5 years in the Philadelphia Flyers organization as well as Ottawa Senators
4) Vinny and Rone have been friends since grade school
5) Rone had a free ride to college but dropped out after 2 years to pursue music.
6) Rone was an All American baseball player in high school
7) Kristin Rose won the UDA (Universal Dance Association) National Championship as a freshman in college
8) Vinny is the muscle of the group. Before you mess I'd check out dropyourgloves.com
(he's really a teddy bear) -Kristin 😉
9) Rone participates in hot sauce competitions (Still undefeated.. NBD)
10) Kristin Rose didn't drink alchohol until she turned 21, even now she prefers tea before her sets. (But don't let that fool you, she can throw them back with the best of em!) -Vinny & Rone
Make sure you stayed tune after the interview for more information about where to find Terzetto on the interweb!
Jimmy:  Why don't you introduce and tell us a little bit more about yourselves?
Terzetto: We were all pursuing music and djing individually, our first studio session together went so well that we knew we could really make an impact in this industry. There aren't many groups consisting of two guys and one girl, since our image is unique it adds a memorable face to our signature sound. Our chemistry is fueled by our different, yet complimenting personalities.  A little fun fact: the meaning of Terzetto is the sum of one(Kristin), one (Rone) and one (Geo) 🙂
Jimmy: This question is for Rone. Why did you decide to drop out of college and pursue Djing
Terzetto: Coming out of high school I had a pretty clear cut path to my career. I had always loved math and science in school and the fact that my second cousin was an engineer and owned his own firmed, it just made sense that I follow suit. Even though I had great grades in college, I was so unhappy. So I decided to drop out and follow a path that would truly make me happy, whether I was making money or not. So many people in this life just follow a mold that society draws out for you, and I didnt want to be that statistic. I had started making music just as hobby about 2 years prior, but when I realized that my friends and family believed in my abilities and potential more than I did, I knew that I wanted to get serious and do this as a career.
Jimmy: This one is for Kristin Rose. Is it hard to balance acting and producing music?
Kristin Rose: Even though they're two seperate careers it's amazing how well they flow together. I'm lucky that I'm equally inspired by both. The edm world loves when they see me on TV, the acting world loves to hear my music and have me DJ our wrap parties!
Jimmy: This is for Vinny. Why did you give up playing hockey to produce music?
Vinny: I think it was a bunch of things. Through out my life music was my getaway from the stressful career of being a hockey player. It allowed me to just get away from the real world and experience something that just seemed so pure to me. A year and a half ago I had a serious concussion. During my down time I had a lot of time to focus on music and gain perspective. Kristin and I were getting more in depth with the ins and outs of production and djing. I realized during this period that I wanted to pursue music full time. I linked up with Gary who I haven't spoken to since grade school. We discussed music together and decided to meet up one day and mess around. We made our first mashup and the rest is history haha. I'm pretty lucky that I can say I pursued not one but two true passions in my life. Hockey and music.
Jimmy: What would you say are some of your musical influences?
Terzetto: I think we as a group have a wide variety of music that influences us. We take inspiration from anything and everything. Obviously we have our own styles that we like but we fuse them together to create our own sound.
Jimmy: What has been your craziest experience during a show/tour so far?
Terzetto: Nothing to crazy yet.. At a recent gig we got to see a glimpse what our future will hold. And lets just say do another write up on us in 6 months and we will have a story for you!
Jimmy: Kristin Rose do you like to show off your dance moves during a show?
Kristin Rose: Hell Yeah! I bring out a ton of my NFL cheerleading dance moves, including head whips!
Jimmy: This is another for Rone. Do you consume hot sauce regularly to prepare for competitions?
Rone: Haha. Believe it or not I seriously do consume hot sauce every day. But na, I dont do it to prepare for competitions, I just absolutely love hot sauce. Some competitions are fairly easy in my eyes, but as a 'connoisseur' of these challenges I would not recommend taking the 'The Chegg Challenge" in LBI, NJ. Probably one of the hottest challenges in the nation and even though I did win the challenge, she had her revenge to say the least.
Jimmy: What are your plans for the near future in terms of productions and touring?
Terzetto: For us we've been producing for years. We wanted to feel confident in quality of our productions before we released anything. The time came for our first release which was 3 weeks ago and we couldn't be happier with the support and good feedback that we received. Even though we were confident cups was going to get good feedback it was still a big relief to see people enjoyed our music.  Moving forward we have a lot in store. We plan on releasing 2-3 more bootlegs before the summer ends and we have a ton of originals that were waiting to release when the time is right.  As for touring our main focus right now is making a name for ourselves on the east coast and then from there branching out to the world!
Jimmy: If you were to give advice to any producers just starting out, what would it be?
Terzetto: If you really love and want to pursue music as a career you have to treat it as your full time job. Lock yourself in a room and learn. Don't be afraid to experiment with new things and have an open mind. Sometimes the best productions are made by accident.
The whole group is just one amazing collaboration and you can really see that in their music.  They are heading for the big times and I can't wait to hear more from them!  To keep up with their releases, make sure to follow Terzetto on SOUNDCLOUD.  If you want up to date information on live events and music releases, make sure to follow them on TWITTER, like their FACEBOOK, and check out their WEBSITE!  Cheers!
Leave a Reply