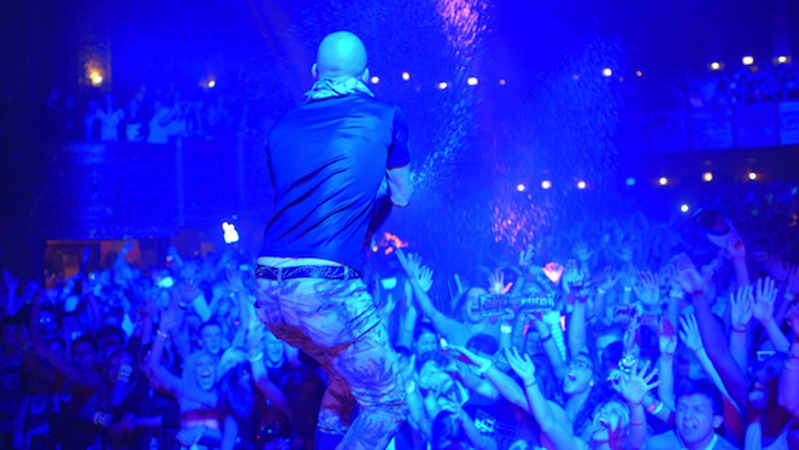 Vice magazine is known for creating amazing documentaries. Vice recently created Thump which explores the world of Electronic Dance Music. They just recently released a 30 minute documentary showing a night in the life of EDM Fans and the people behind the music. The documentary starts from the pre-game all the way through the night until after the party. There are many big name artists such as Above & Beyond in this. Essentially, this gives you a look into people like ourselves. The title explains it all, but I'll let Vice do it better with their description.
Have you ever tried to explain a night out? It's nearly impossible to put into words what being a part of the global club culture actually feels like. Blackout is a 30-minute original THUMP movie, directed by Dori Oskowitz, that follows the dramatic highs (and lows) of partiers all over the world. It's an unadulterated and visceral tale of life from the pre-party to the afterhours, with tracks from your favorite artists along with original music by Cory Enemy and Audiofly.

Blackout is banana costumes and bunny ears, hands in the air and heads in the gutter, Cajmere jammed in the back of a cab and Clockwork buying party supplies (literally). From dawn to dusk, we travel around the globe on an epic adventure, following top DJs, promoters and hedonists in pursuit of the perfect party. Go behind the scenes with dance music godfathers Derrick May, Kevin Saunderson and Richie Hawtin and take to the main stage with Dada Life, Above & Beyond, and Baauer. Experience sunrise on beaches of Mexico and in the mountains of Chile to sunset on the balconies of Paris and midnight in the streets of Tokyo and NYC. From the hugest dance music festivals or the most bleeding-edge underground parties, we channel that indescribable feeling that we all know but none of us can name.

Press play and prepare to Blackout.
For those who want the tracklist, Thump released it and it is right below:
Josh Wink "Balls (Techno Delay Mix)" (OVUM)
Deadmau5 "FN Pig" (Ultra)
RL Grime "Art Money"
RL Grime "Treadstone"
Monsoon Season ft. Miss Bee "Green On Blue (Satin Jackets Remix)"
Jesse Marco & Cory Enemy "On the Run"
Adam F & Cory Enemy "Spank Ship 8.0"
Brillz "Calisto"
Dillon Francis "Messages"
Clockwork "Hulk"
Brillz & Etc!Etc! "Swoop"
Cory Enemy "Westside 2013 Mix"
Clockwork "Titan"
TJR "What's Up Suckaz"
Ror-Shak "Heist"
Oligee "Ballad 92"
Cory Enemy "Dub Drum"
Leave a Reply