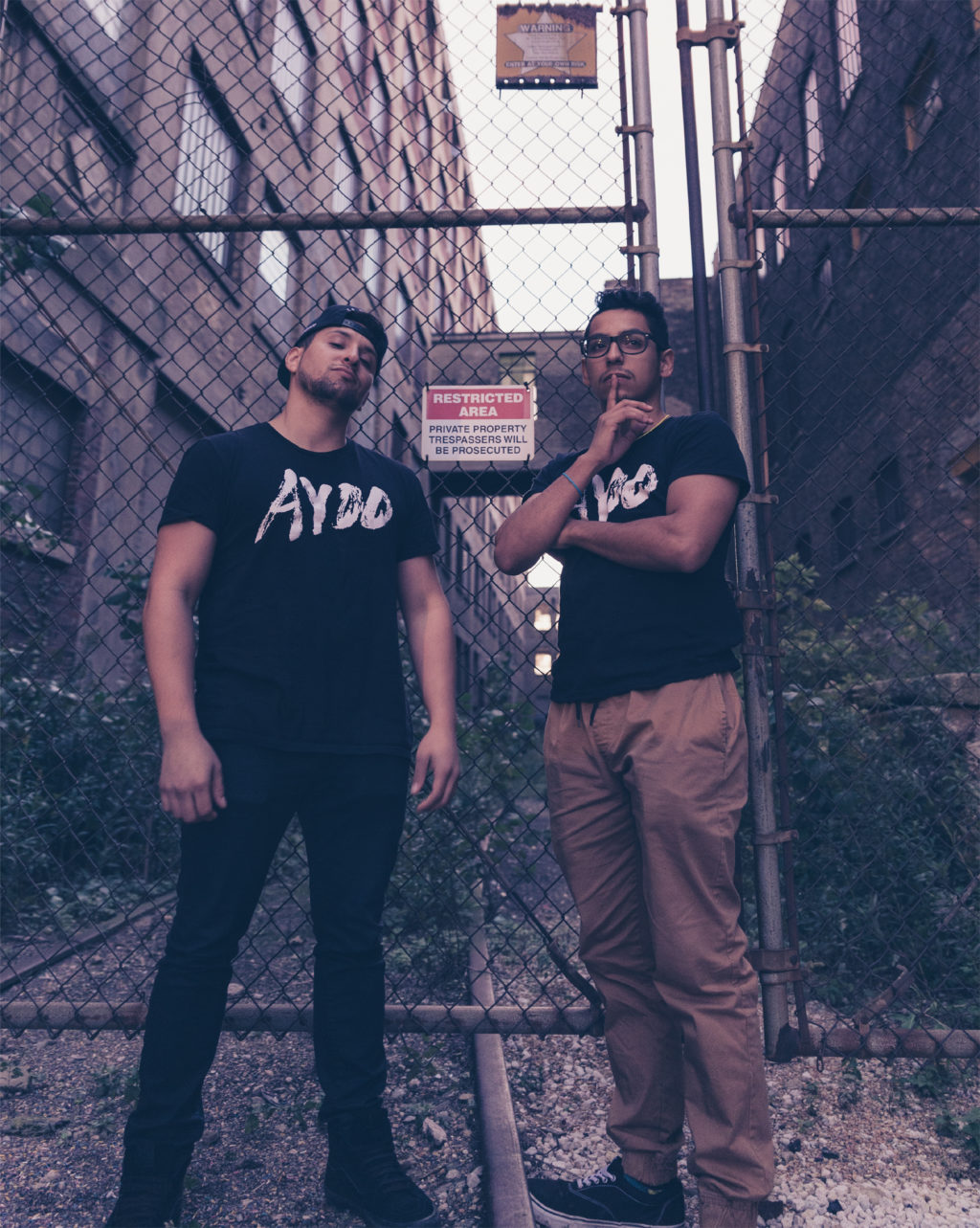 For the latest installment in the "Catch a New Wav" interview series, we interview the talented musician duo, AYOO.
The Chicago-based, taco eating brother duo known as AYOO have been aware of their love of music since childhood. Eric and James, together AYOO, reside in the veritable "home of house music," and as a result, naturally became enamored with EDM and sought to specialize in house and bass music. The duo has received coverage on various media outlets including EDM.com and have recently released, "Freak Out," featuring Rico Act.
We sit with the duo to learn a bit more about them.
Q: Who are some of your musical influences?
A: James: Some of them include Dr. Fresch, Tony Romera, Dada Life, Kid Cudi, Bone Thugs n Harmony, Badjokes, Dustycloud, Bijou, AC Slater, Malaa, Tchami, CYN, Taiki Nulight, Kyle Walker, and Habstrakt.
Eric: Some of my influences include Matroda, SYN, Malaa, Rezz, Dom Dolla, Badjokes, Bijou, Tony Romera, Tchami, Moksi, Walker & Royce, Kyle Walker, Wax Motif Kompany, Excision, Valention Khan, and Jauz.

Q: What's your favorite part about being a musician?
A: James: My favorite part about being a musician is that I get to make people dance and feel good.
Eric: I would say having the love and passion for music. Everyone loves music; but, as a musician, it is different. People can catch lyrics from a rap song, but are they noticing the movement of the high hat pattern? Could it be the structure of the 808 or melody? The best thing about being a musician is being able to understand a song from start to finish, collaborating with others, and having the opportunity to show the world the work you love to make.
Q: Who is somebody you always wanted to work with?
A: James: Those living musicians would include Kid Cudi, Bone Thugs N' Harmony, Dr. Fresch, Dr Dre, Eminem, Bijou, Habstrakt, Twista, Three 6 Mafia, Masteria, Dada Life, Matroda, and Sia. Those deceased artists I wanted to work with include Mac Miller, Michael Jackson, Eazy-E, Biggie, and Tupac (all on one track), Freddy Mercury, and Celia Cruz.
Eric: For living, I would say Matroda, Dr.Fresch, Bijou, SYN, QUIX, Wax Motif, Diplo, Walker & Royce, The Weeknd, Rihanna, J.Cole, Future, and Rezz. Deceased artists that I always wanted to work would be Whitney Houston, Biggie, Tupac, Juiceworld, Mac Miller (he has a special place in my heart), the whole crew of Earth, Wind, and Fire, and Selena.
Q: To date, what is your most memorable music moment?
A: James: There are three that immediately come to mind — AC Slater/Night Bass Takeover @ Park West; Tchami North Coast Afterparty @ Concord Music Hall; and,  Valentino Kahn @ the MID (which was our last performance there due to the MID closing).
Eric:  I have two, the Park West gig for AC Slater and Tchami North Coast Afterparty at Concord Music Hall. AC Slater was great as we killed it and had a massive crowd which was filled all the way to the back of the room. Tchami was great because we played some unreleased music with massive feedback along with the whole crowd chanting "AYOO."
Q: What does the immediate future hold for you in your artistic career?
A: James: Making music, spending time with family and self-care are what I see in the immediate future. Self-care is important and without that, we find ourselves in a downhill spiral that leads us nowhere. It is important to remember that we can only do so much is a  hard fact; and, as an artist, we want perfection but that does not always happen. It would be cool to create some music, similar to ours; but, for video gaming usage! Lastly, I would like to travel and eat all different kinds of food while making music!
Eric: To make music and travel the world. If I'm rich or not, I want to travel and play our music to people because seeing people dance with a smile on their face brings more joy then the money can ever.
Follow the duo on Instagram and enjoy their latest release below
Leave a Reply