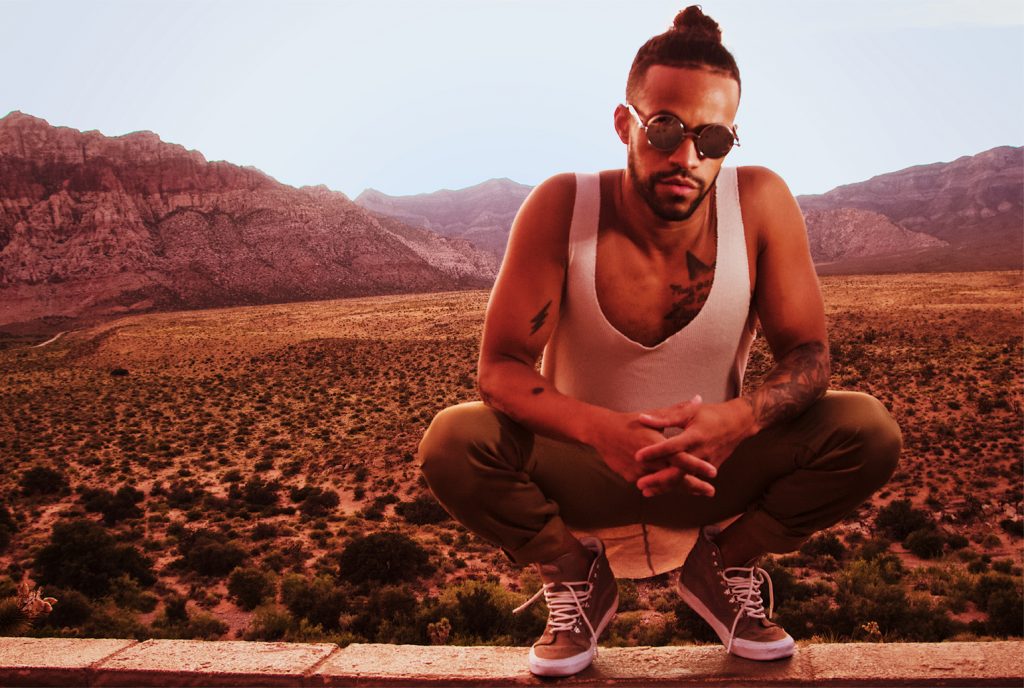 We are back with Catch a New Wav as we interview talented musician, Black AM.
In the last decade, multi-talented instrumentalist/producer/writer, Sinclair Wheeler known as Black AM was acted as a guitarist for multiple tours of rapper MGK. After that, Wheeler went on to perform live guitar work during NGHTMRE's recent "The Portal Tour." He also has collaborated, performed alongside and touched hundreds of artists, industry figures, and fans along the way.
Few have been as heavily immersed in U.S. electronic music culture as Black AM. Pair this with a lifelong devotion to music, and you have the groundwork of something that will turn heads and stir souls.
We learn a bit more about Black AM.
Q: Who are some of your musical influences?
A: My love for house music grew from artists like Anthony Attalla, Gene Farris, and Paul Johnson. My guitar playing is most influenced by artists like Stevie Ray Vaughn, Prince and John Mayer. I would say Boombox and Big Gigantic are my biggest influences from a live perspective. I still remember and will never forget my first shows from both of them.
Q: What's your favorite part about being a musician?
A: I love that music is truly the only universal language. It can be spoke and understood by everyone. Nothing brings me more joy than to be in this community and share my music.
Q: Who is somebody you always wanted to work with?
A: One of my favorite bands in the world is The Main Squeeze. I would also love to have a blues trio with Victor Wooten on Bass (see John Mayer Trio lol). Also, I've love to work with a lot of electronic artists and I guess Erick Morillo, ZHU, Camelphat and Big Gigantic top that list.
Q: To date, what's your most memorable music moment?
A: During my days playing for MGK, we played direct support for the Maybach Music Tour featuring Rick Ross, Meek Mill and Wale. We played The Fieldhouse in Indianapolis (my hometown) where the Pacers play. I hung a Reggie Miller jersey over my amp, my parents were there, it was sold out, so it was a huge night for me and removed any small doubt at that point that I am doing this forever.
Q: What does the immediate future hold for you in your artistic career?
A. 2020 is about establishing "black a.m." I've written a lot of songs that I can't wait to share with people. I have a great team in place and we're ready to rock n' roll.
Enjoy a recent track from him below and check him on Instagram to follow his musical voyage.
Leave a Reply