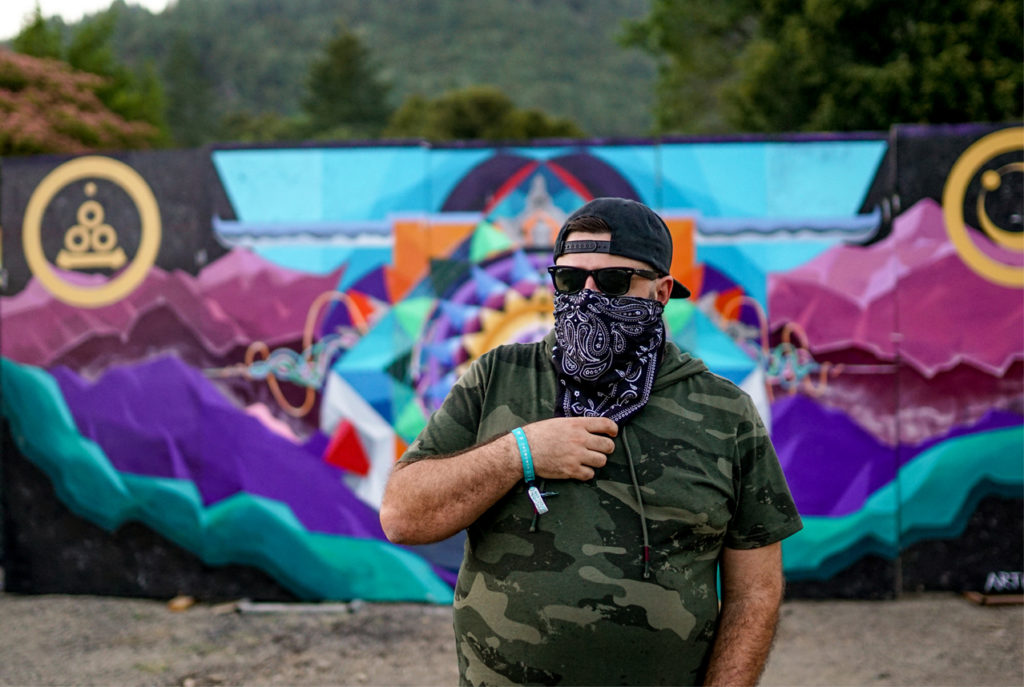 Our newest installment in the "Catch a New Wav" series features the talented musician, dEVOLVE.
dEVOLVE architects an eclectic, enigmatic, and engaging style from strands of Caribbean dancehall, big room house, trap, hip-hop, and bass rhythms from around the world. By the start of 2020, his catalog exceeded over 40 million total streams as he received support from Major Lazer, Diplo, Marshmello, MAKJ, and The Chainsmokers as well as Beats 1, BBC Radio 1, and SiriusXM, to name a few. He initially elevated himself to mainstream prominence via 2016's "Higher" with Red Rat. Not only did the track surpass 22 million global streams, but it also proved a definitive Future Dance Hall/Caribbean Dance Music track. His new single, "Till We Fall In Love", is a reflection of that melting pot mentality. dEVOLVE brings sun soaked energy to the future dancehall track, while Alx Veliz brings Toronto's metropolitan swagger, and Charly Black delivers the soul of Jamaica to the track.
We learn a bit more about him below.
Q: Who are some of your musical influences?
A: I think first and foremost I've gotta say Major Lazer. They were really the first on any sort of large scale to take Caribbean music and blend it with the various styles of electronic music and have it reach the world on a big level. I've always been inspired by the cultural barriers their music seems to pass right through. I am definitely influenced by Tony & Dave Kelly, legendary dancehall producers in Jamaica. They have crafted so many classic dancehall hits and incorporating some of those flavors into my sets and music are a cornerstone of inspiration for my whole project.
Q: What's your favorite part about being a musician?
A: Music is like the lifeblood of the world and being able to see people from all sorts of backgrounds and places experiencing music. Specifically seeing listeners react to my music is so dope. Major Lazer have been playing one of my records "One Blood" for the past year and a half in all their big festival shows and people are always sending me videos from all over the world of people going crazy to it. It shows you music has no limits.
Q: Who is somebody you always wanted to work with?
A: When I set out on this dEVOLVE project, I had a list in my head of people I wanted to collaborate with or remix or whatever and I've been fortunate enough to cross almost everyone off that list in one way or another. I've done a couple remixes for Sean Paul; but, I definitely want to do an original with him. Bunji Garlin is one of my favorite artists, he is super under-rated on a global scale and I'm excited that we have something in the can coming this year! Also, I really would love to work with Vybz Kartel, so hopefully that is something I can make happen soon.
Q: To date, what's your most memorable music moment?
A: Hard to nail down just one. One crazy moment was a couple years ago during Miami Music Week. I had a party and showed up about an hour before my set time and the promoter tells me out of nowhere that "You might go on 15 mins late, Major Lazer just showed up and want to plays, so you can play after them." It wasn't the biggest place, so that appearance took a small event up to another level. I was still a very new artist at the time, and I felt like my music held its own when I played as I played tons of my own stuff.
Q: What does the immediate future hold for you in your artistic career?
A: I just released my new single "Till We Fall In Love" with Alx Veliz and Charly Black. It's my first release on Casablanca/Republic Records and my first release on a major record label. It's a totally new experience after releasing most of my music on a very grassroots independent level before this. The new song is doing really well and is getting play on radio in a whole bunch of cities which is so dope. I also just did Diplo & Friends and a live mix at Apple Beats1 so I've got more of that on the way. I'm going to be doing more guest mixes and stuff to promote the song, and I'm finishing up my EP to come out later this year. Also, I'm working on a bunch of remixes and of course always writing new songs.
Enjoy his new mix for Diplo & Friends below as it includes new music, remixes, IDs, and brand new edits!
Leave a Reply