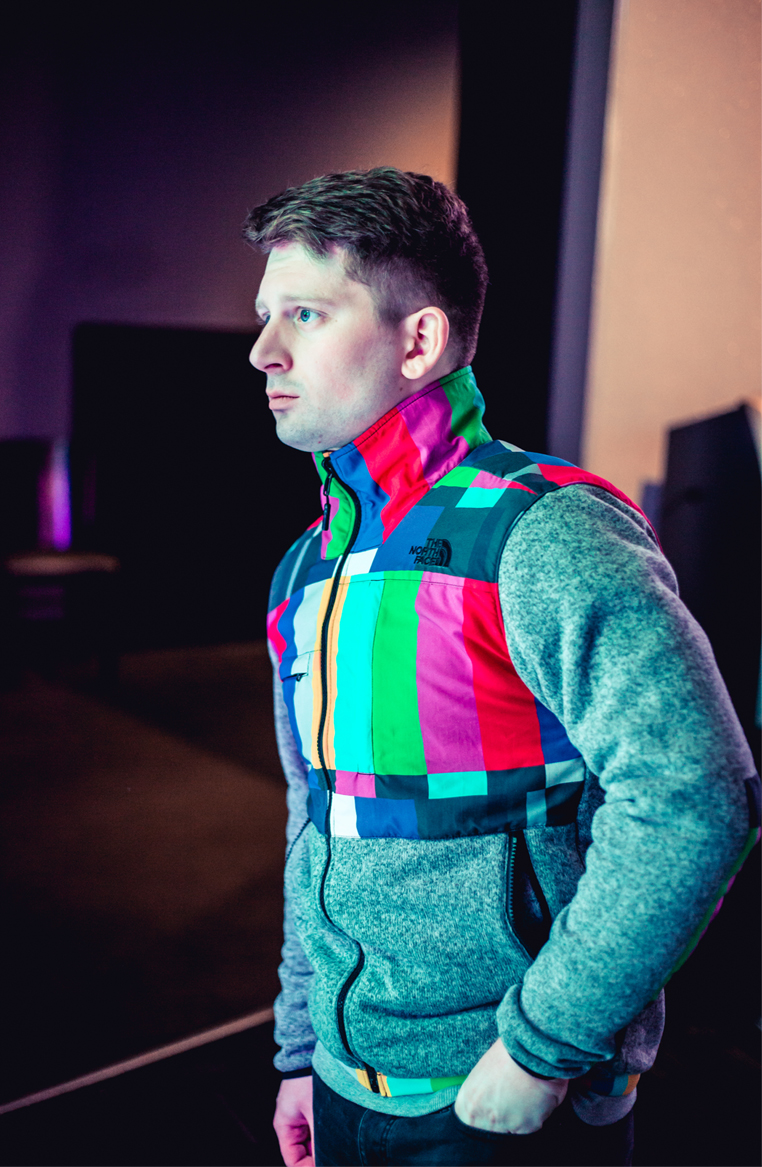 In this "New Wav," we interview Producer and Entertainer, Kantor.
Kantor is the brain child of Gregory Kantor, whose love of music and video games has come to a revolutionary result. With over 10 years of music production and touring experience, as hep reviously toured with Steve Aoki and Kendrick Lamar as well as holding the inaugural Dance Dance Revolution (Extreme) World Record, Kantor has developed a distinctive MIDI controller which is operated by his series of dance steps. The MIDI controller is made up of 4 custom dance game mats configured into a single instrument that can be used to either trigger music "samples," or to play virtual instruments through a choreographed dance. This controller is a catalyst to what the rest of the project represents: a whole world inspired by video games and computer culture, that now exists for both Kantor and friends to explore.
We sit with him to learn some more.
Q: Who are some of your musical influences?
A: Some of them include deadmau5, Pretty Lights, Timbaland, Girl Talk, Benny Benassi, Skrillex, Chronic Future, Bassnectar, Knife Party, Eric Prydz, Dr. Dre, DJ Snake, Destroid; but, there are so many!
Q: What's your favorite part about being a musician?
A: That's a tough one. I would say performing. That's something that I've always been attracted to, even before I took music or developing technology seriously. There's something raw about leaving everything out there and going crazy giving your heart in your performance. Whether it's a show or I'm practicing on my dance launchpads, I always want to give my best.
Q: Who is somebody you always wanted to work with?
A: Skrillex hands down. He's not only a pioneer, but has dived into so many genres, forms of production (both audio and visual wise), and facets in the industry that he most likely has more experience than a majority of the producers out there right now. I would love to just to pick his brain and see how he thinks as he's definitely one of my largest inspirations.
Q: To date, what's your most memorable music moment?
A: During EDCNY 2015 I got to see DJ Snake open up his set with my track. I already knew that he was playing the song live since Ultra of that year; but, getting to be in the crowd and seeing tens of thousands of people going nuts to that track, it put a fire in my stomach that helped me reach the point I'm at now.
Q: What does the immediate future hold for you in your artistic career?
A: A lot of music and videos. Currently, I'm sitting on more music than I ever could've imagined. On top of all of that, there are plenty more CGI music videos and performances on my dance launchpad that will come out this year. I can't wait!
Follow him here and enjoy a recent release below.
Leave a Reply