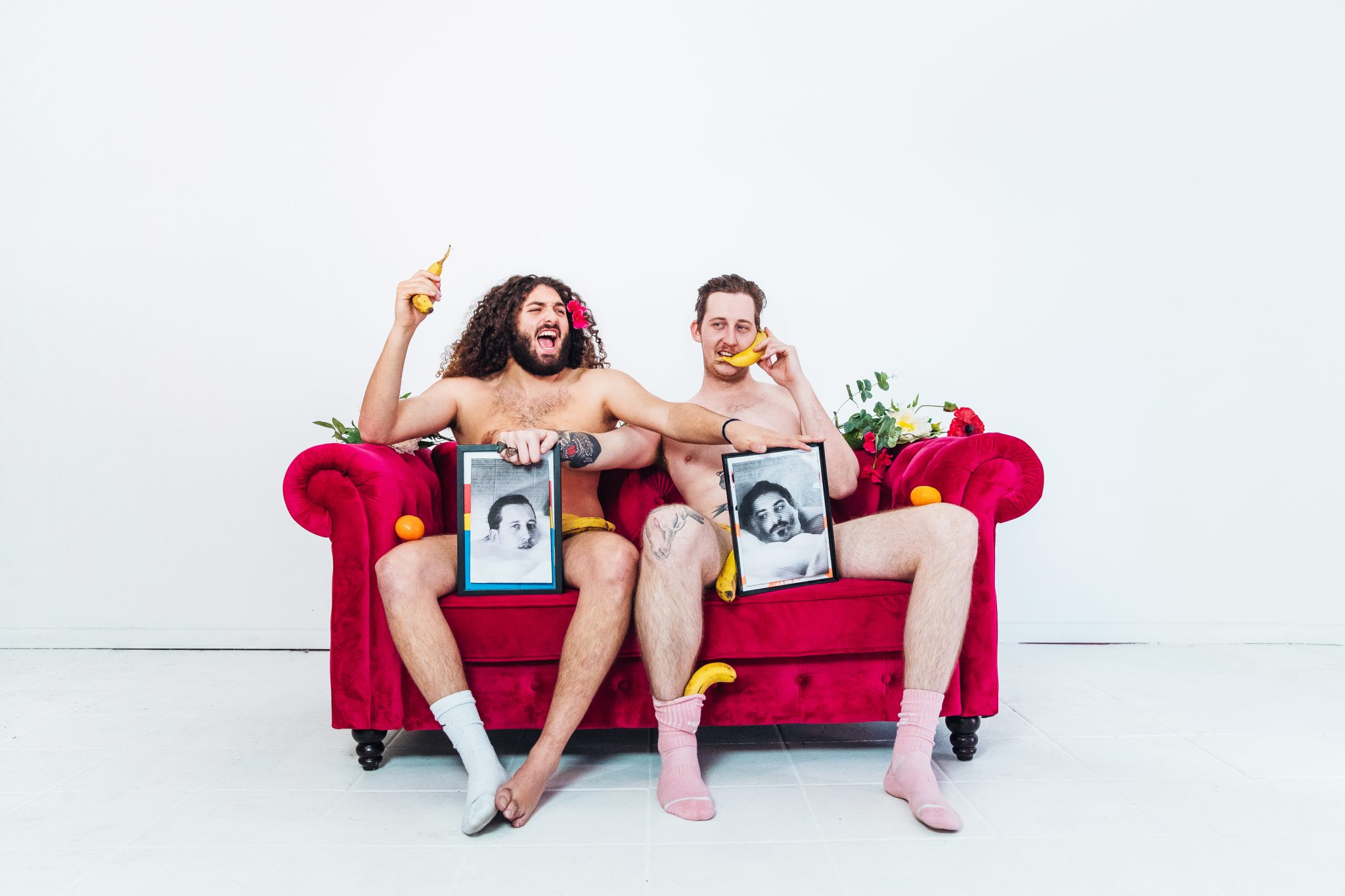 In the newest installment of "Catch a New Wav," we have the talented duo, Korky Buchek.
Sydney's iconic electronic producer/DJ combo are giving a big middle finger to the rules of music creation, writing whatever they want with no regard for the rules that dictate they must be genre specific. Crafting sounds that infuse house, electro, techno, hip hop, and more, their songs are full of energy and surprises from release to release. Having produced for the likes of Liyah Knight, Madame Empress, Lil Spacely, Boy Soda, Maxine and more, the duo have made a name for themselves in the tastemaker space. Seeing plentiful support from Triple J for their releases "Could Be U" and "Into We," plus a wide range of blog coverage including Pilerats, Earmilk, The Nocturnal Times, and Acid Stag, needless to say, the guys are on an upward trend.  The duo recently released the bass track, "Look @ Me" that combines catchy vocals layered over a classic house rhythm.
We sat down with the producers to learn a bit more about them.
Q: Who are some of your musical influences?
A: They have definitely differed over the years; but, at the moment, I'd say, Kaytranada, Disclosure and Mark Ronson. 

Q: What's your favorite part about being a musician?
A: Being poor. Haha, nah not working a 9-5 and meeting mad people from all around the place.
Q: Who is somebody you always wanted to work with (living or deceased)?
A: It would have been great to work with Michael Jackson, Prince and Mac Miller.
Q: To date, what's your most memorable music moment?
Our favourite moment was probably when we played at Groovin The Moo and got half naked on stage. It was a gorgeous feeling.
Q: What does the immediate future hold for you in your artistic career?
A: To keep pushing boundaries, and working with a lot of great artists.
Enjoy their latest release and follow them on Instagram, Facebook and Soundcloud.
Leave a Reply