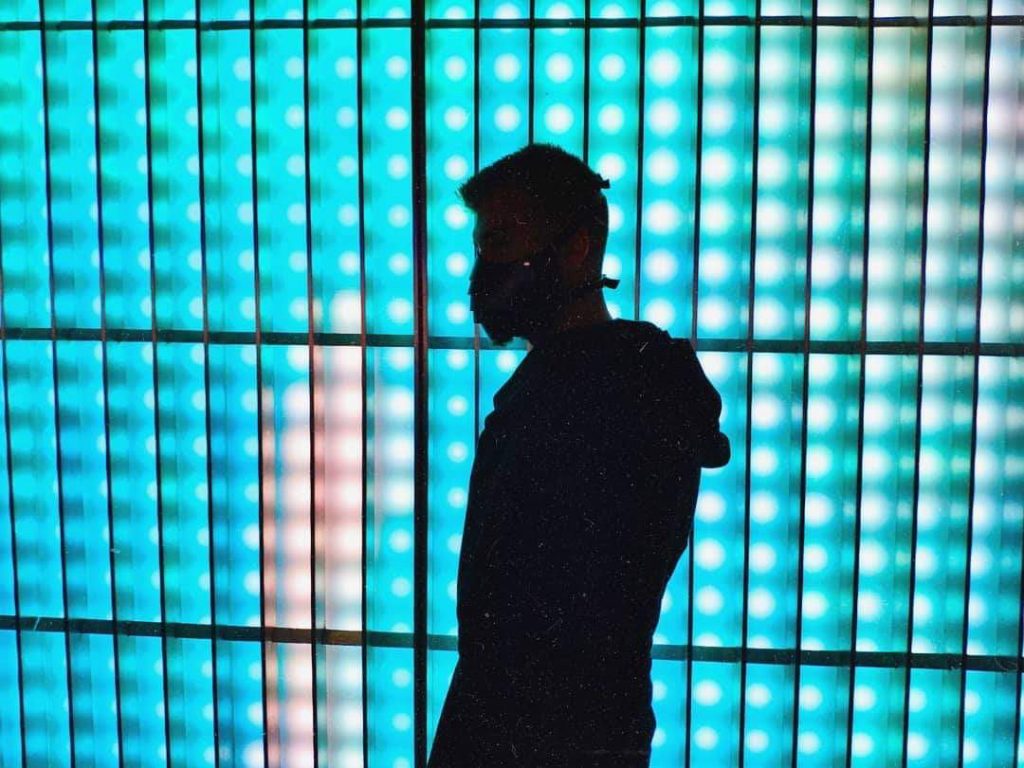 In our latest "Catch a New Wav" Interview series, we sat down with the talented artist, MIDNIGHT CVLT.
MIDNIGHT CVLT is the newest project from mastermind Miguel Blanco (best known by his bass house moniker Michael White). MIDNIGHT CLVT sees Blanco delving into a more dark and heavy realm than ever before, delivering screeching, apocalyptic bass music with a hint of dystopian cyberpunk influence.
Hot off the heels of releases on Showtek's Skink (the dirty club smasher "Go Down" with Do It Big) and Black Tiger Sex Machine's Kannibalen Records (the Middle Eastern-influenced dubstep/electro hybrid "FullThrottle" with Lektrique), MIDNIGHT CVLT is ready to make its full-force debut with his JOIN US EP. The EP encapsulates the skill set that MIDNIGHT CVLT will be representing as a project, while also beginning to unfold the narrative that will span across all of MIDNIGHT CVLT's future releases.
His EP, JOIN US features four new songs: the glitchy, festival-ready hybrid titular track "Join Us," the hard, metallic, tearout-influenced heater"Pray," the futuristic synthwave/brostep hybrid"Obsessed" with The Brig, and the song that sees trap, bass house and reggae meeting head-to-head, "Suga Cane" with TITUS1 & Beenie Man. MIDNIGHT CVLT's releases have been supported by acts such as Zomboy and Black Tiger Sex Machine.
We caught up with MIDNIGHT CVLT to learn a bit more about him.
Q: Who are some of your musical influences?
A: Definitely people like Space Laces, Joyryde, Habstrakt; and, in spite of my music being kind of "dark," I would add Fox Stevenson.
Q: What's your favorite part about being a musician?
A: I would say my favorite part about being a musician is the moment when you play your track (that you've been working on for weeks) in front of an audience and they respond well to it.
Q: Who is somebody you always wanted to work with?
A: It's a cliché, but obviously Skrillex.
Q: To date, what's your most memorable music moment?
A: I think the most memorable moment was my first time DJing in Canada with Dirtyphonics. People went crazy with our sets an it was super fun.
Q: What does the immediate future hold for you in your artistic career?
A: For now, I have some releases signed to NCS coming out soon and I'm also currently working on some remixes and EPs. This year is going to be HARD but exciting!
Check a prior release from MIDNIGHT CVLT and follow him on Instagram.
Leave a Reply