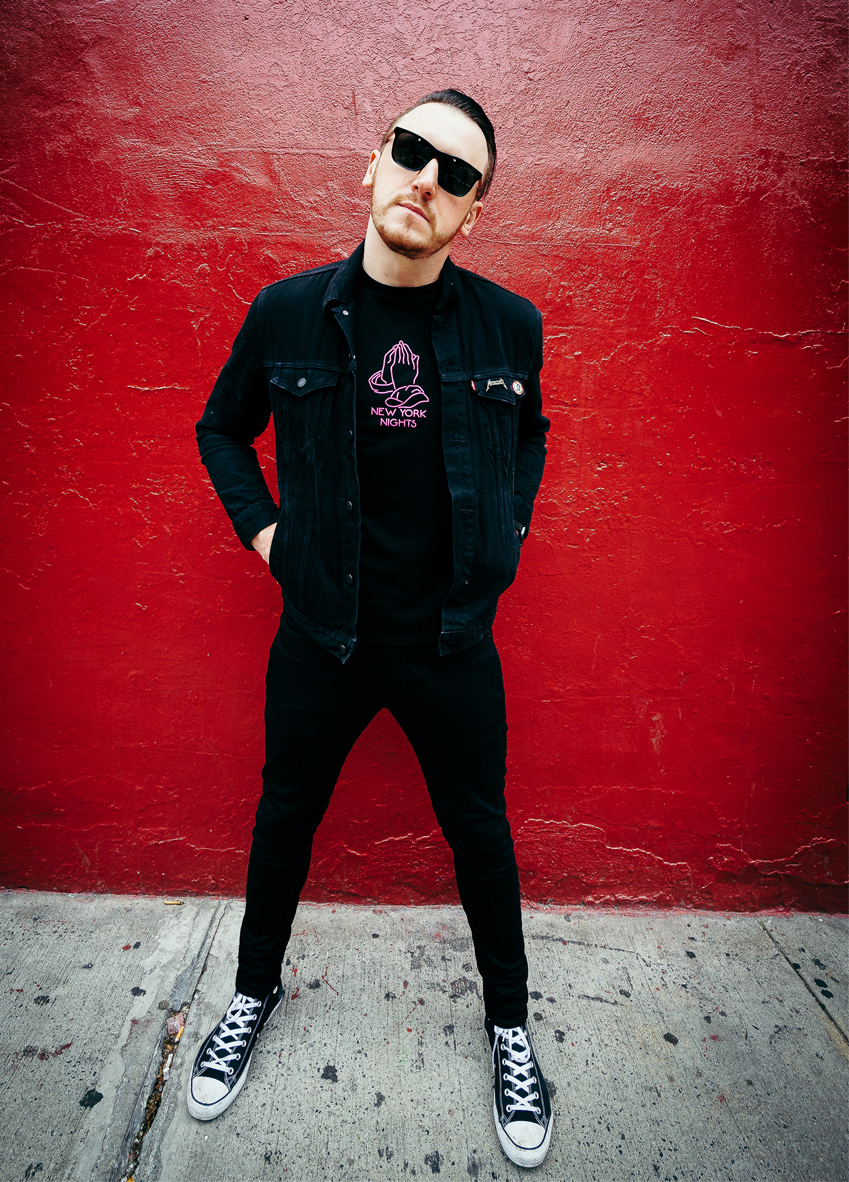 For our newest "Catch a New Wav" Interview series, we sat down with the talented producer and DJ, Modern Machines.
With sets heard around the world, New York based Producer/DJ, Modern Machines has evolved into a powerful force in the house music and club scene.  Charting Top 10 on Beatport, his original tracks released on labels such as Spinnin' and Atlantic Records garner millions of streams and are frequenter performed in his show-stopping sets heard at top venues in the U.S.  Performances include Madison Square Garden with Illenium, Marquee New York, Hakkasan Las Vegas and LIV/E11EVEN Miami.  With official remixes for David Guetta and Nicki Minaj and collaborations with Adventure Club, it's easy to see why industry heavyweights such as Tiesto, The Chainsmokers, Hardwell, Afrojack and more, feature Modern Machines tracks in their radio shows and live sets.
We caught up with Modern Machines to learn a bit more about him.
Q: Who are some of your musical influences?
A: Some of my influences include Daft Punk, Calvin Harris, Skrillex, A Day To Remember, and Tiesto.
Q: What's your favorite part about being a musician?
A: I love having the freedom to just do what I want. I love traveling and meeting people and living a life where I get to play by my own rules and only really do what I want to. I enjoy sharing my music with people and having it resonate with them. This is huge for me because I always feel that music connects people from all walks of life. I love hearing positive feedback from people all around the world and hearing that they enjoy my music.
Q: Who is somebody you always wanted to work with?
A: I would love to work with Tiesto, The Chainsmokers, Calvin Harris, A Day To Remember and Korn.
Q: To date, what's your most memorable music moment?
A: I'd have to say my most memorable moment is being on stage at Madison Square Garden and hearing my song, "Make Damn Sure" with Adventure Club played live to a packed house in my home city.
Q: What does the immediate future hold for you in your artistic career?
A: A bunch of upcoming releases as I'm always putting out new music. There are some live shows coming up, including at Lavo in NYC and Hakkasan in Las Vegas.
Enjoy a recent track from him below and follow him on Instagram for the latest releases and news.
Leave a Reply