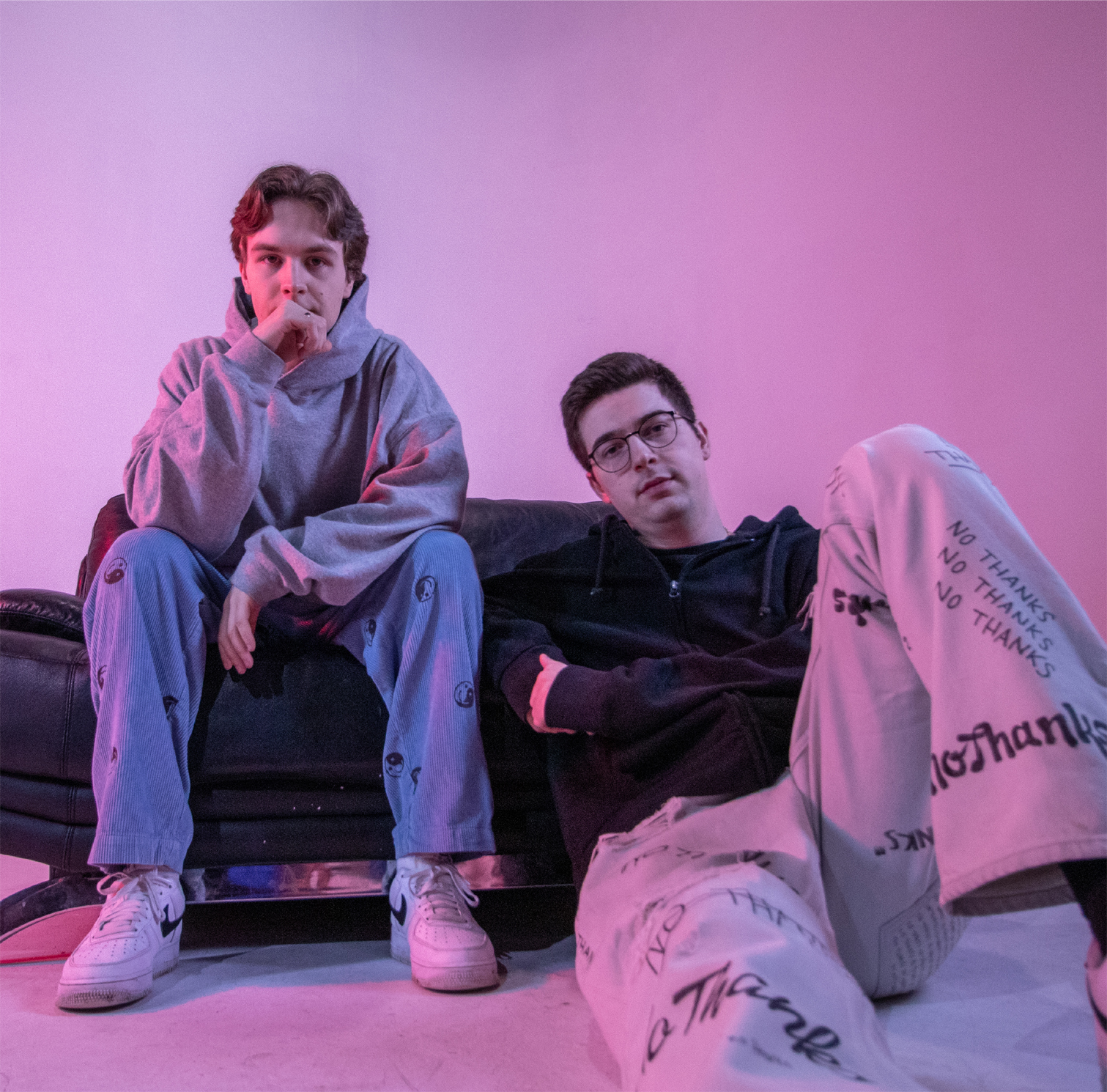 In this installment, we sit with the Producer duo, No Thanks.
No Thanks is a collaborative project between Giuliano Rascan & Dejan Zoric, both hailing from Vancouver Canada. The pair quickly exploded onto the dance music scene after releasing their debut single 'So Hot' back in 2019, which later went on to gain them massive DJ support globally and pushed the Canadian duo into a new light. Since then, they have released music on Insomniac Records, Thrive Music, Tchami's own label Confession Records, Armada Music, and Space Yacht Records, to name a few. No Thanks' distinctive music has picked up millions of streams across streaming platforms and has pushed their tracks onto the forefront of DJ setlists around the world. Fast forward to 2022 and the pair is about to embark on their first international tour, following up their major release "Sober" on Thrive Music featuring vocalist Dirty Radio.
We sit with them to learn more about them.
Q: Tell us a bit about your new song "Sober".
A: 'Sober' is a song that took two years to be what it is today. We recorded the vocals with Dirty Radio in 2020, and immediately the lyrics were stuck on our minds so we knew the instrumental had to live up Farshad's singing. It took a couple different variations, but we're really happy with the way it turned out. 
Q: Who are some of your musical influences?
A: Right now some of our biggest musical influences are Matroda, Marten Horger, and Volac. We feel like they're constantly pushing the boundaries of dance music and propelling the genre forward. Moving the needle forward in house music is something we strive to do, it's why we started No Thanks – to not follow the rules. Those artists do just that.
Q: What's your favorite part about being a musician?
A: It's tough to pinpoint one thing that's the best part about being a musician/artist. What we would say though is that all our best friends, all our best memories, all our favorite trips, craziest nights, highest highs, lowest lows, and most proud moments all came from being involved in music. Most of our closest friends we met through the scene, and most of the traveling we do is because of music. The positives of being a musician seem never endless.
Q: Who is somebody you always wanted to work with?
A: We've always wanted to work with Tiesto or Skrillex. That would just be crazy on another level. We have looked up to them since we were teenagers, and still to this day they are ontop of it and act as an idol to not just us but countless other producers. Having the opportunity to work together would be the coolest thing ever but also really nerve wracking at the same time. It would be a dream come true to work with them!
Q: To date, what's your most memorable music moment?
A: Our most memorable music moment probably has to be playing at Badlands Music Festival in Calgary last summer. Because of everything going on we were locked in the studio for over two years, so when it was time to perform at our first show back all the difficult times and long hours we spent inside working on music seemed so worth it. The energy was so electric, we couldn't sleep for days after the festival. Seeing people react to our music never gets old, so that was definitely one of the best moments of not just our music careers but of our lives too
Q: What does the immediate future hold for you in your artistic career?
A: In the immediate future we're going on our first tour ever. We've both been producing music and DJing for around 10 years, so traveling around North America and performing our music has been a dream of ours for a long time. We're super proud of the new music we have coming too, and we're using the energy from our shows as inspiration for our upcoming singles, EPs, and remixes that we're wrapping up. We can't wait to share everything we've been up to in the studio.
Thanks for joining us and check their latest release "Sober" below.
Leave a Reply