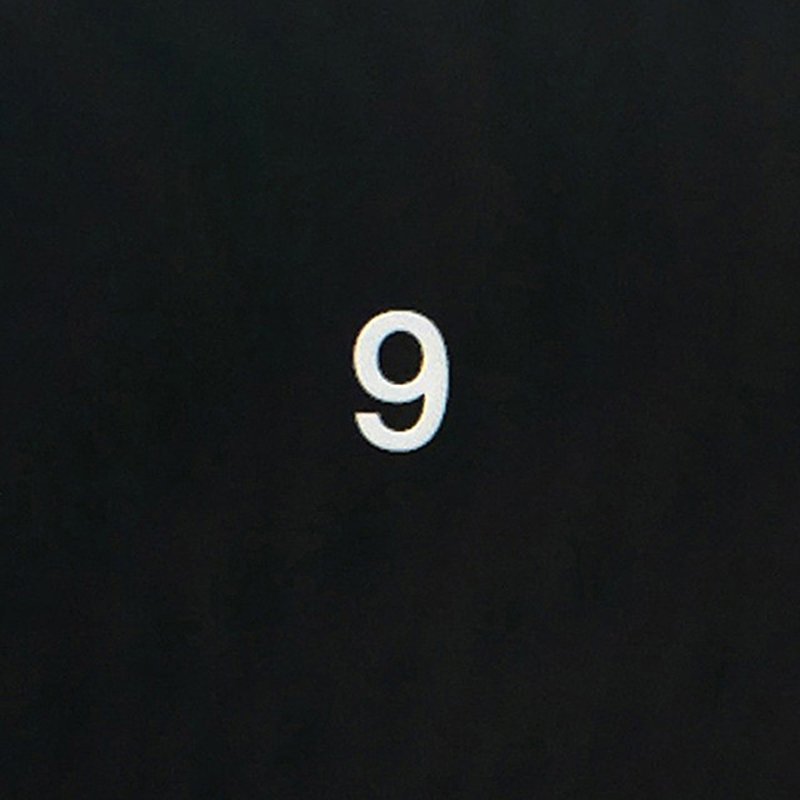 After some time teasing tracks, tweeting featuring artists, and releasing singles, Cashmere Cat has finally released her album, 9 to the public.  The 10 track album features some of today's top artists like The Weeknd, Ariana Grande, Selena Gomez and Ty Dolla $ign to name a few.
Check out my initial thoughts on each track after the Spotify playlist.  If you like the album, you can grab it on iTunes.
 Night Night (Feat. Kehlani)
Focusing on Kehlani's vocals, Cashmere Cat chops and screws the audio to create the intro to the intro, followed by instrumentals focused around symphonic instruments.  The track, which is more instrumental than Kehlani vocals, is melodic with a heavy down beat in sections of the track, the kind of easy listening that you want to open an album.
Europa Pools (Feat. Kacy Hill)
Working with Kacy Hill, the track flows smoothly from the end of Night Night.  Europa Pools becomes much more synth-heavy, as opposed to the previous track, and vocals do not enter until a minute and a half into the track.
9 (After Coachella) [Feat. MØ and SOPHIE]
Being one of the tracks released as a preorder single, I was able to get a few listens in on this track. It , very well, may be my favorite track on 9.  SOPHIE is another artist who I have a lot of appreciation for artistically, and of course MØ is a fantastic vocalist.  The track is an excellent mix of deep house and trippy dubstep.
Wild Love (Feat. The Weeknd and Francis and the Lights)
Featuring one of my favorite R&B artists, The Weeknd, I was looking forward to hearing Wild Love.  I was not impressed with the lyrical aspect of it, but I was happy to hear how Cashmere Cat worked The Weeknd and Francis and the Lights into the track.
Quit (Feat. Ariana Grande)
Ariana Grande has PIPES and knows how to sing.  So if you want a track with a good amount of lyrical involvement, she is an artist to pull up.  It is also a good way for Grande to diversify the instrumental style she has sung over. The rhythm that Cashmere Cat works with is a heavy percussion instrumental, which always catches my interest.
Infinite Stripes (Feat. Ty Dolla $ign)
TD$ always has some interesting lines when he features, and it usually is received pretty well by his fans.  This is the kind of track that could be featured on his album.  Cashmere Cat did a great job here making an R&B/hip-hop until the end where she shows off some incredible sample-mixing skills.
Victoria's Veil
No artist features and straight instrumental.  This is the track that fans look for so they can hear the full capabilities of Cashmere Cat's creative instrumental skills.  The song is quickly growing on me.
Trust Nobody (Feat. Selena Gomez and Tory Lanez)
A pretty fun sing-along track, Tory Lanez and Selena Gomez actually work well with Cashmere's rhythm.
Love Incredible (Feat. Camila Cabello)
I will be honest, I have no idea who Cabello is, but she is singing almost as good as Grande was on Quit, so if you are a fan of that track, you might be a fan o the vocals of this track.  The instrumentals really move the track along, relying on the drums throughout.
Plz Don't Go (Feat. Jhene Aiko)
Closing up the album is the vocal styles of Aiko. Chashmere Cat turns back the tempo and lets Aiko's vocals work along with a soothing rhythm to lead to an outro.
Leave a Reply