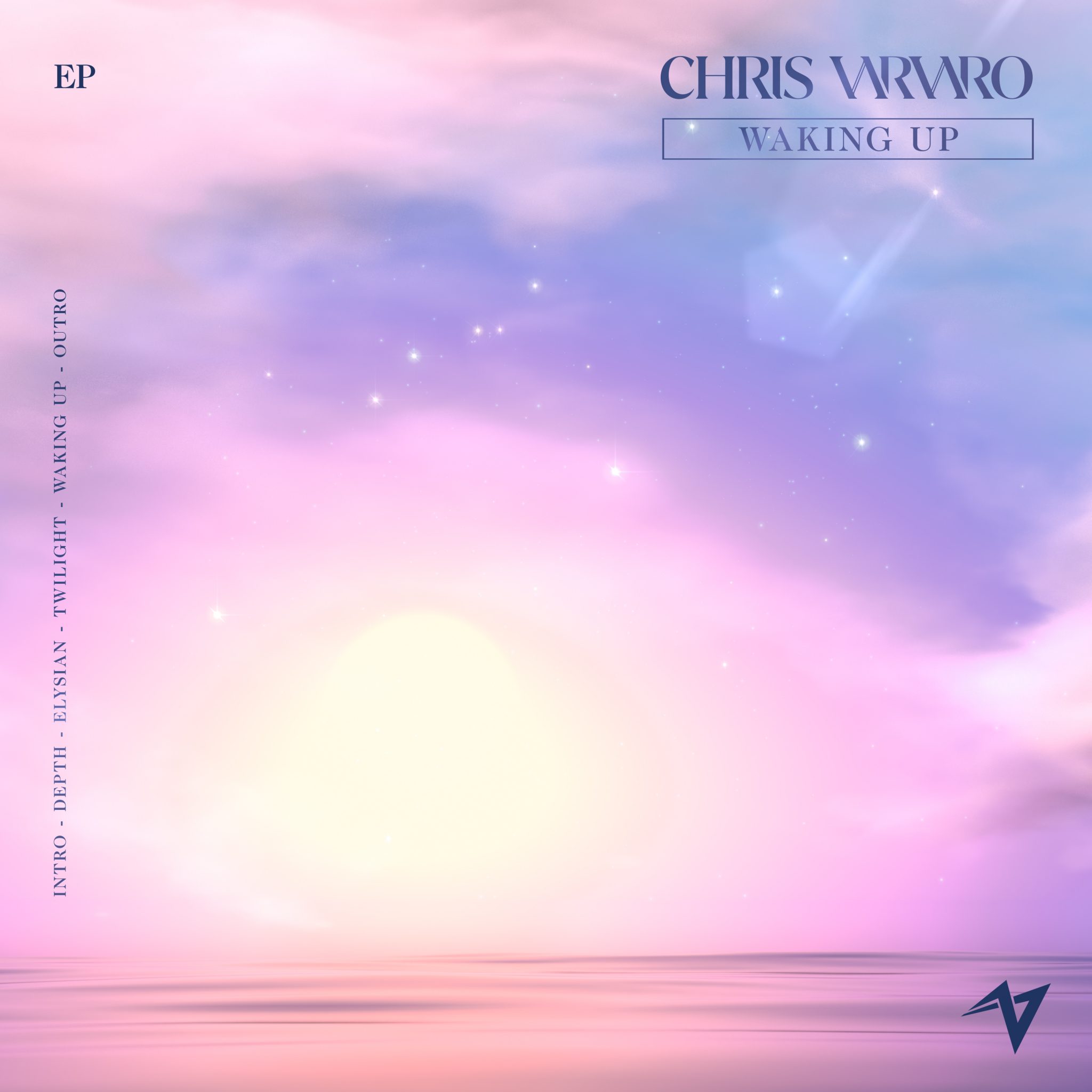 Talented DJ/Producer, Chris Varvaro is back with his new EP, "Waking Up." The new EP is an all-instrumental experience that features four original tracks along with an intro and outro to format a journey that feels connected. Chris Varvaro uses a wide spectrum of sonic themes to breathe to life musical works that incorporate rich samples, vivid beauty, and his signature #pursound all in tandem. 
The intro track eases things into a positive and uplifting soundscape, foreshadowing the range of vibes that are set to come. Next is "Depth," a progressive-house essence that continues the inspiring atmosphere of the single before it. The EP continues with "Elysian," which features soft pads, even softer vocal samples as well as well-placed chirping birds edits lay the foundation for the track. Following this is "Twilight," which helps cement the theme of the EP as it marks the mid-way point. The tune embodies elements sampled from the first two releases before it, yet is juxtaposed with a heavier future house bassline that's thrown right in the midst of the sound. Title track "Waking Up" helps the listener pictures waves washing ashore and another entrance from singing birds add another notch in the belt of the overarching therapy and mental relief theme that all the singles ride on. The outro track eases things to a close with a highly sustained outfit of overlapping lush sounds. Slightly mysterious as it just starts giving an impression of itself, the aura abruptly ends, providing closure to a vibrant EP.
Chris Varvaro told us "'The "Waking Up' EP was created through the lens of wellness and holistic healing. I do not like that it has become "cool" to be sad as I have noticed that this has become a trend in music lately and there is already enough going on in the world. I do not believe that people need more darkness in their lives. I want to communicate the opposite with this EP. I want people to be able to listen to this and find healing, calmness, and zen. I want people to be able to learn about themselves and not be afraid to express their true identities. Throughout the pandemic, I took a lot of time to get to know myself as a person and as an artist.  I took time away from music and focused on myself and my family. I utilized tools such as meditation to learn about myself and keep myself centered. I want people to be able to listen to this EP and feel safe and open to exploring themselves and their minds while also feeling a sense of comfort.  I really hope my listeners have as meaningful of a listening experience as it was a creative experience for me in the studio!"
Enjoy the EP below.
Leave a Reply