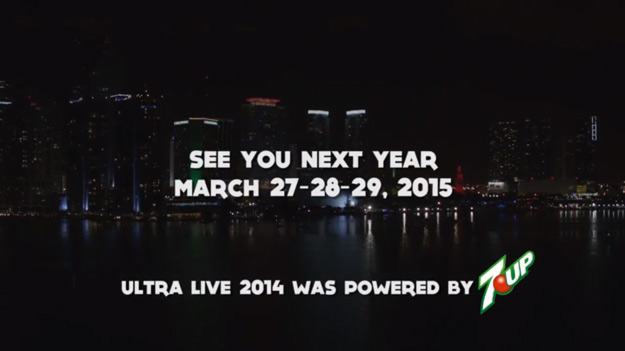 Rumor has it that the city of Miami wants to decline Ultra Music Festival's Bayfront Park permit for 2015. The desire to reject the permit comes after the hospitalization of security guard Erica Mack of the CSC (Contemporary Services Corporation). Mack was trampled on Friday, the first day of the festival, when pedestrians gate-crashed the event. The trespassers were not intended Ultra festival-goers, as they did not hold tickets to the event. Mack is currently at Jackson Memorial Hospital. She suffered from dangerous brain hemorrhaging, but her condition is said to be improving.
Due to this tragedy, Miami Mayor Tomas Regalado was interested in preventing Ultra from returning next year. He feels that since festival organizers should have had better equipped fencing, they shouldn't hold the event again. There is debate over whether Regalado is making a poor decision in banning the festival. The tragedy that occurred, after all, was due to non-Ultra customers, not actual customers or organizers, so some people are suggesting that a warning is more appropriate than a complete ban of the festival as it would be unfair to loyal fans of the festival. Others have mentioned that Regalado is biased against music events taking place in the city, although it is noted that Ultra brought in a whopping revenue of over $80 million in recent years.
Regardless of the events that took place, Ultra Music Festival organizers are striving forward with ambitions for next year's show. As festival-goers exited the Main Stage on Sunday night, the dates for next year's show appeared on the screen. The 17th edition of Ultra Music Festival is expected to take place on March 27, 28, and 29, 2015. It is unknown if Miami will welcome Ultra back, but the festival is probably taking place somewhere in the country on that weekend. In the meantime, it is best to let the Twitter and Facebook drama subside until an actual conclusion is reached. EDM Assassin wishes Mack a full and successful recovery and plans to focus on the positive moments of the festival as well as EDM as a whole during this media blitz of negativity. Remember to love and respect each other!
Leave a Reply