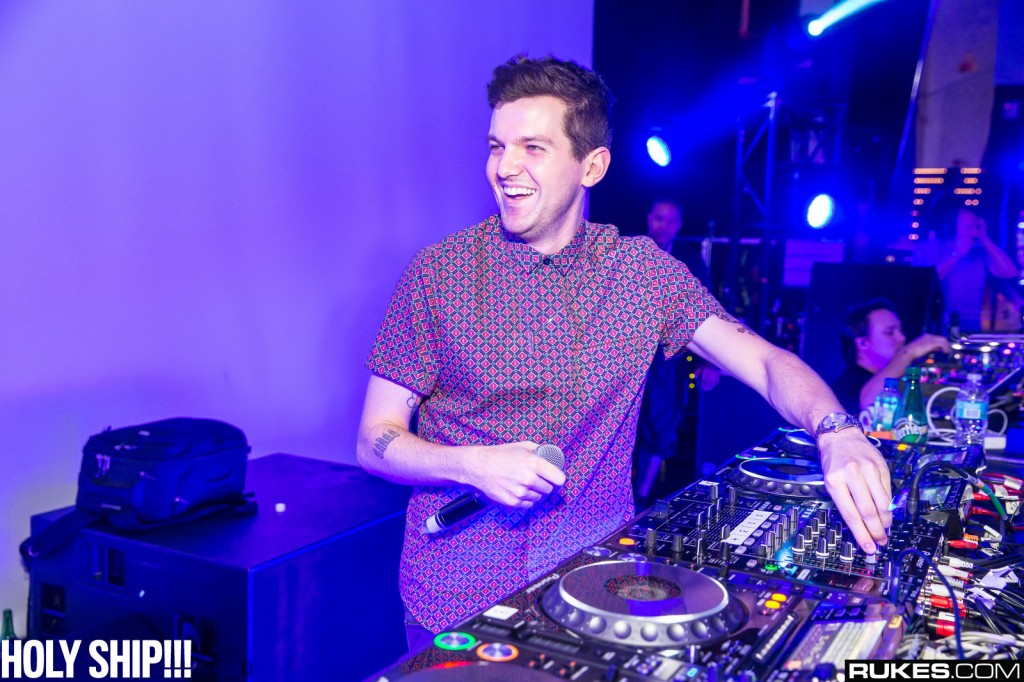 Holy Ship came and sailed away this past weekend and from the videos and photos, it was a complete blast. It was a complete blast for everyone except for Dillon Francis as he was about to perform. As you know, we at EDM Assassin aren't huge fans of Dillon Francis. We prefer DJ Hanzel and DJ RichAsFuck so when bad things go wrong for Dillon, we give some sympathy, but not as much as we would for Hanzel and RichAsFuck. That said, what happened to Dillon was pretty shitty. As he was about to perform, a drunk girl spilled her drink all over his laptop rendering his set useless. Thankfully, Flosstradamus came and salvaged the set. Dillon decides to berate the girl on stage. Check out this video that some fan caught of the action.
I'm surprised he didn't have a flash drive or something with backups of his crates. At least have an extra laptop. Anything…come on Dillon, rookie mistake. DJ Hanzel wouldn't have done it. Good news is that his hard drive didn't perish.
We saved it thx god RT @FrankieAlex_: I hope @DILLONFRANCIS hard drive isn't crashed. Fuck that girl who spilled alcohol on your computer

— Dillon Francis (@DILLONFRANCIS) January 12, 2014
Although, after this incident, DJ RichAsFuck took the opportunity to show off all his Macbooks to show up Dillon Francis.
Photo Credit: Rukes.com
Leave a Reply