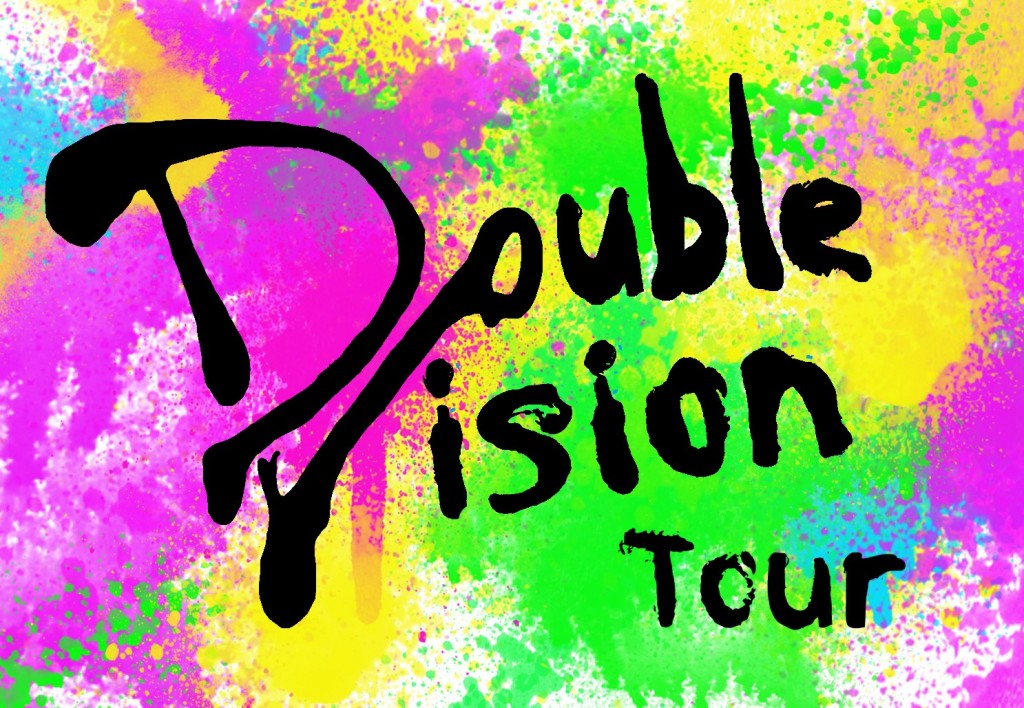 I mentioned last week that I was invited to the Double Vision Tour by JayEfKay as they were stopping at Pittsburgh. I mentioned how excited I was to go to this event because they combined the awesomeness of paint, foam, and black-lights. It took place on Sunday evening at the Altar Bar in Pittsburgh. Despite living somewhat in the area, I was not familiar with it. The venue was a former church now venue. It was pretty awesome. It wasn't a large venue, but very cozy and personal.
We met JayEfKay outside and talked for about an hour. We ended up meeting the producers of the whole tour which was very cool. They were all nice and we got to pick their brain about the whole tour, life on the road, music, venues, cities. We learned that their favorite gig on this tour was the one on 4/20 in Denver. That should explain it all right there. They were enjoying killing it from city to city. We got some awesome shirts from Travis and then headed into the venue for the event. We weren't sure what to expect.
JayEfKay led off the event. The crowd seem abrasive at first, but realized that he was killing it and started going crazy. By the end of the set, everyone was dancing and having a good time. Next came Splitbreed. Unfortunately, due to personal reasons, only two thirds of them were there, but that didn't hold them back. Their energy was crazy and the crowd was going nuts. Not to mention the paint and foam did get people going quite wild. Hyper Crush was the main performers and they put on one helluva show. They played their new stuff, some of their famous old stuff, and everything in between. They didn't hold back. The crowd was going nuts. During their set, I somehow ended up in the Green Room and talked to Splitbreed for quite a bit. Great guys. They are apart of some great tracks with good artists. Truly making a name for themselves.
Editors Note: I want to thank everyone that made this possible. Thanks to JayEfKay for the invite and the killer shirts. Everyone loves them a lot. Thanks to the tour producers for letting us get ahold of the paint guns and spraying the crowd, and thanks to all the artists for being super chill. Check out the video I threw together and the photos I took. Lesson learned: Bring a DSLR and know how to take photos or bring a photographer. That was a rookie mistake on our part.
Leave a Reply