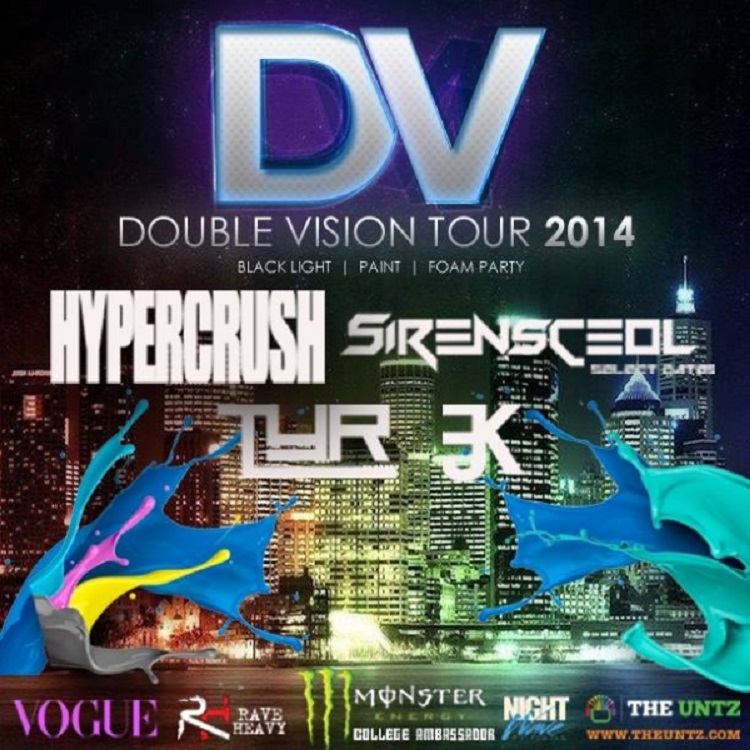 I've been to all types of parties. I can't even name all the themes or types of parties I went to. I know my favorite include blacklights, foam, and paint. Only the Double Vision Tour combines all three of these elements. The Double Vision Tour has been traveling like no tomorrow all around the country. They have featured artists: Hyper Crush, SirensCeol, TYR, Splitbreed, and JayEfKay! This is an incredible time in one night!
I was asked by JayEfKay to come out to tonight's show since I am currently in Pittsburgh. I am excited to say that I will be there. Tonight, Hyper Crush, TYR, and JayEfKay will be crushing it tonight. Unfortunately, SirensCeol and Splitbreed aren't going to be there tonight.
Do me a favor, check out these remixes and bootlegs by JayEfKay right now!
That's his older stuff. He will absolutely kill it tonight. Check out the trailer below and check out the event info if you want to say hi!
Leave a Reply