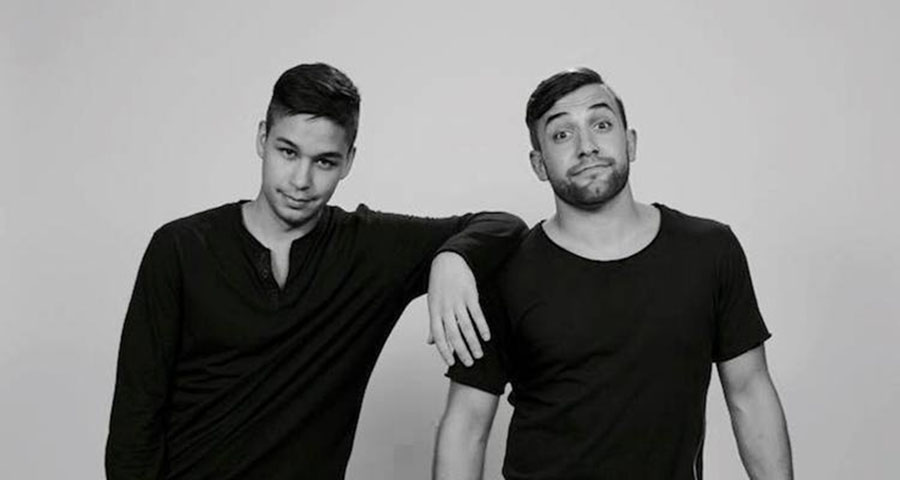 Personally, I had never met any artists until Grant and I attended Snowstorm Winter Music Festival last month in Chicago. I expected some to be stuck up and rude, simply because having so many people run up and beg to have something signed or whatever it may be, would get annoying. Sure, smaller artists were less likely to be this way if that's what made them jerks, but meeting Nick and Austin was a surreal experience. They are, Win & Woo.
We chatted after their set at Snowstorm about everything from DJing frat parties to how they met and changed their name from Dirty Noize to Win & Woo and what that did for them. We've even featured a few of their tracks in other articles, and our hope is to get them on our podcast here soon! Win & Woo are easily some of the nicest and coolest people I've ever met. they were humble and just plain fun to be around. They were quite obviously passionate about making music and all of their answers were dripping with enthusiasm. I hope I get the chance to see them play again soon because they had quite the set to go along with their incredible personalities off stage. It was awesome to see two friends genuinely enjoy the other's company and what they did together. I have a hard time picturing them fighting, ever.
The best part? Well Grant and I didn't have a place to stay in Chicago, Woo offered to have us stay with him so that we weren't sleeping in the airport after the festival was over. How many artists can you say have done that?
Check out the exclusive interview below and stay tuned for news of Win & Woo appearing on the podcast!
Leave a Reply