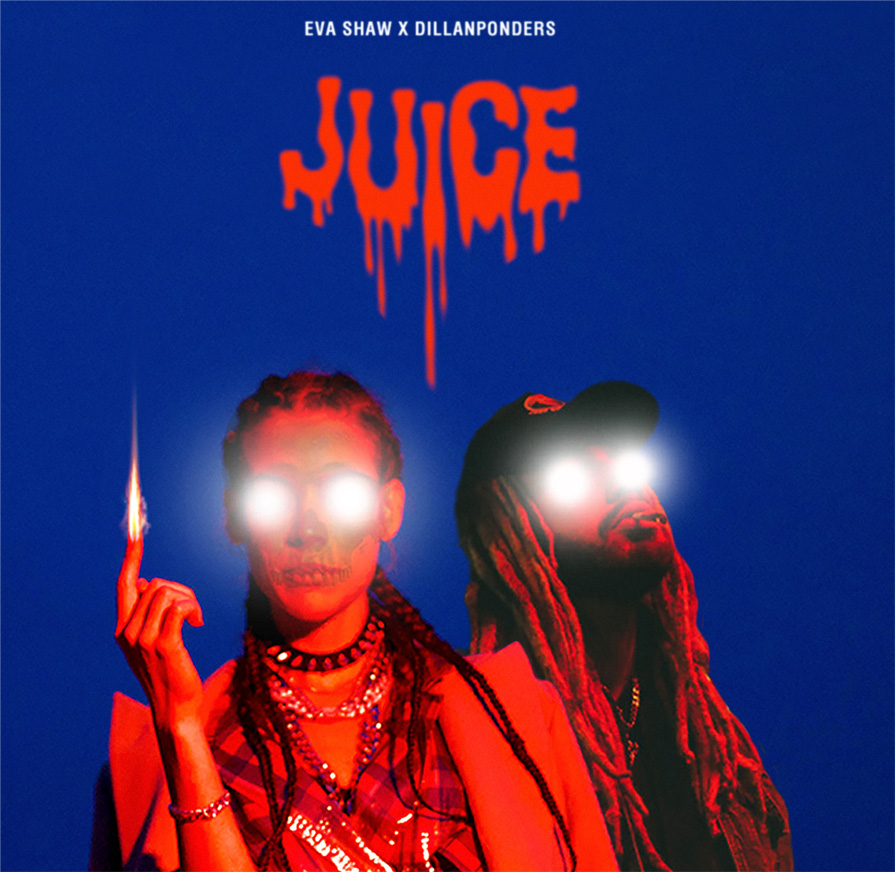 Eva Shaw returns with fellow Toronto artist, Dillanponders for "Juice," via Shaw's imprint Mad Fatti.
The pair create a track that mixes g-house and hip-hop with a mesmerizing melody that leaves a lasting impression on the listener. The single aligns with Eva Shaw's Hype Hop series which features her more g-house sound.
Eva Shaw told us "Over the past year I've been merging G-house beats with my own hip-hop records on my new "Hype-Hop" EP series. Juice is one of those records I call "Hype Hop". I feel this style sits somewhere between EDM and Hip-hop and is more lyric-focused than most G-house tracks. I started off just remixing my own hip-hop records and calling them "Hype Hop Edits" and then I did an original collab with DJ Bijou called "100GANG" feat hitmakerchinx. Juice is another original record with my brother DillanPonders. Dillan and I first met in the studio in Toronto. He rolled up with some liquor and a huge smile and we instantly clicked. We are both weirdos and like experimenting with music and sounds, plus he cracks me up and inspires me every time we connect. During the pandemic, we sent a lot of music back and forth and I had randomly one day started doing dance beats on his bars. This one we both freaked out over and I decided to put it as a main single leading up to my debut album, "SOLO". I normally put my G-house releases on the Hype Hop EPs but I thought it would be dope to show my versatility on this album by mixing up the genres. I am so excited about this record and I think this one will really appeal to both EDM and Hip-Hop fans."
DillanPonders added that "Working with Eva is always a blast, I always trust her direction.  I initially recorded these bars to a completely different beat and she went ahead and turned the song into a massive heater. 'JUICE' as a record is pretty self-explanatory.  Big vibes + Big confidence = Big tunes, its just math."
Enjoy it below.
Leave a Reply