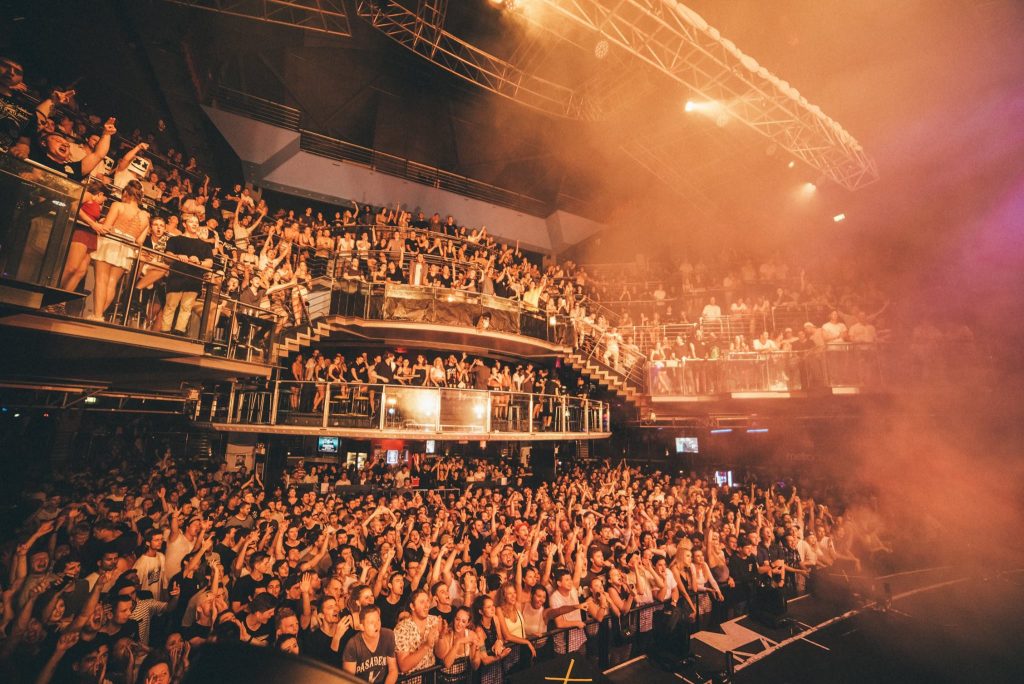 The electronic music scene in Perth, Australia is thriving, and when Origin announced a set of warehouse parties after their mainstay event Origin NYE, everyone was buzzing. Names as large as Diplo, Marshmello, Flux Pavilion and Feed Me don't tend to visit outside of large festivals, and so seeing them in a warehouse setting was a promise of something completely new. The launch party featured the latter three of those four artists, along with Enschway and local talent Twerl, Axen and Hylo. It was going to be large, until a major last minute change.
The warehouse that the event was going to be held in did not meet the expectations of Origin (and the local council). Luckily, they managed to secure the largest nightclub in town at which to have the event. Metro City. As much as the warehouse was enticing, the most people seemed to recognise that there were out of control factors at hand anyway, and that they were going to the event for the artists anyway. All was well, and what could have led to the event being cancelled was instead a minor hiccup that was forgotten as soon as the event began.
I arrived to the nightclub to find a rather long line, which is to be expected for an event at a venue of this capacity. Security did their jobs swiftly and accurately: as soon as we joined the line we were joined by someone mouthing off about how security kicked him out for smoking inside against the rules. Good. Within 5 minutes we were inside with minimal fuss. I have been to Metro City before, however I was the only one of the group that had. The rest loved the venue: multiple levels within the club, different rooms to party in, the outside rooftop area and especially the balconies overlooking the stage. Bars aplenty, fun aplenty.
We arrived halfway through Twerl's set, and the venue was already brimming with people at the time. We headed straight for the main dance floor to hear the duo play Hybrid Trap with a bit of Future Bass. The mixing was great and the crowd were loving it. Enschway was up next, bringing another level of energy to the stage. All that could be seen was his blonde hair constantly flinging back and forth as he headbanged to his own music, although the camo jacket that he was wearing contributed to that as well. His set was more Future Bass oriented, although like Twerl also dabbled in Hybrid Trap and a little bit of Glitch Hop. It was very enjoyable.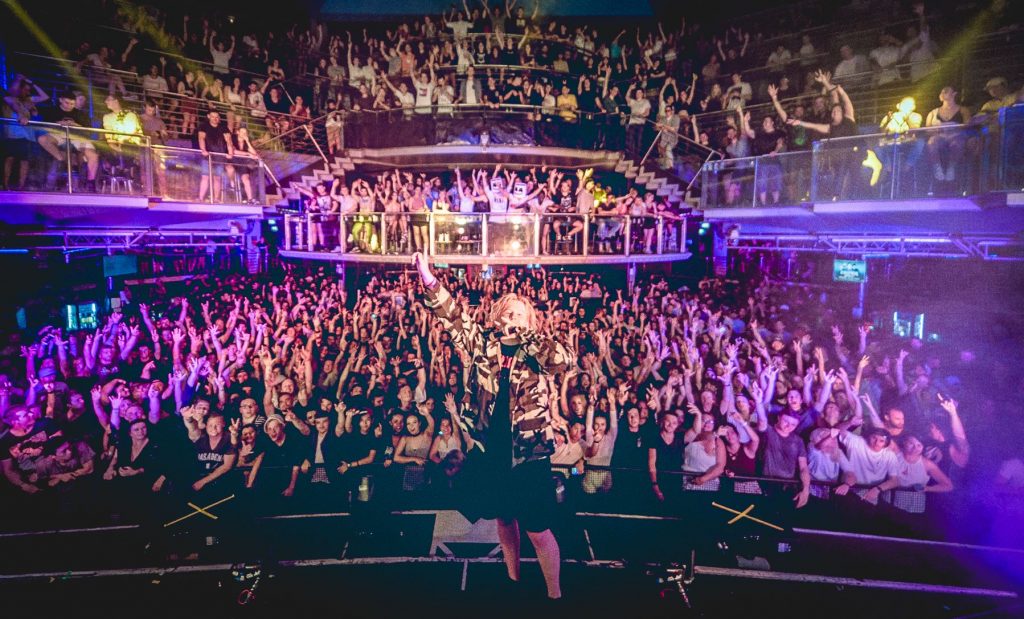 Near the end of Enschway's set we decided to go and get drinks, which ended up being the only disappointment of the night. We waited at least 20 minutes for service, which was the latter third of Enschway's set. That being said, it's entirely possible that the short notice of the event might have resulted in a staff shortage, which was nobody's fault. That's just how it panned out. Oh well.
We got to a balcony just in time for Feed Me, and as a massive fan I was beyond excited to see what he had in store for us. He mostly played his own music, all the way from one of his first releases as Feed Me (The Spell) through to recent releases like Stay Focused and Red Clouds (Serious Ting). And IDs. Oh boy, the IDs. Get excited for his next EP everyone, it's going to be wild.
Those weren't his only antics though, shooting this picture backstage of Flux Pavilion wearing Marshmello's helmet, and Dotcom himself in the process. Needless to say, it caused a bit of hype online.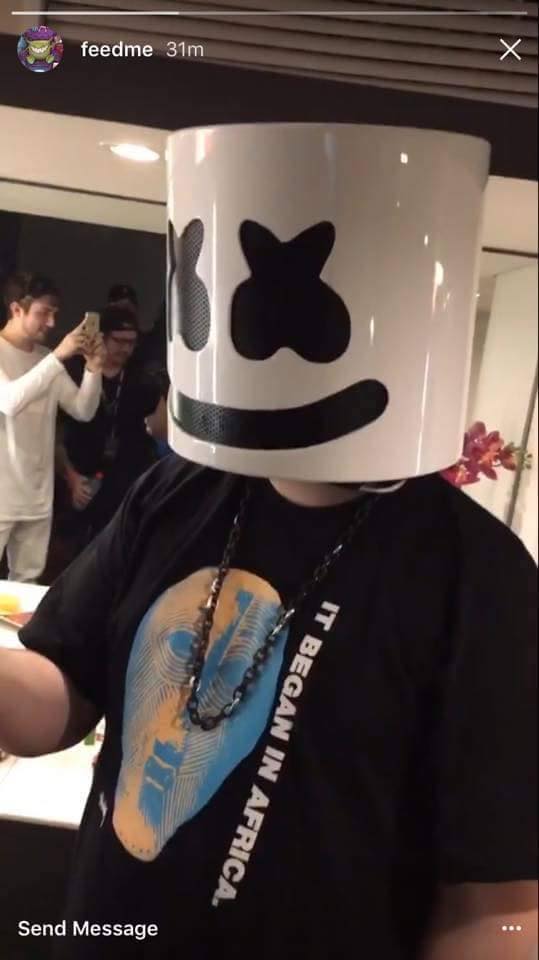 The man under the helmet (Flux Pavilion that is) was on next, and took Feed Me's game up a notch or ten. Renowned for his hardcore brand of Dubstep worldwide, Flux Pavilion did not hold back. He wasted no time getting from Cannonball to Bass Cannon, I Can't Stop, I Still Can't Stop and later on in the set the Ekali remix. All of his more popular songs got a spin, not to mention a few other large tunes out there. Joyryde, Moksi, and more. It was serious fun, and a few mosh pits opened up too, the only time in the night. I'll definitely be seeing him next time he comes back down under.
The headliner and final act of the night was up next, and even though the crowd didn't know about the internet uproar that was occurring at the time, they were creating their own as they waited for him to come onstage. When he played his first song, the hype was unreal. Confetti, CO2, strobes, you name it, they pulled out all the stops for Marshmello. But even that wasn't enough. A few songs in, he brought out none other than Martin Garrix himself. No one expected that, but everyone loved it.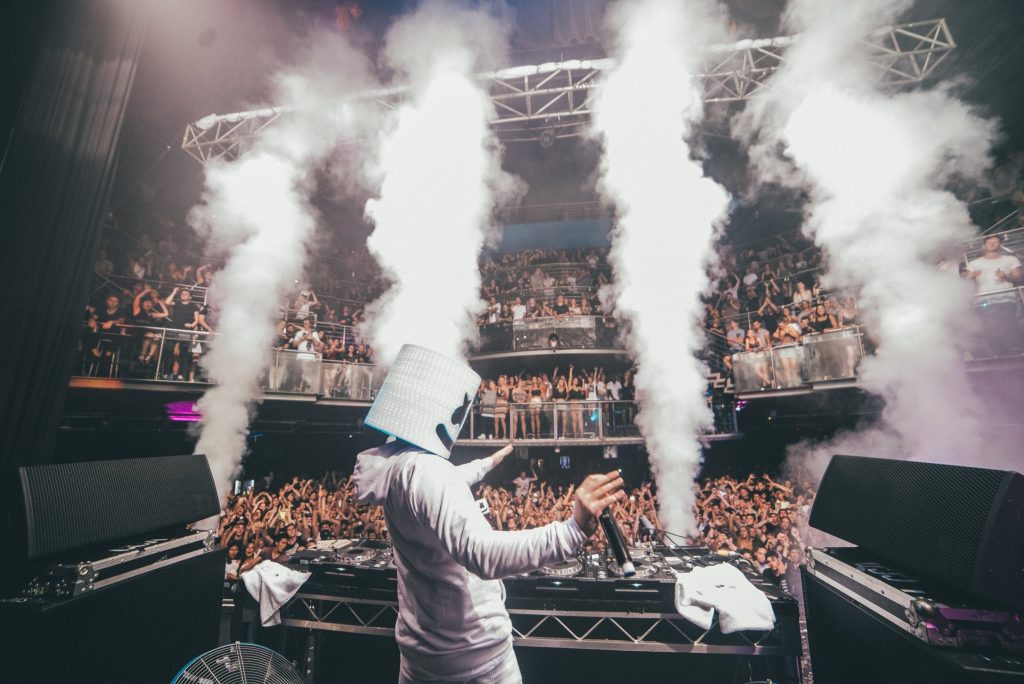 Even though the venue change may have thrown a few people off initially, the first The Compound event went down an absolute treat. The venue was awesome, the production was amazing, the artists were a treat and the night was a heap of fun. The next event with Diplo, Post Malone, Anna Lunoe and Nina Las Vegas is only a few weeks away and the hype is sure to grow even more, and this venture is very deserving of that. Here's hoping that the warehouse does become available eventually, and that the remainder of the events are successes too.
Night well spent.
You can like The Compound on Facebook for updates on future events.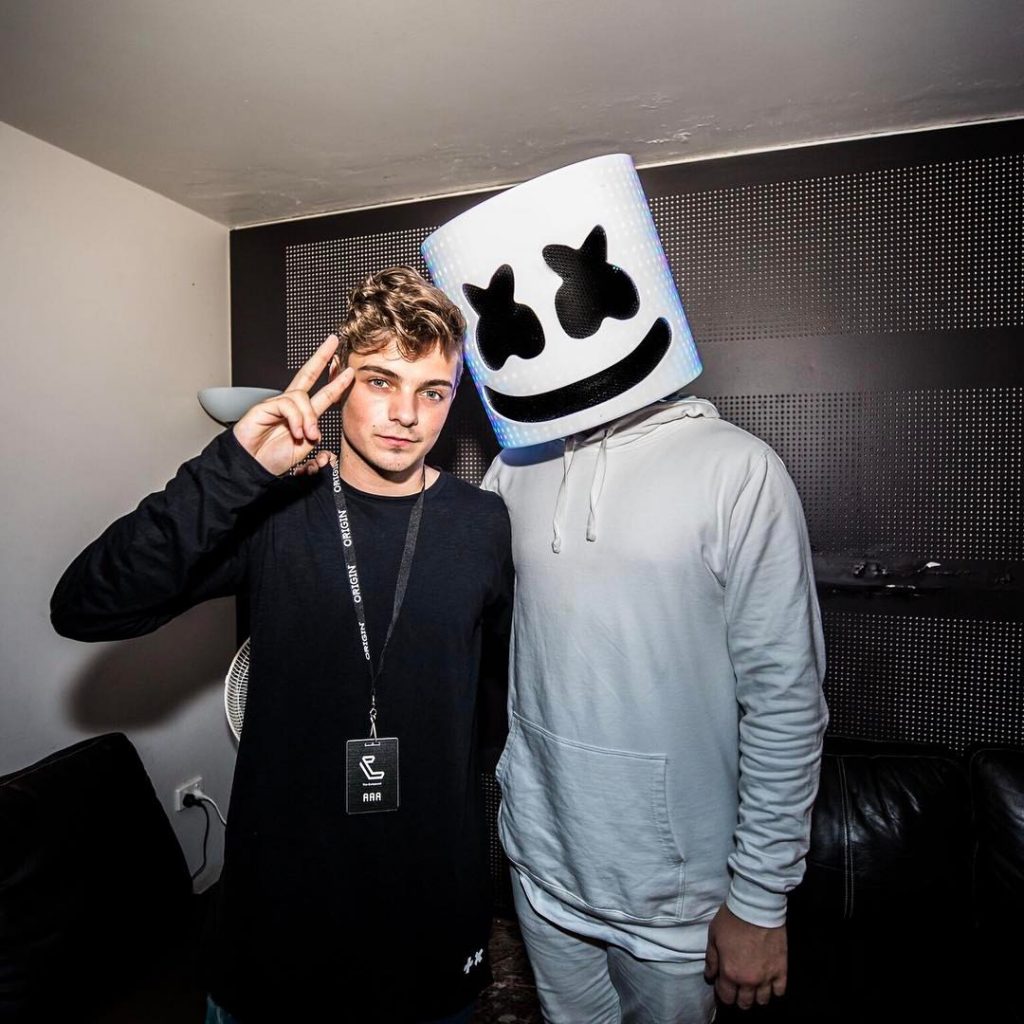 Leave a Reply