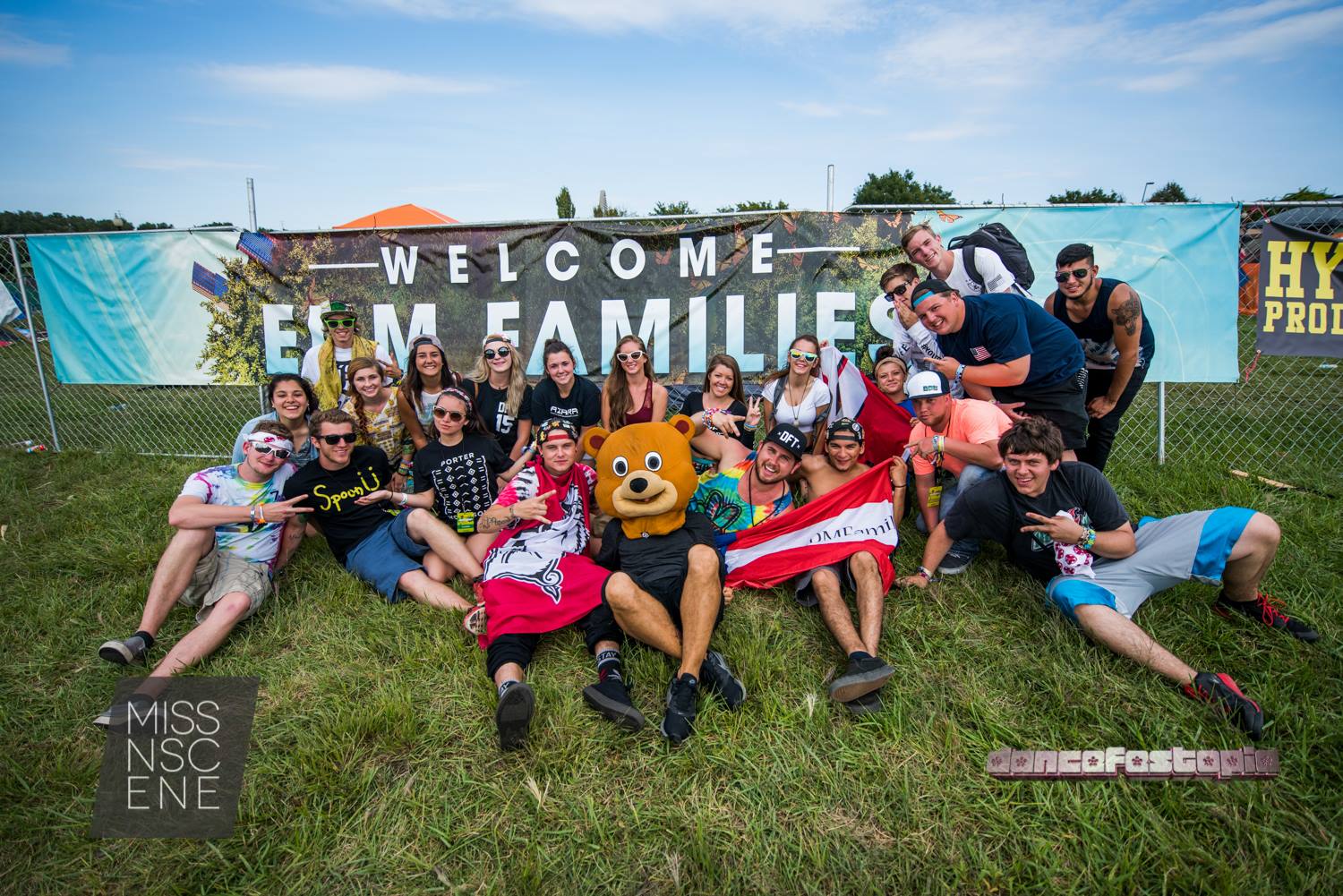 Photo Credit: Jenna
Dancefestopia 2015. A few months in the making and it was easily one of the most fun festivals all year. In case you have somehow missed the memo, Grant and I have been working with a sister site to EDM Assassin, The EDM Families, to bring together the individual edm fam accounts from twitter. The goal was to squad up at Dancefestopia as it would be the first time that many of us had ever met, despite being so close, talking daily.
Preparations were made and ultimately there were about 20 of us to make the trip to Kansas City, Missouri for the much anticipated DFT. I brought along my girlfriend Ruby and all of the necessities for camping as we would all (almost) be camping together in our own tent city. To the festival we went!
Heavy rains had battered Kansas City and the surrounding areas the night before the festival opened for campers, I was very surprised to find that when we made it to our camp spot set out by Kansas EDM Fam, the weeds were dry and the ground was not soggy and gross. Either way, I set about putting up our tent as we were the first to arrive. It was early Friday but already we could hear music playing from one of the three stages as campers trickled in to both GA and VIP. Main stage had music that started at 5:30 and Ruby and I roamed the campgrounds looking at food options and all of the vendors beforehand. We even checked out the stages to find that the main stage was smaller, but the tent stage and dome stage almost blended together. Had it not been for the canvas covering, the music would have all bled together in that area, making it pointless. (More on that later)
As more families arrived and tents were set up around us, the feeling that we were finally home set in. Smiling faces were all around as we helped set up other tents, shook hands and gave hugs, and shared a beer or two in celebration of a great weekend. For most sets during the entire weekend, you could always find a fam or two or more that were together on the right side of the stage near the back. This made things super easy when looking for people. The layout of DFT wasn't confusing at all and you didn't have to walk too far to get from the main stage back to the campsites or either of the other stages.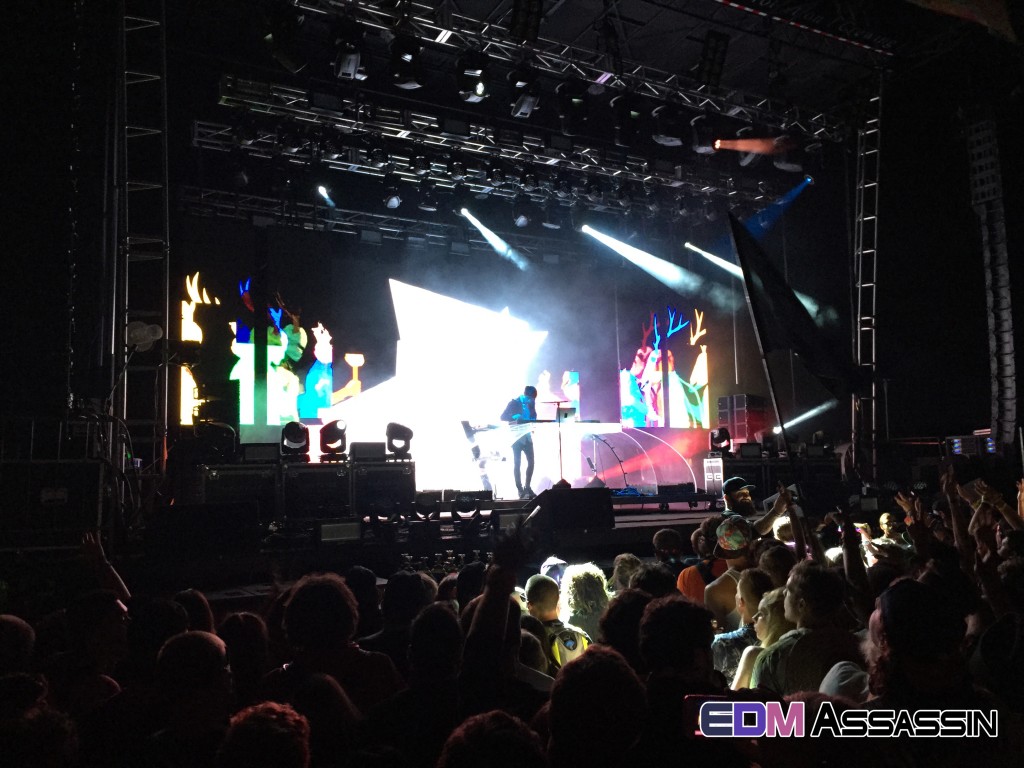 The first night headed towards darkness as we all prepared for a heavy Datsik set that would rattle our ears and push the sound system to its limits. Even back at camp for the beginning of his set, you could clearly hear what was playing and if you laid down in the tent, you could absolutely feel the bass trembling through the earth. I'm not exactly sure how either of the other stages kept up music as Datsik tore DFT apart with a heavy set that everyone raged to. Later that night we witnessed the king of bounce with Aussie native Will Sparks on the decks, getting a dwindling crowd off their feet, bouncing to his signature style of Melbourne bounce. It was a fantastic set and the energy that Will put into the crowd, was shown right back as the crowd couldn't get enough. Heading back to camp that night you could feel the draft off the river, it was going to be a cold one and sure enough, blankets and sweats were had by all as we woke up to the tent being wet with condensation from the night before. It was awesome to see tons of people out for Will Sparks' set in their pajamas with blankets wrapped around themselves, ready to go as hard as anyone else.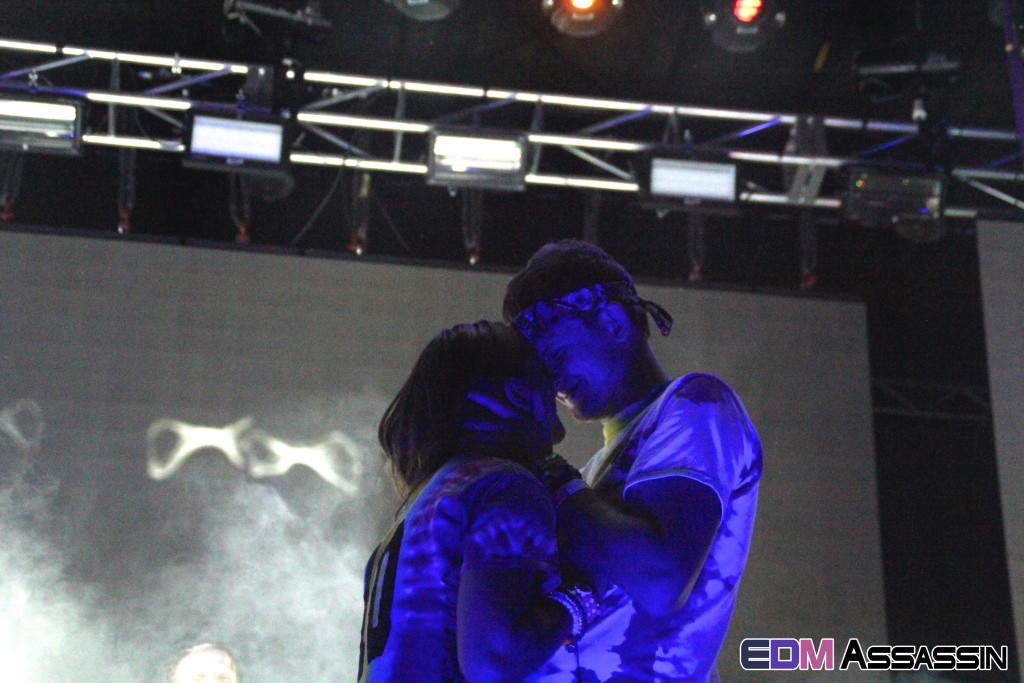 Photo Credit: Andrew Carey
Saturday was set to be one for the books. Not only did Lookas ask to meet all of The EDM Families and do a group photo (below) but a special surprise awaited our friend from Las Vegas EDM Fam as he prepared to ask one of the biggest questions of his life. It was all set for after EDX's set and we couldn't wait to be apart of it. First, music had been playing at one of the stages, we couldn't tell which, from about 10 am onward. The flyers for DFT all stated 24/7 music and they were definitely accurate. Illenium (A CO native) was up first and his blend of progressive house and a little electro and dubstep made for an awesome beginning to the day. Kannibalen artist Apashe was up next and his festival trap hit the spot as elbows were flying every where! As the magical moment came closer, everyone was trembling with anticipation and when they went backstage for a fake tour, we all gathered up front to watch our friend propose. Luckily for everyone, she said yes and many cheers rang out for the happy couple. I was able to interview EDX right after his set and ask him about the announcement. You can check out the interview right here! The rest of the night seemed to be devoted to Bassnectar as his fans finally had a reason to stand up in the front row and cheer. Being near the sound board we heard many people yelling to turn the music up, and a few shouts of people telling those holding totems to get the F*** out of the way.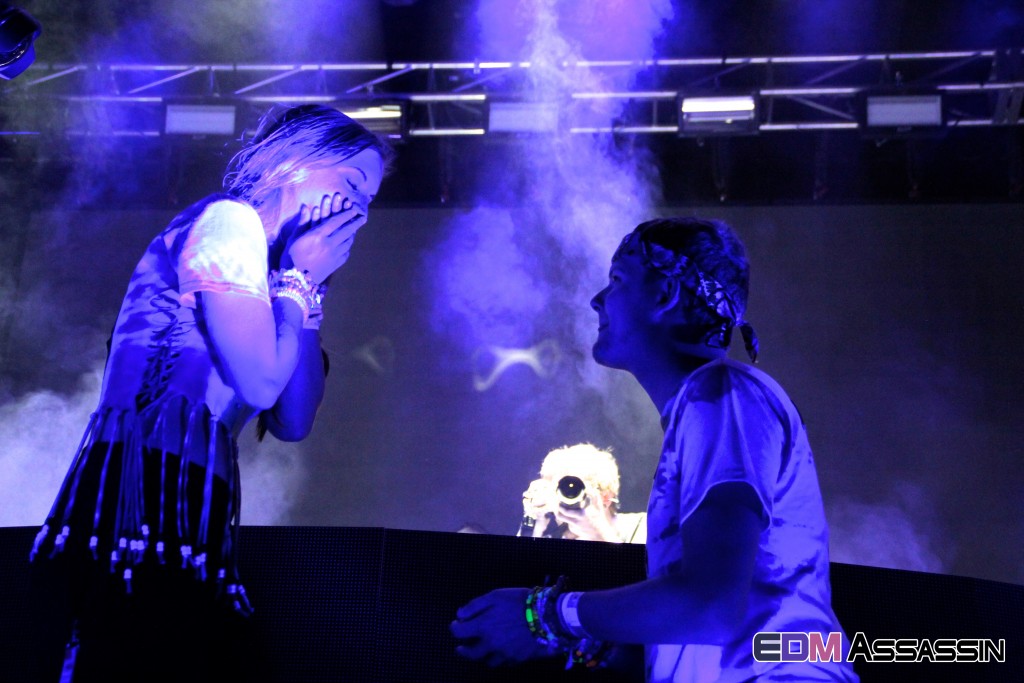 Photo Credit: Andrew Carey
I'd like to take second to say that while Bassnectar's music is great and I always enjoy seeing him, his fans are some of the rudest and snobby people. Not all, but there are many people who would call out death threats if you so much as mentioned that you didn't like Bassnectar. It made the vibe of his set seem off and there were an incredible amount of dirty looks being thrown around. There is absolutely no reason for fans to show up 12 hours early for an artist and then proceed to sit in the front row for everyone else's set. It is incredibly rude to not only the artists playing before, but other fans who wanted the chance to be close and see their favorite DJ play.
The rest of Saturday night played out interestingly as we went to The Untz stage to see the Kannibalen Records Takeover. With a way-too-drunk Snails, Apashe, Black Tiger Sex Machine, a surprise appearance by Bear Grillz, and MC Lookas, it was one interesting "set". Snails played whatever he wanted and it was great fun to see them all take turns on the decks mixing in their own tracks and some crowd favorites. While it didn't always go smoothly, I think the fans and myself for sure, appreciated that the artists were themselves and didn't feel the need to be perfect or have the perfect set for a main stage crowd. It was intimate, hot, foggy, and the ground was muddy, but all of us, some wrapped in blankets, enjoyed the late night festivities thanks to Kannibalen Records.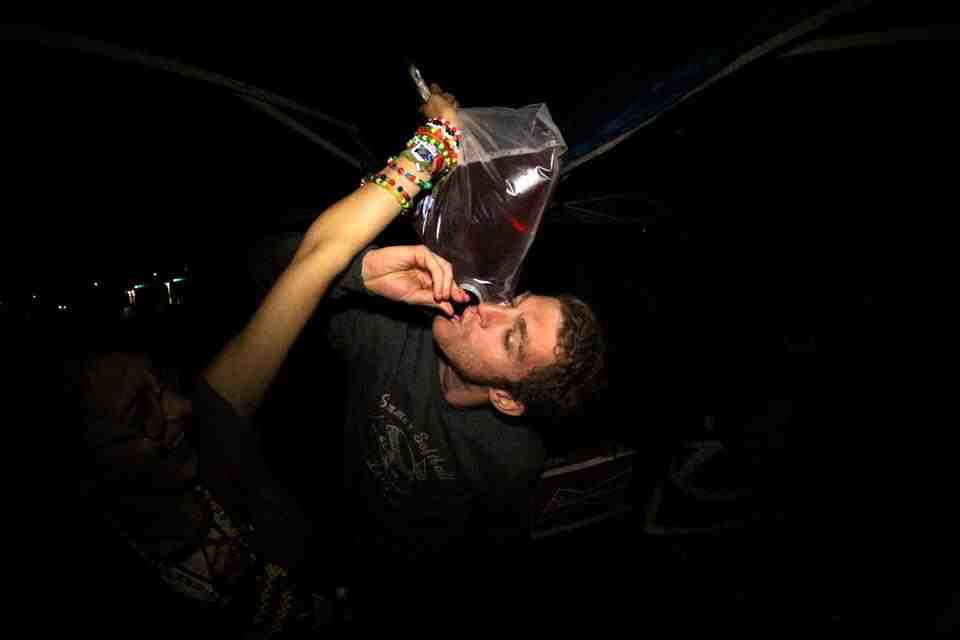 Photo Credit: Andrew Carey
With the dawn of Sunday morning, I was most excited for Porter Robinson and my interview with TyDi. To start things off though, Bass Physics played and after seeing them live at Euphoria, and meeting them the night before after Bassnectar, I couldn't wait for their set. My favorite remix of theirs is of Cage The Elephant's track "Ain't No Rest For The Wicked". It just gets me every time. From then on it was a waiting game as Porter was set to start at 10:15. This being a live set, it was emotionally charged and being able to see Porter live again with my girlfriend was a dream come true. You can check out the few pictures she took sitting on my shoulders.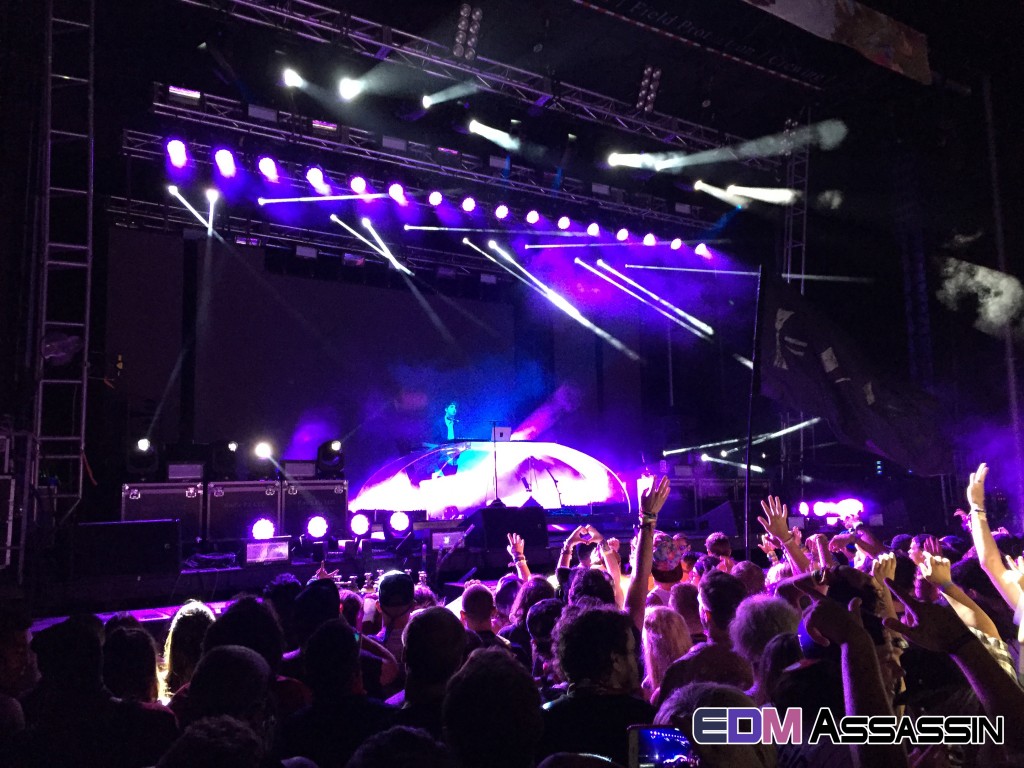 The crowd was wonderful and as always, Porter was… well, Porter. It seemed to take forever after that to get to TyDi and while my interview was before his set, he had a pretty funny story to tell. You can listen to the story in the interview right here! After the interview I went out and listened as he played some tracks from Redefined, a new track from his next album, and a few of Wish I Was, his recently revealed alias. He also mentioned how there were signs on the decks, letting artists know they were not in Kansas, and that they were in fact in Missouri. Even though TyDi pronounced it "misery"!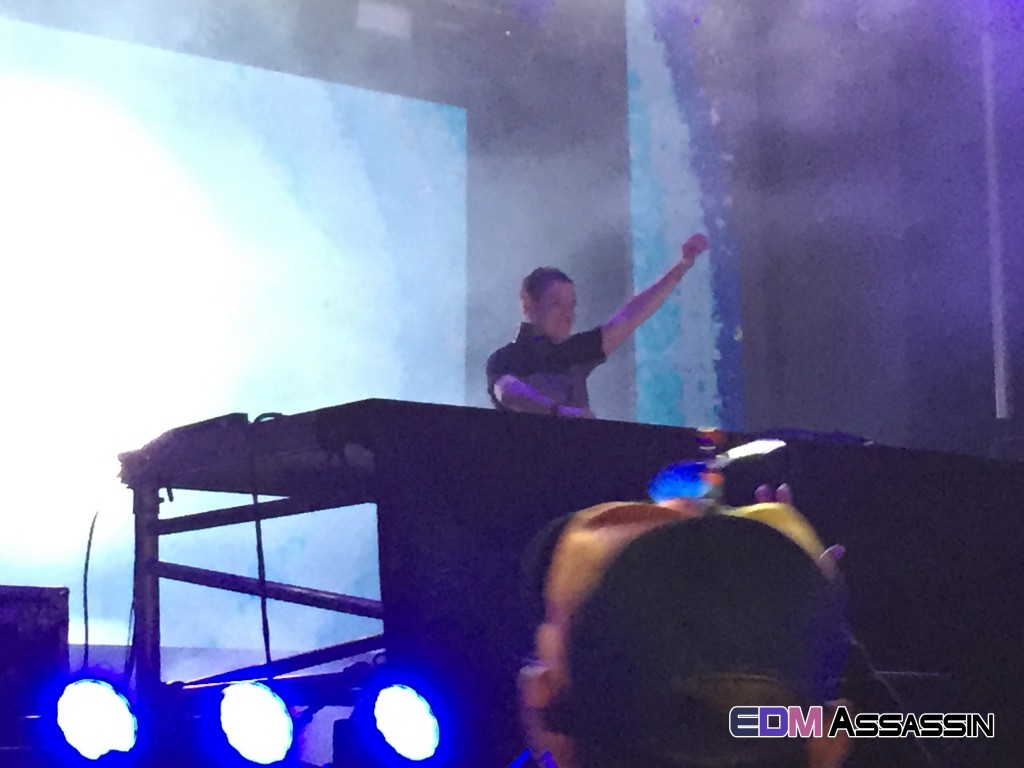 The entire experience was one to behold. From getting our fam together and spending the weekend around 20 of the greatest people I've met, to those intimate moments during Porter where it was just my girlfriend and I. I have never felt so friendly to so many people, so quickly as I did with everyone from The EDM Families that made it out to Dancefestopia. The music was varied throughout each day and night and throughout the stages. It was fun to wander camp and talk to people that came from around the country. It was one of those festivals you hated to see end. Packing up the tent in the dark while some people slept and others had already left town, it was hard. Dancefestopia was easily one of my favorite festivals this year and it was definitely the people I met and was around all weekend that made the difference. Thank you to Dancefestopia for showing us a wonderful time, thanks to Jenna for the family photo at the top, and thanks to Andrew for the awesome shot of me slapping the bag and of the proposal. The biggest thanks to the friends and strangers that we met during the course of the weekend, you were all amazing and this weekend wouldn't have been the same without you all. I love you!
Leave a Reply