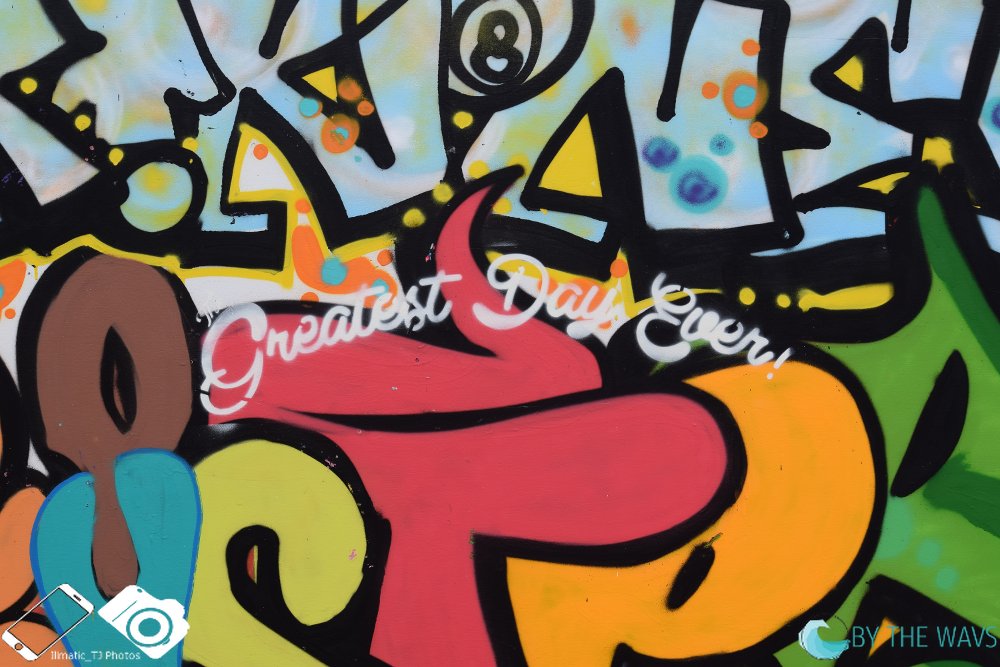 This past Saturday and Sunday, I went to the southern part of The Bronx in order to see hip-hop, R&B and dance artists perform amongst carnival rides and amazing carnival food on the side of the East River. Below you can get positives, negatives, and interesting parts of the festival.
With the variety of artists performing as well as the offering of food, drinks and carnival rides #BrunchBounce offered one of the best weekends I have had around my home town.  You HAVE GOT to attend the festival.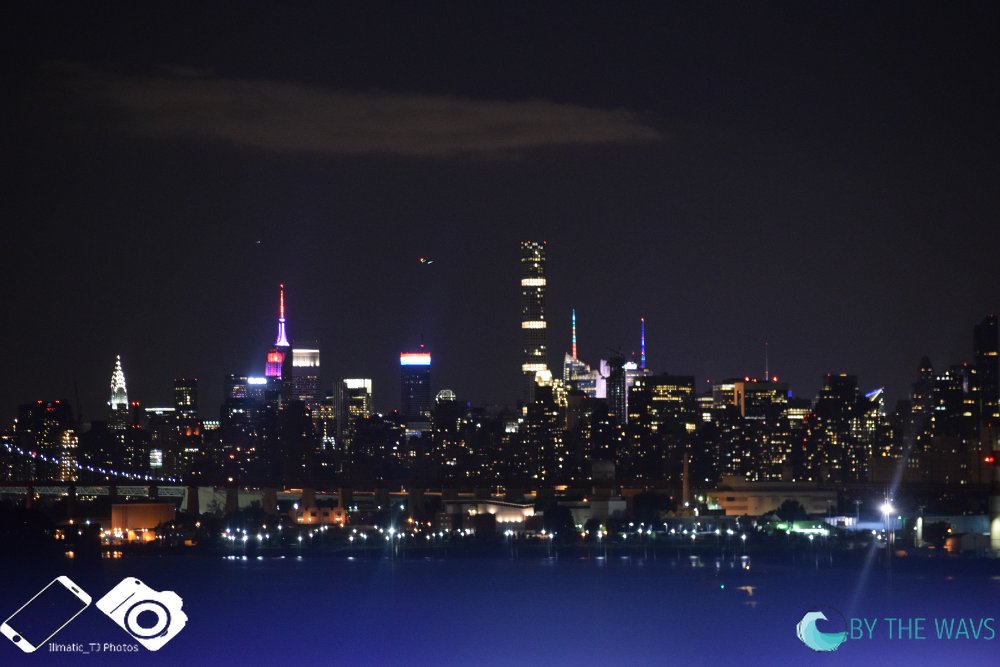 The Bronx is a great location for a festival like this because it is so easily accessible.  From "Upstate New York", it was an easy drive down through The Bronx, and no tolls had to be paid.  From the other boroughs the subway dropped attendees off about three or four blocks off, something that is pretty uncommon for festivals.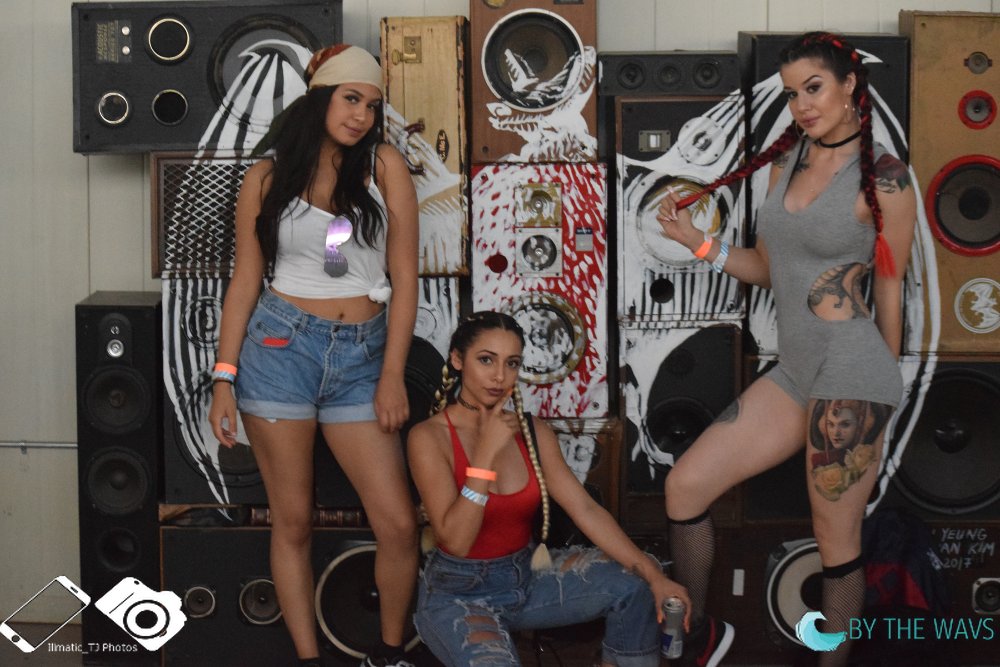 The doors opened well before the first artists.  Having the doors set to open at 2:00pm  and artists going on just after 4:00pm gave people time to show up, look around and rides and food options and then go inside to find a cool place to hangout throughout the night.  With rides and food outside, and the stage inside of a warehouse, there was never a problem of confusing lines or concerns about spending too much time in the sun.
SATURDAY
Saturday afternoon started off with the duo, Tropkillaz.  Opening with heavy bass and fast rhythms was the way to get people moving.  From the moment that they came on stage, there was a dedicated fanbase at the front of the stage.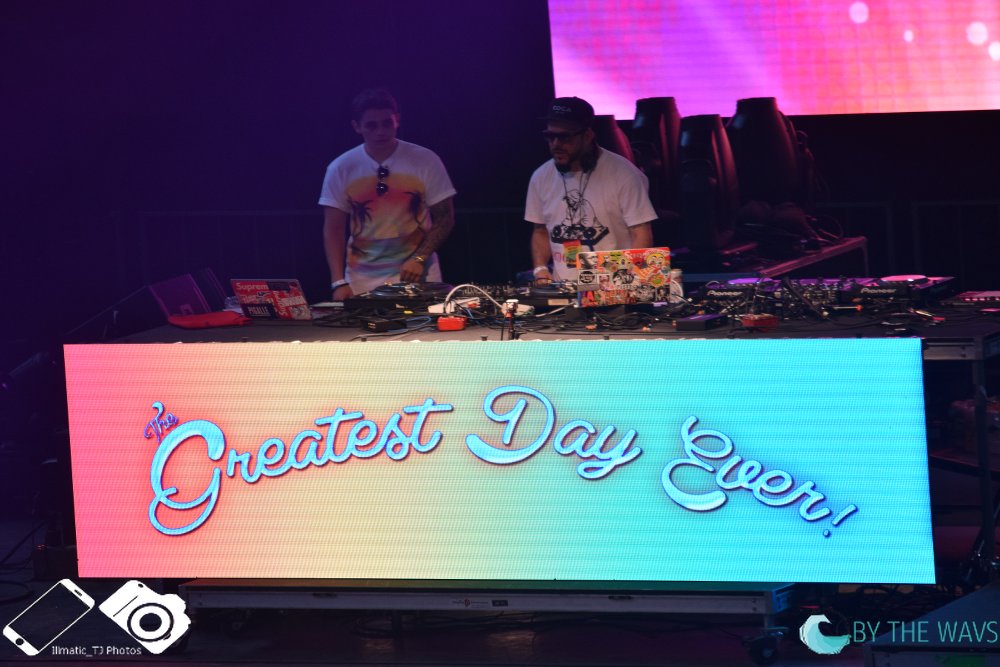 After Tropkillaz finished up doing their thing, and got people armed up for the weekend, there was a bit of a lull as it took a while for the next act to come up.  Rappers Westside Gunn and Conway the Machine came on to each take turns performing their own songs and tracks that they have collaborated on. During this set, I decided to ride some rides because it was difficult to hear the lyrics over the instrumentals.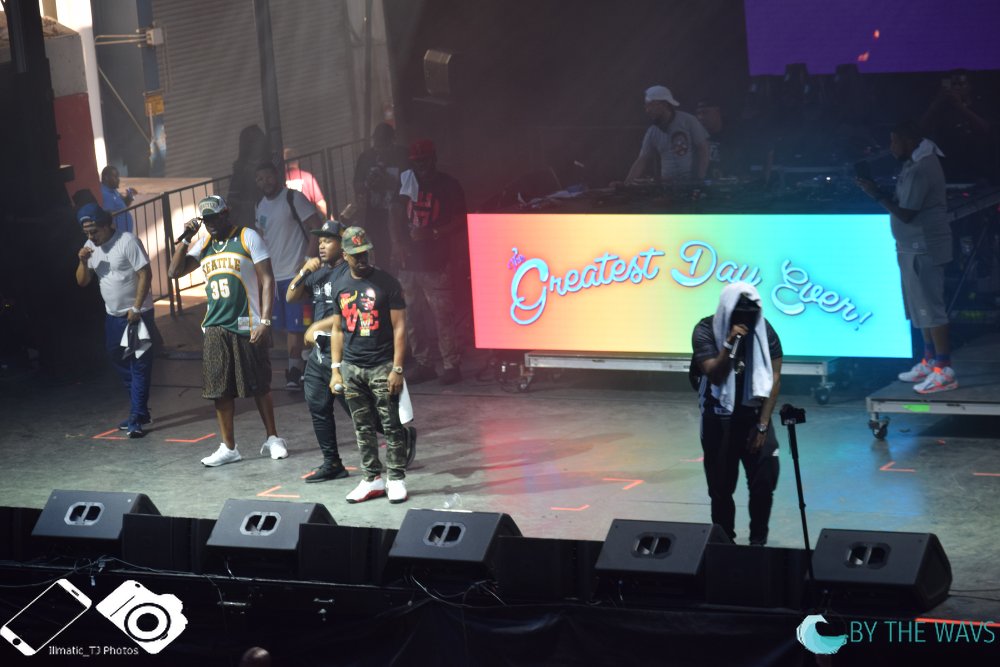 Shortly after them, though, THEY. came up to perform.  I only knew of THEY. because of tracks Lido has produced (1 2) but I was not disappointed in their style of R&B/Hip-Hop.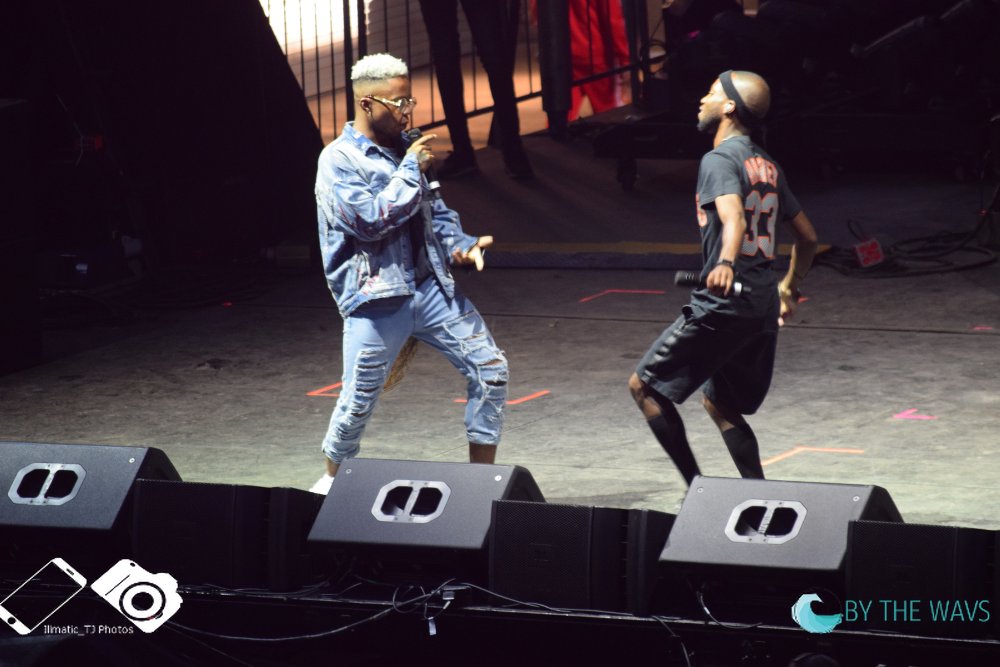 After the duo took turns leading the crowds in the performance, the next act to be pushed through was DJ ESCO.  This producer is known for producing for rappers like Future.  He was getting the crowd going, hyping up every track that was being played.  Personally, I was hoping some New York based artists would come out, but you can only hope for so much.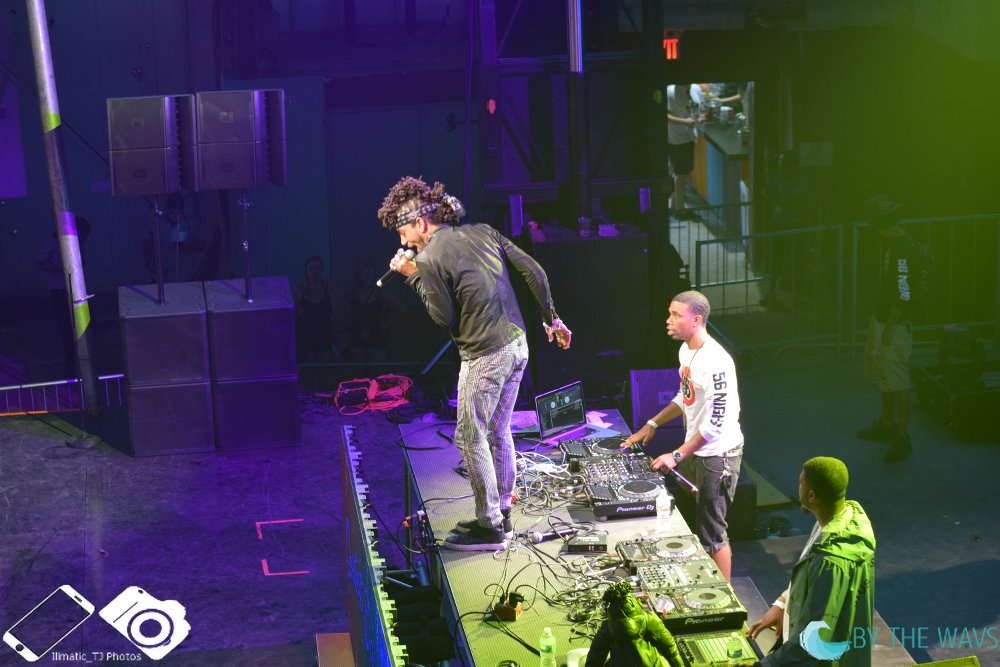 After DJ ESCO was the first non-edm artist that I was really looking forward to. KYLE, formally know as Super Duper Kyle.  Between the tracks he chose to sing and the dance moves he and his DJ showed off, KYLE had the crowd pumped.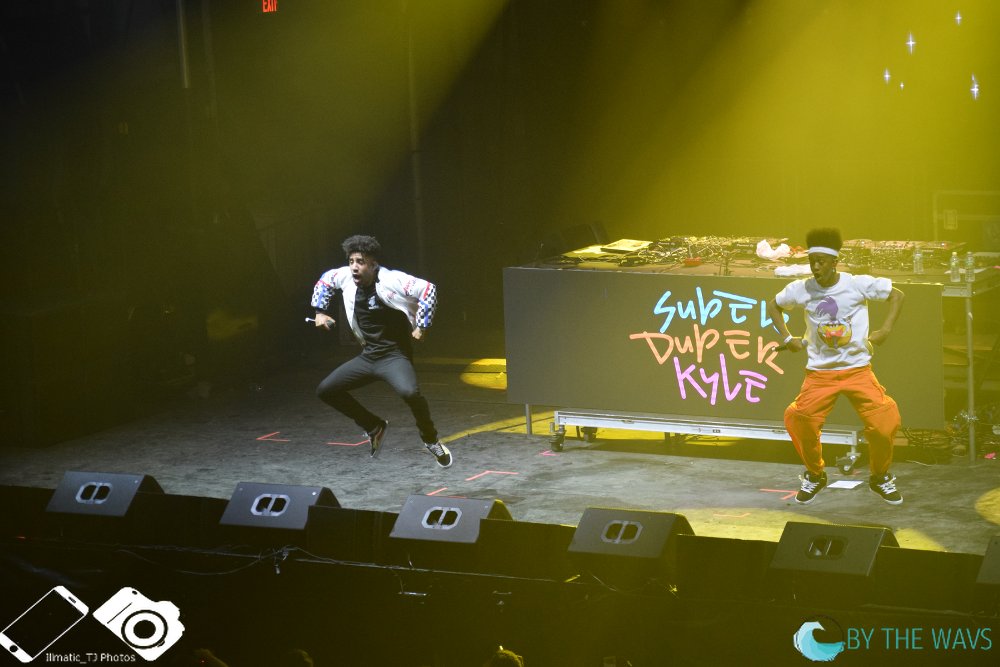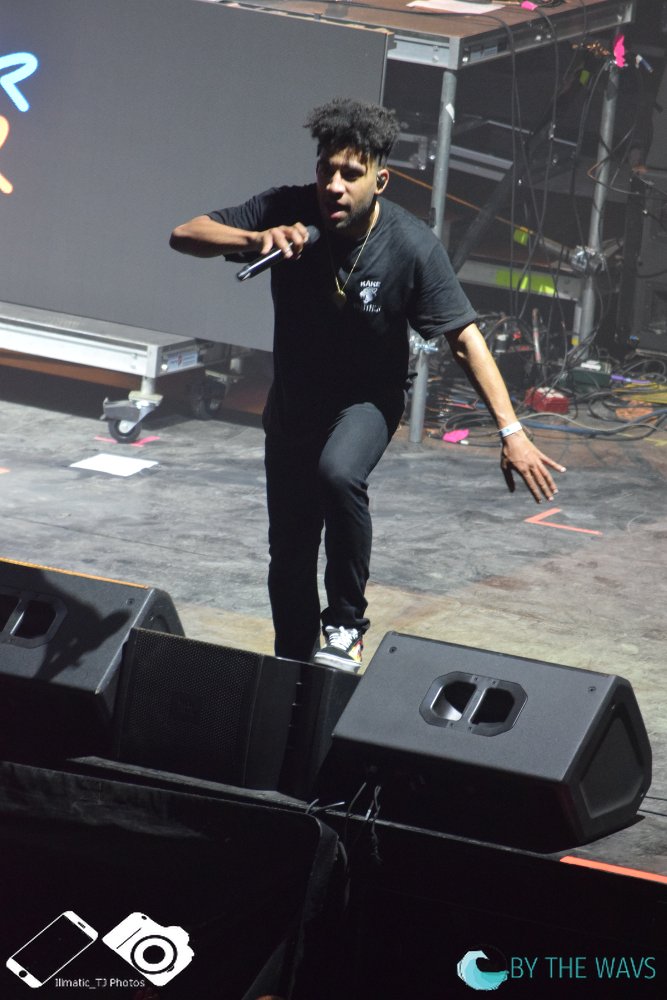 Following KYLE was Anna Lunoe, an amazing DJ and hilarious person.  I got to briefly speak to her after her set and she is so down to earth it is amazing.  During her set she was in the zone, focusing on giving tracks that were going to get fans to dance, and to wrap it up made sure to take an awesome group selfie.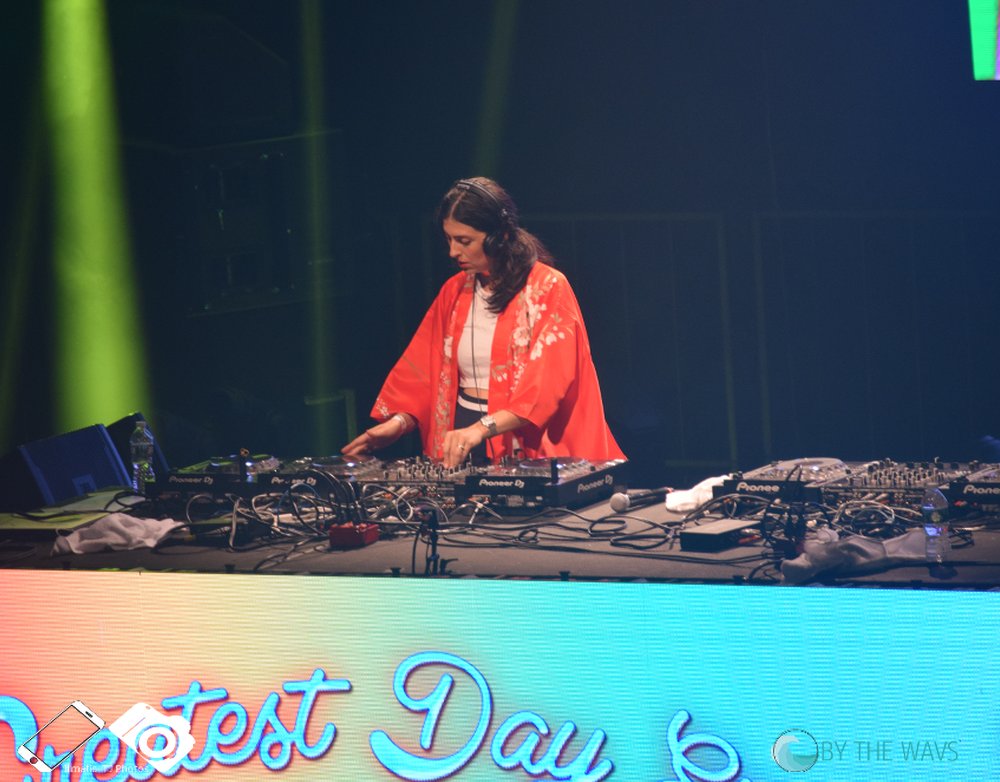 After this set, there was some delay in Mr. Carmack beginning his set.  I was outside during this, but allegedly there were delays in having everything set up.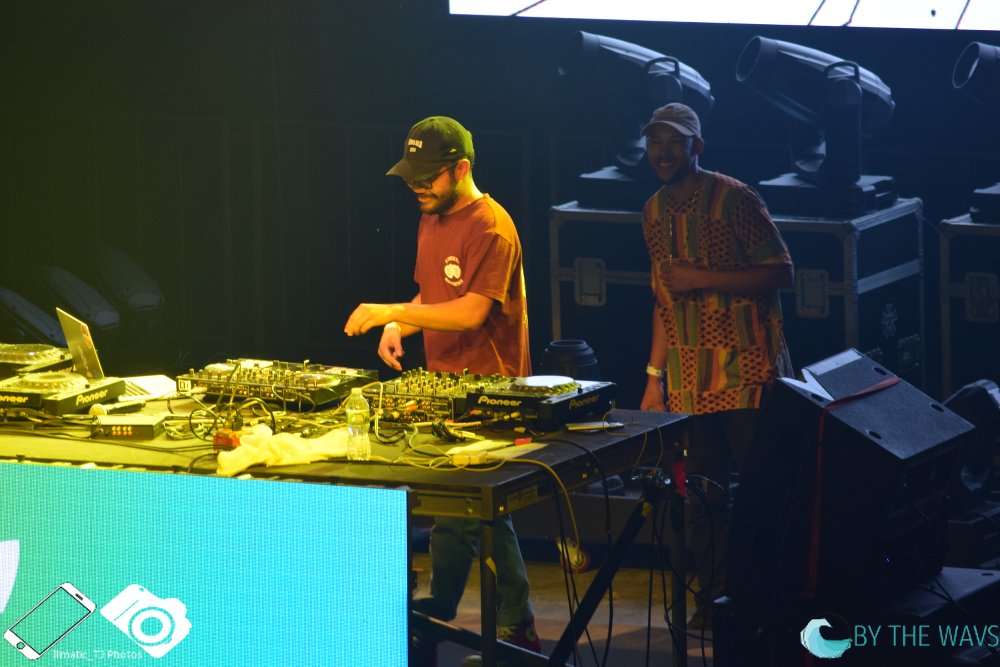 When Mr. Carmack was done, Bro Safari quickly got set up to get fans fired up.  Bro Safari really threw down some bass during the set. His hype man was doing everything to interact with the artists and the fans were loving it.  Regardless of what you have heard about Bro Safari, these fans were really into what he was doing.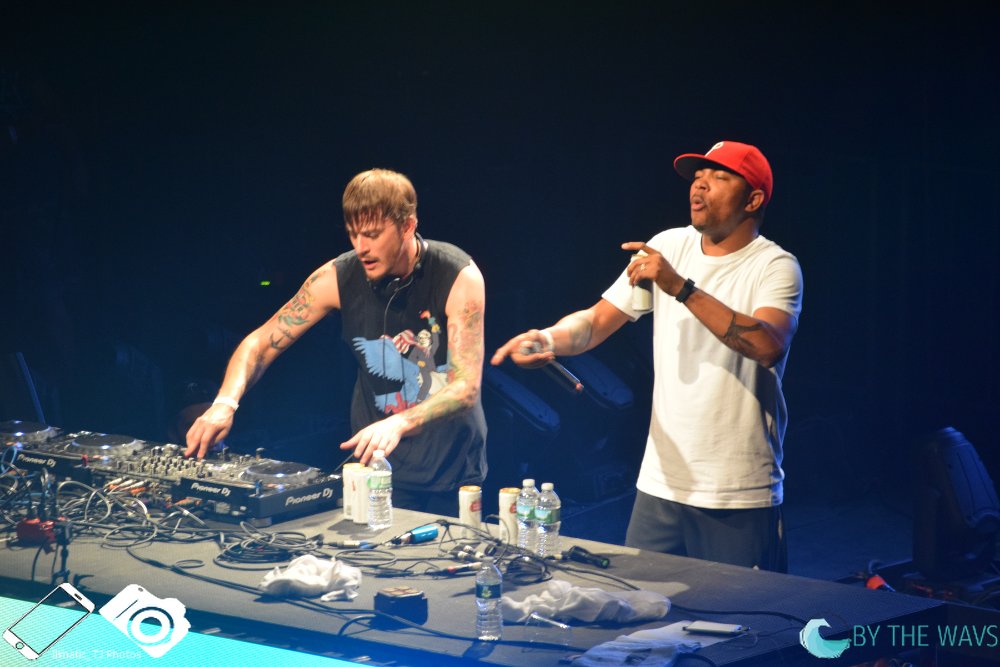 That resulted in the final performance of the night; Dillon Francis.  Dillon was actually pretty mellow compared to previous sets I have seen by him. He was much more focused on mixing and wasn't jumping around or standing on the table, as I have seen him do previously.  The crowd was huge and would not stop moving until 1AM when he closed out day one of the festival.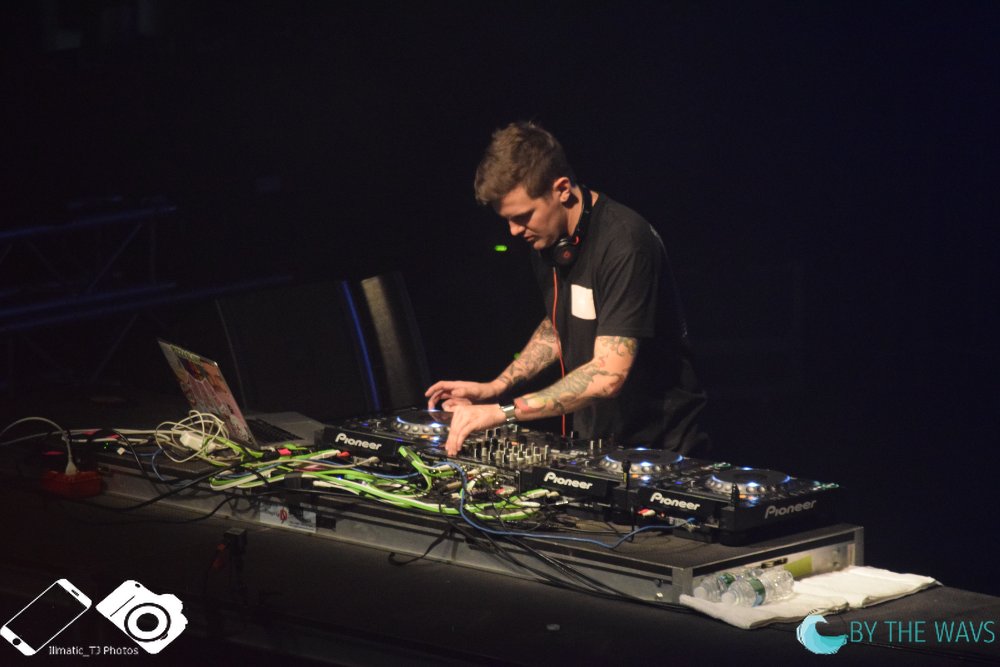 SUNDAY
Day two, I got there just about when FIGHT CLVB began performing. Having hype men running around and dancers twerking to some Moombahton, there is no way that you could not start getting hyped.  After their set, the two guys were walking around and were kind enough to hang out and talk for a minute.  We didn't get into an official interview but we talked a minute about the music of the weekend, the feel of the weekend and how we all kind of looked homeless this weekend.  Overall, it was cool talking to these two man.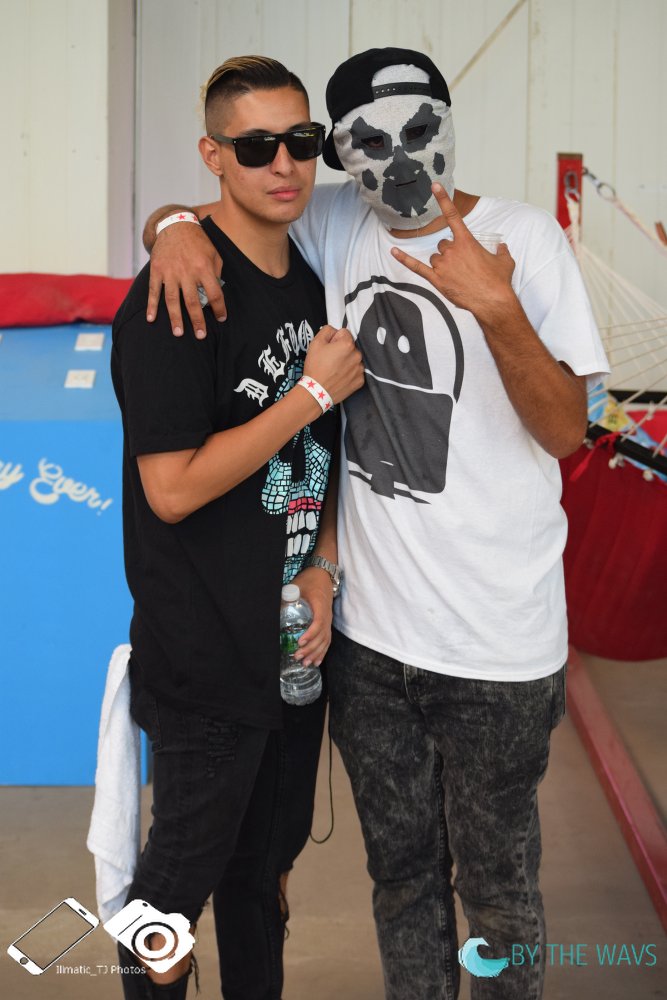 Tunji Ige's style was great to come up after FIGHT CLVB.  Until this weekend, I only heard features that Tunji Ige is on.  However, the tracks that he has, himself, I was thoroughly enjoyed with.  The instrumentals that he has were fire, I was feeling the whole set – and so was the crowd.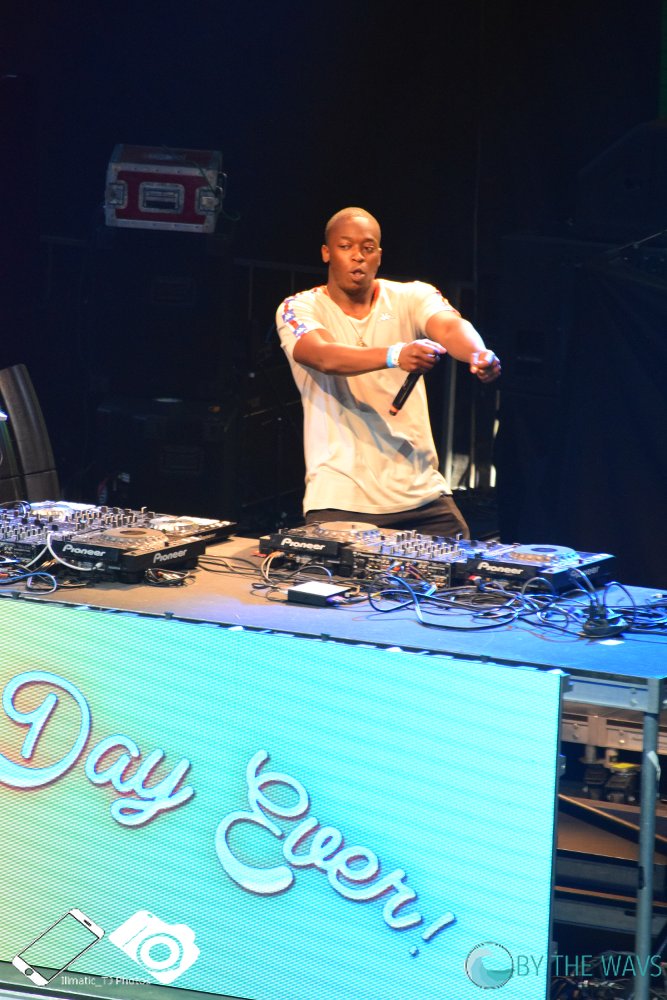 Then, afterwards, my girl TOKiMONSTA came to the stage.  Now, obviously, I do not actually know TOKiMONSTA but I do know that she is an amazing performance to see.  Her whole set, you could see she was smiling. This is another instance where the crowd was small but dedicated.  She was proud of what she was doing, and that makes it the best possible music to listen to.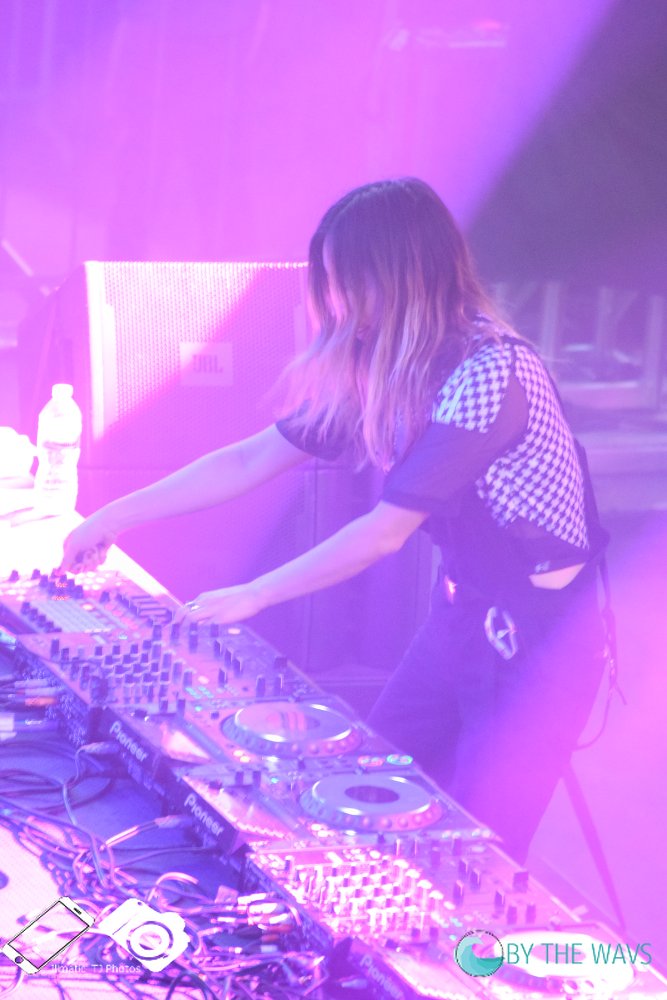 Green Velvet, to be honest, was a filler artist for me.  It was the time period where I went to get food and walk around to talk to other artists.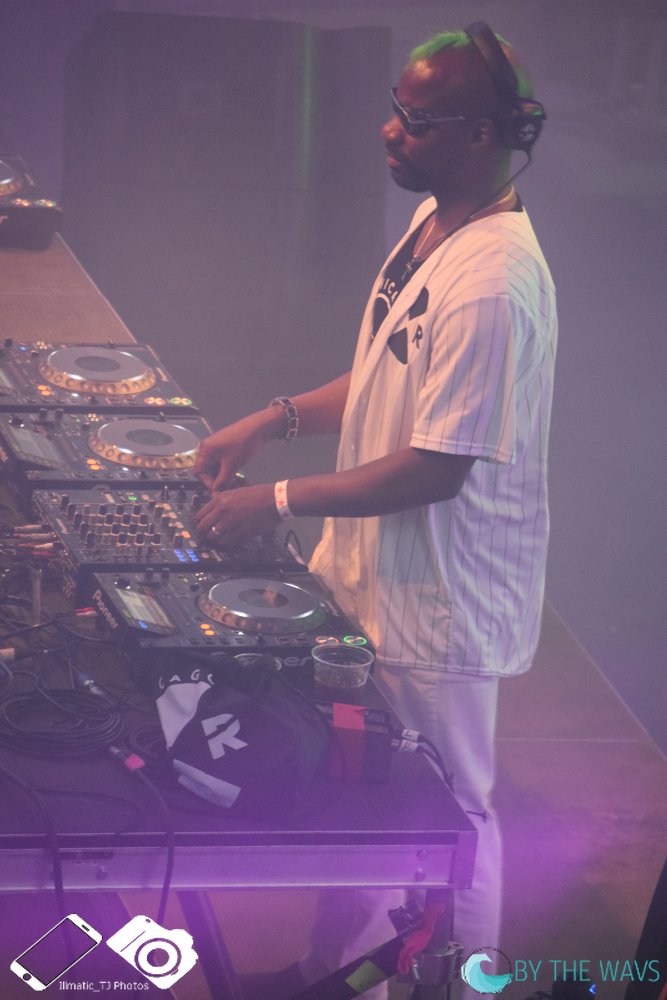 About a third of a way into his set, I came back in time for the hip-hop styles of GOLDLINK.  Unfortunately, there was something wrong during the audio of his set.  This resulted in difficulty in hearing his lyrics throughout the set.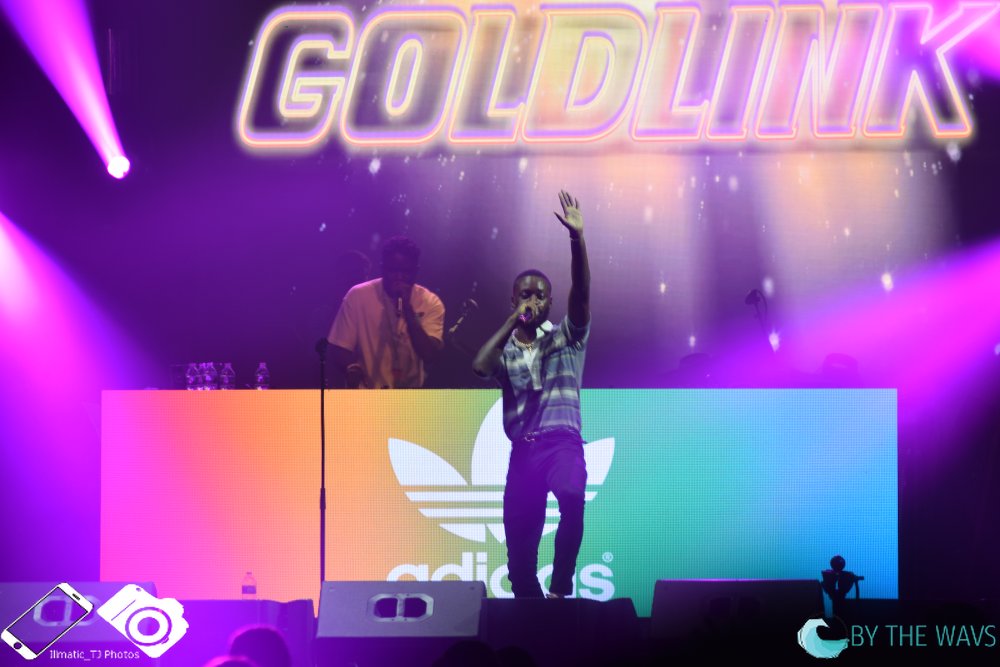 That problem continued a bit during The Internet's performance.  The Internet performed everything as their whole band, live.  The switch from DJ and mixing boards to a live band, however, was amazing.  Diversity like that at a festival get's people coming back, because you aren't just seeing the same stuff over and over.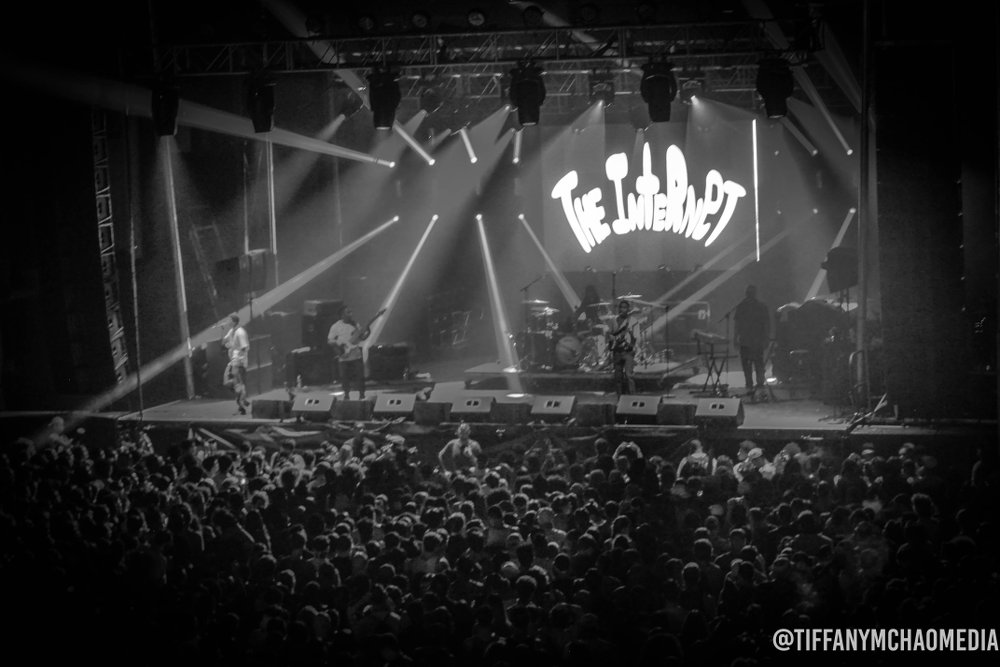 By far one of the best acts of the night, Post Malone really brought in a crowd.  The stories and anecdotes that he had between each song included interactions with the crowd as well as real meaning behind why he performed the songs he performed.  It is always something special to hear about why an artist makes the music he does.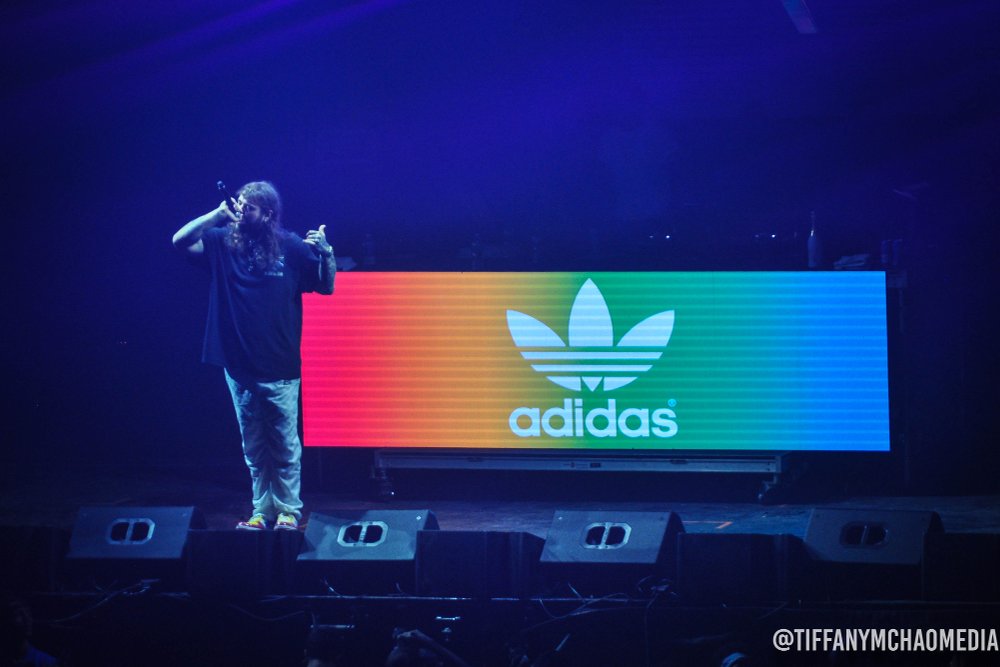 The last artists before the headliner was What So Not.  You can't just go from the style Post Malone has, with slow tempo tracks to Diplo, so What So Not was the perfect transition artist.  He had a mix of both quick tempo and slow tempo tracks blended together to get the people excited, and to attract the final act.
That final act of the weekend, of course, being Diplo.  One of my favorite artists, he performed everything you would expect.  There were top hip-hop tracks, songs from back in his earlier days, Major Lazer hits, as well as half of the Jack U album, all blended together into one amazing set.  Half way through, for about 20 minutes (as you can kind of see in the picture), Diplo brought out Post Malone who hung out with him on stage, ad-libbed a bit and encouraged Diplo to invite a bunch of girls on stage to dance as he performed.
To be honest, I have to say that The Greatest Day Ever was a festival I was not completely certain about. I barely saw advertisement about it, but where there was talk about it, there was nothing but good things.
There were a lot of things that, in my opinion, the artists did very well with the weekend.
I loved that all five rides that they had were free and that the lines moved quick enough where no one was sitting around too long prior to getting on.  Looking out onto the East River, there was a view of both the Manhattan skyline and the islands that seperate the Bronx and Manhattan.  The best view of this scene, in fact, was on the top of the ferris wheel, where if you looked the other direction you saw every part of the festival grounds (which honestly wasn't large, but planned out well).
On Saturday it was rather hot, and there was still a bit of humidity from the previous days so it was nice walking into the festival and seeing pallets of small Poland Springs water bottles being unloaded for trucks.  Throughout the day, patrons were able to walk up to these stacks of water bottles and take them as they needed.  Along with that, if you asked a vendor on either day for a cup of ice, they would hand one to you, with no questions asked.
The food that vendors were selling only added to the carnival vibe that the festival has.  Beer, soda, liquor, fried food, ice cream, and a greek food truck ensured that attendees were full throughout the weekend.  Though not free, the lines to these all moved quickly and was sold with fair pricing.  Another important aspect was that there was no running out of food that was in high demand.
Both days, from the moment that I arrived until the moment I got in my car to drive home, everyone I interacted with was kind, polite, and seemed to have a positive outlook.  Checking in, the crowd was encouraged to get into lines early in order to alleviate the process and it actually pushed everything along well.  Staff inside the venue were happy to help you find bathrooms, food, rides, and the stage. There were also a lot of staff and security who were there enjoying the music.
The stage location, however, was the best part.  With the rides, food, bathrooms and games outside on blacktop – there was nowhere to really rest.  So, to go inside and find both a ride and the stage in a cool environment meant that there was someplace to get out of the sun but to still have fun.
This weekend was an amazing one, but while talking to attendees, I found out there were some issues people had with the weekend.
Obviously it costs a lot of money to get into the venue and everything, and since the rides were free I heard a lot of complaints about having to pay to play the carnival games.
There were a lot of people in the festival area, and that means that a lot of people would be using the facilities.  Unfortunately, I do not think they planned for this.  The port-a-potties did not have enough toilet paper for the weekend and the hand-wash areas outside ran out of both water and hand sanitizer by the end of the first night, causing some problems for those using bathrooms for the end.
Another issue I alluded to earlier had to do with the sound systems.  There was absolutely no problem hearing live instruments or instrumentals, but when it comes to someone rapping, singing, or even talking, it was difficult to understand what they were saying, which may have to do with the acoustics of being inside of a building.
The problems that occurred were minimal in the grand scheme, and did nothing to hurt the experience of the weekend.  To be honest, I was very pleased with the overall experience. You DEFINITELY need to attend this festival if you live in New York, at least once.
*** tiffanymchaomedia is a good friend of ***
*** mine, and you should check her stuff out. ***
Leave a Reply