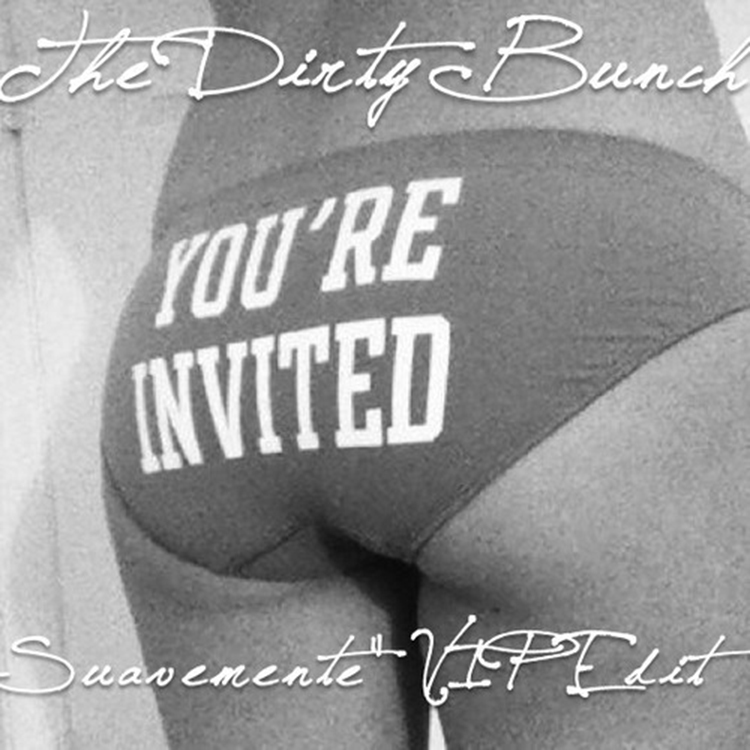 This user submitted bootleg is by The Dirty Bunch. The Dirty Bunch loves Kennedy Jones and Elvis Crespo so they decided to make a Suavemente VIP Edit with a trapstep vibe! This track is fire. It has that exotic latin vibe mixed with some dubstep and trap. It is something that I can grind all over a girl with while still enjoying the EDM aspect of the song. Definitely the best of both worlds with this song. You need to check out this song right now and download it to create some sexy times since it is free.
A little about The Dirty Bunch:
Developing, Inventing, Recreating and Transforming Youthful music of any given genre is their specialty. The Dirty Bunch is a producer/DJ trio from Central Florida that just recently signed their latest SAVAGES EP to David "Dirt Cheap" Graves' Dirty Frequency Recordings in L.A., California. Whether the track is an original, remix, mash-up or bootleg, The Dirty Bunch pride themselves on producing d.i.r.t.y tracks of pure quality.

The Dirty Bunch have transformed into a social night life entity sharing the stage with some major headliners including Manufactured Superstars, Congorock, DJ Funk, Torro Torro, Big Makk, Juyen Sebulba & Carnage. Below are some direct song links to tracks on our soundcloud and direct links to blog sites that our tracks have been featured on. This hopefully will help us showcase to you our production skills, as well as, our ability to create, recreate or transform any track in any given genre.
Check out The Dirty Bunch on Facebook, Soundcloud, and Twitter.
Leave a Reply