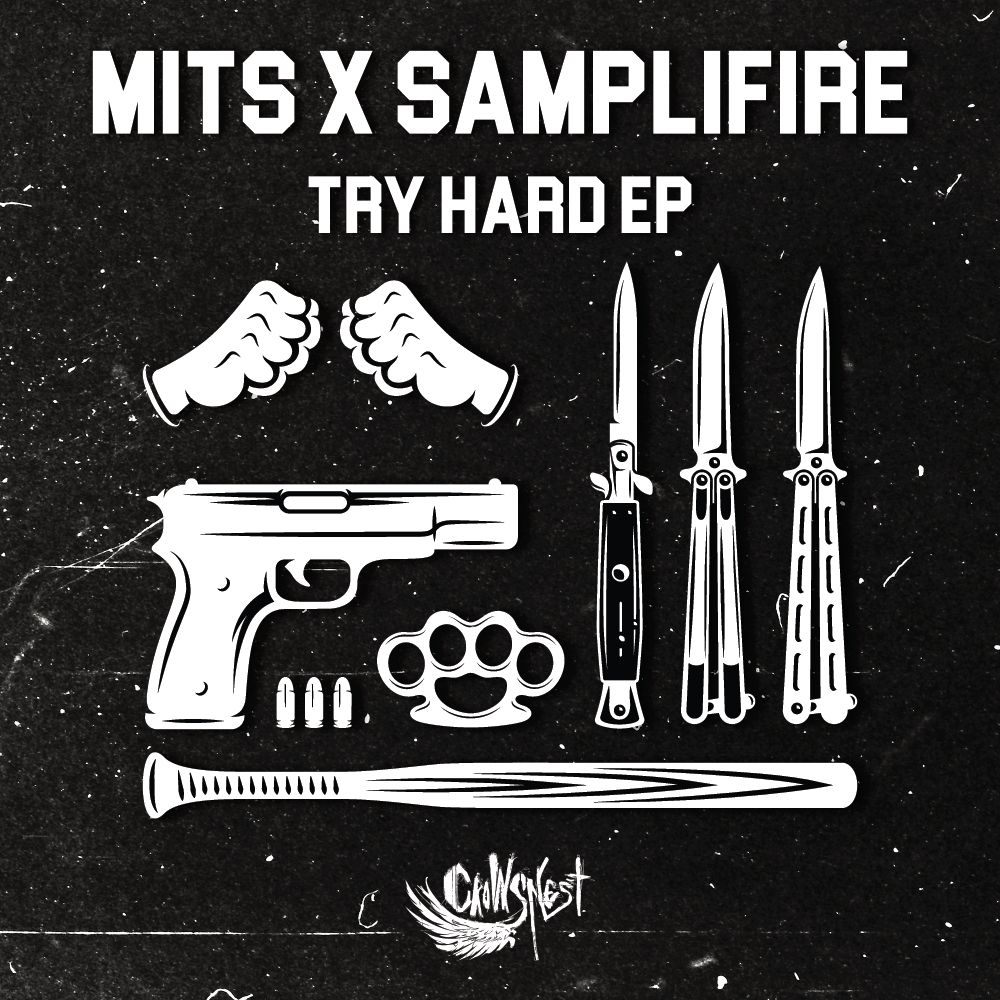 I've had a newfound love for Samplifire lately and this even further supports that craving. Mits and Samplifire came together to combine the machine gun sounding style of Mits with the raw heavy sound of Samplifire to try it out. The EP contains the original song, a VIP and a remix by Ganon.
The original mix is a song I've been waiting on for MONTHS, I'm so happy it's finally out and I can blast the full version of this song on my speakers. The samples used in Skrillex's major song Try It Out are used here and it almost makes it feel like a heavy flip on the track.
The VIP takes it one step further with a more minimal approach compared to the original while still managing to make it even better. You can truly hear Samplifire's style show in this version of the tune especially with the fading parts of the drop. Overall a MASSIVE tune!
Finally we have Ganon's remix, which I expected to be more on par with his riddim and boy was I in for a treat. He took the track, threw it in a blender with his special ingredient and made a smoothie to blend their styles even better. My favorite part about this remix is that it blows up in your face right away with a massive kick right after the "imma try it out" sample.
Overall a massive EP, glad to see it finally is released. Big ups to Mits & Samplifire, check out the Try Hard EP below!
[soundcloud url="https://api.soundcloud.com/playlists/322006412″ params="auto_play=false&hide_related=false&show_comments=true&show_user=true&show_reposts=false&visual=true" width="100%" height="450″ iframe="true" /]
Leave a Reply