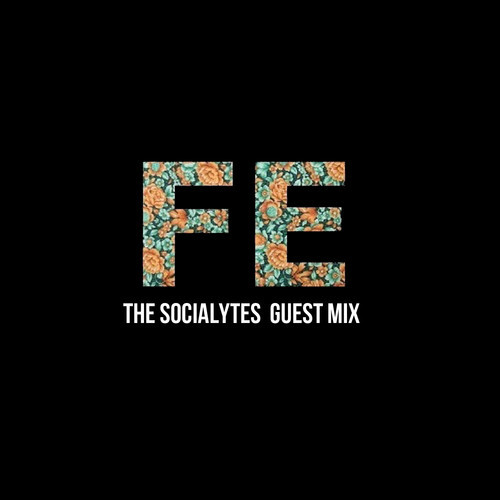 Good evening Ladies & Gentlemen! For tonights mix of the night, I have for you a beautiful mix filled with a huge array of genres. I'm talking of the Socialytes new guest mix they did for First Ear! This mix is hot and filled with some insane bangers guarenteed to get you pumped to go to any rave. Here is the tracklist
1.Bassjackers vs. Icona Pop – I Don't Care vs. Crackin' (James Monteros Reboot)
2.Down to Thunder Vs. Anidote accapella (Socialytes bootleg)
3.Arise vs I could be the one (James Monteros Reboot)
4.Inferno- Royal Music Paris
5.David Guetta Feat. Taped- Just one time
6.lets do it- (Socialytes bootleg)
7.Duck sauce- Its you (Chris lake remix)
8.Major lazer- watch out For this
9.Ummet Ozcan & DJ Ghost- Airport
10.Nicadamas- Infiniti
11.Gta- Booty Bounce
12.Dooze Jockers- Kannibal Anthem
13.Tiesto- Adagio for strings
14.Alvita- Hydra
15.Garmiani- Dance MotherF**ker
16.Bless di Nation- (Torro Torro Remix)
17.Harder Faster Stronger Who- (Dj Fero Edit)
18.Differentology- (Major Lazer remix)
19.Tempsun Vs Grabbitz vs.Bingo players- Ftbu and Jump (Socialytes Bootleg)
20.Alesso & Dirty South vs Dada Life – City Of EPIC Dreams (Chuckie Mashup)
With this many amazing bootlegs, mashups, and remixes, this mix is a must download and we got the link for you so stay tuned!
https://soundcloud.com/thesocialytes/the-socialytes-first-ear-guest
If you want more music from the Socialytes, make sure to follow them on SOUNDCLOUD. To get exclusive information on their latest releases, be sure to follow them on TWITTER and FACEBOOK! Cheers!
Leave a Reply