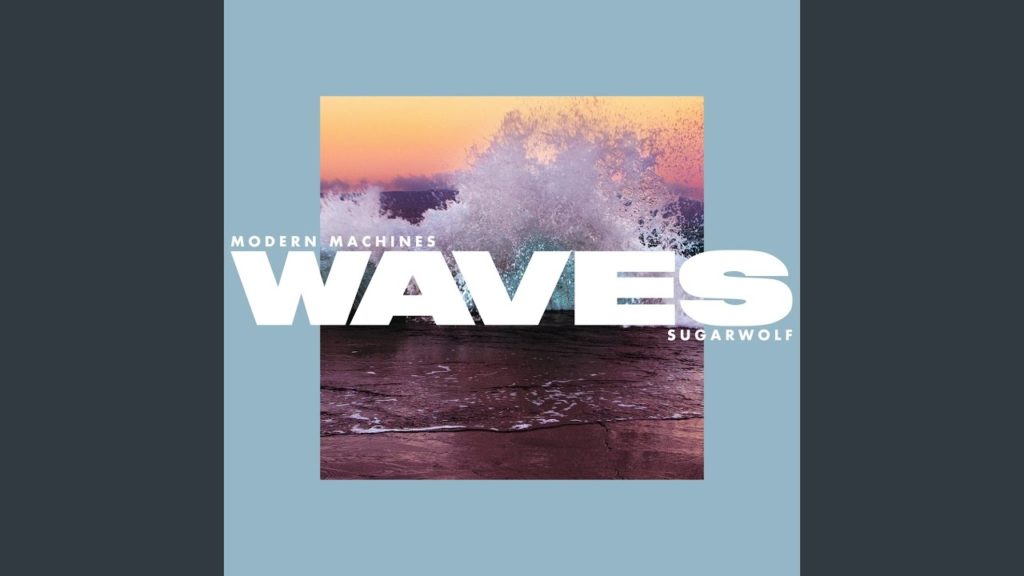 My brother from another mother, Modern Machines is back yet again coming at us with a track that will make you temporarily forget you're on day 120 of your couch rave quarantine. His latest track, "Waves," is exactly what he has been doing to the industry – making waves. There is no doubt about that when you hit play on this track.
When you press play, you will become entranced by SUGARWOLF's vocals before getting swept away from the awesome production. It is tracks like these that you know are next level because you get so disappointed that the track is over before you realize it. So easy to get lost in it and need to replay it a few times to truly appreciate it.
You may recognize this dynamic duo (I think that would be the best way to describe a producer and a quartet) as this is the second time SUGARWOLF has featured on Modern Machines. In fact, they are on my favorite track of 2018, "Losing My Mind." Needless to say that this track has one-upped that track as my favorite and you will easily understand that.
Regardless of how this year has been handled and all the hurdles that come with it, watching Modern Machine's career take off has been so enjoyable. When you are putting out hits like this and dominate the dance floor in New York, you know you're in for a great time. The best part is there will be a resurgence in all the music made during quarantine when we can dance in person again! I am loving this track and cannot wait to hear it blasted in person. Check it out now!
Leave a Reply