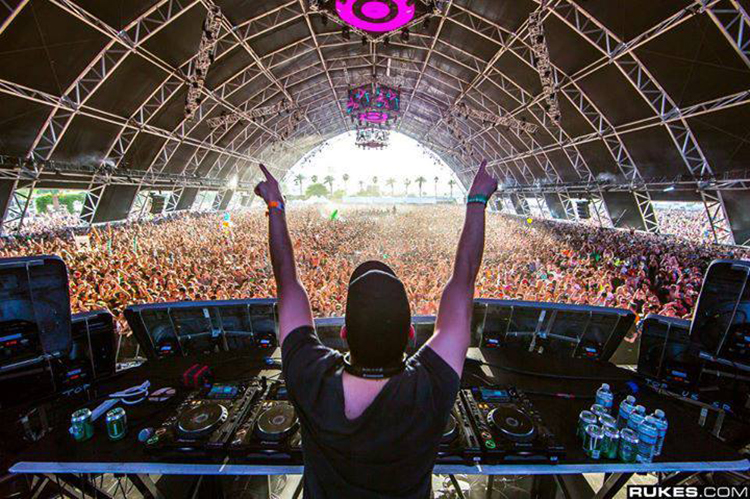 This is extremely disheartening and it brings me great displeasure to even having to write this. Last night, I regret to inform you that Paul Bäumer has passed away after his long fight with cancer. Maarten informed everyone through their website and social media. Here is the letter he wrote earlier today:
Dear All,
I'm deeply saddened to tell you that Paul passed away last night after his battle with cancer. He fought strongly until the end.

We want to thank you all for your support over the past few last months.

Needless to say, all upcoming shows for the rest of this year have been cancelled as we're going through this loss with family and friends. We'll post a longer update shortly with more information as well.

Paul, we will miss you.
– Maarten
We first learned that Paul had cancer back in July when he sent that heart tearing message to his fans through their website. This was the extremely difficult letter that he shared with fans:
As some of you may know, I have been in the hospital over the past few weeks and I have not been at some of the recent shows while seeking medical treatment. I now have the results back and I wanted to let you know that I have been diagnosed with cancer.

As devastating as this news has been for me and my family, I am ready to fight this.

From the beginning, Bingo Players has been about me and Maarten sharing the music that we love, both through our records and with you at shows. I will continue to be actively involved in all areas of Bingo Players and Hysteria Records with Maarten. But for the foreseeable future Maarten will be representing both of us on the road, while I'll be seeking medical treatment as well as working in the studio, taking lead on running our label etc.

All shows that are planned will still be happening and we will have more tour announcements coming. For us, we want to continue to help create those meaningful and memorable experiences from our music and shows, but as you can imagine in light of this news, we need to make some adjustments and we hope you understand. As I said earlier I'm ready to fight this thing and hope to be on that stage again with you guys in the future!!!!!

Much Love,
Paul
Before I wrote this post, I tweeted to my followers if they could share their favorite Bingo Players songs. Here is what they came up with:
Going through videos, I saw that Chuckie dedicated the end of his set at Tomorrowland to Bingo Players:
I could go on and on with all the artists that have tweeted, Facebook posted, etc on this major loss. I like to look at the EDM community as one big family. When we lose a member of our family, it hurts us all. I like to think of myself of that distant cousin, three times removed that shares all the information with my friends. According to Maarten, Paul fought long and hard against cancer and it unfortunately took over. What is amazing is how well the community came together over this tragic incident. Please go tell your friends and family that you love them, especially ones that are sick and old.
Our hearts go out to Maarten, Paul, Paul's friends, family, acquaintances, and everyone that he and Bingo Players has touched.
Rest in peace, Paul. You're in a better place now playing amazing tracks for those in heaven.
Leave a Reply