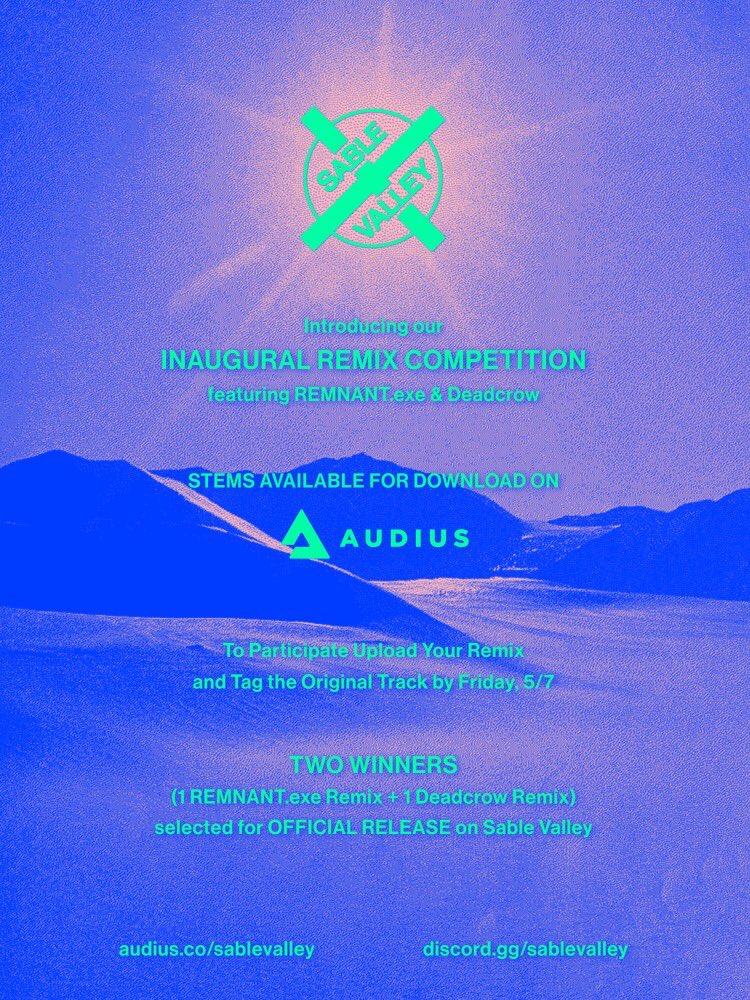 RL Grime's Sable Valley label has announced the first of an ongoing series of remix contests designed to identify emerging talent on the world's fastest-growing music streaming platform, Audius. The intrepid label joins the likes of Disclosure, Alina Baraz, and Lido by utilizing Audius' stem-hosting and tagging functionality. The stems are available for download on Audius and submissions for the contest are open until 5/7/2021.

Sable Valley artists REMNANT.exe & Deadcrow are first up to bat, dropping the source files for their recent tracks; REMANT.exe's "Singularity" and Deadcrow's "Fallout" & "THERA". Producers are able to download the stems in high-quality 320kb audio and upload them back to the platform for free and tag the original songs so that it's perfectly threaded beneath it for maximum visibility. Sable Valley's Discord community will then vote upon the remix submissions and semi-finalists will be selected and "co-signed" on Audius, which is an engagement between fans and artists only available on the Audius platform. Ultimately, the Sable Valley team, including RL Grime himself, will choose two final winners for an official release on the buzzing Los Angeles label.
Disclaimer: The author and By The Wavs in no way endorses, markets or otherwise promotes and/or is involved in the contest and/or judging of it.
Leave a Reply