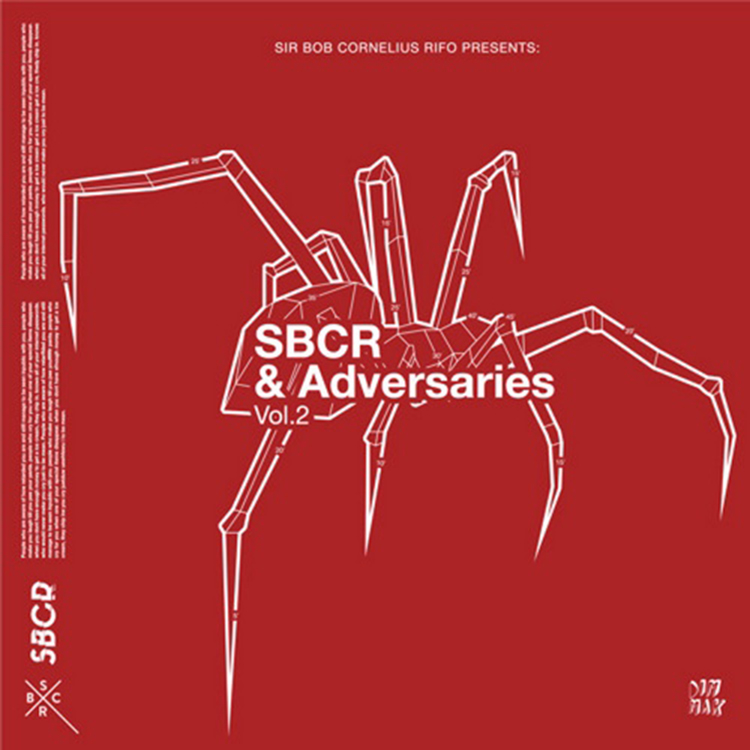 After the highly succesfull first chapter of his new SBCR project, the mastermind behind the Bloody Beetroots makes his return on Dim Mak with the second installment of the series but, this time, there's no kind of space for friends, only adversaries for Rifo.
Joking apart, in this six-track EP, in addition to the previously anticipated 'Black New York Tee' and 'Spider', you will find one more soloist track from Bob himself, plus three brand new collaborations with Razhiel (again), Jayceeoh and Owl Vision.
Despite the immense musical abilities and the endless talent and genious of Rifo, I'm impressed by the vast amount of genres and influences covered in this single EP, he easily and successfully passsed from the extreme electro/punk monster 'Spider', to the smooth and piano filled beats of 'New York Black Tee' and 'Rise & Fall', (which both can be classified as Future Bass) passing through the extremely groovy Future House of 'Pizza House Party', the moombahtonic 'Krack' and the indescribable hybrid 'Frankenstein'.
After this umpteenth confirmation, I think we are fully entitled to say that the SBCR project isn't just a dull Bloody Beetroots' spin off (like someone had criticized) but a worthy prosecution of the career of one of the most complete, ingenious, unpredictable and amazing artists out there.
You can check the full Ep right now on Spotify or just enjoy the first three extracts right here.
[soundcloud url="https://api.soundcloud.com/tracks/216178961″ params="color=ff5500&auto_play=false&hide_related=false&show_comments=true&show_user=true&show_reposts=false" width="100%" height="166″ iframe="true" /]
[soundcloud url="https://api.soundcloud.com/tracks/211855565″ params="color=ff5500&auto_play=false&hide_related=false&show_comments=true&show_user=true&show_reposts=false" width="100%" height="166″ iframe="true" /]
[soundcloud url="https://api.soundcloud.com/tracks/220015926″ params="color=ff5500&auto_play=false&hide_related=false&show_comments=true&show_user=true&show_reposts=false" width="100%" height="166″ iframe="true" /]
Leave a Reply