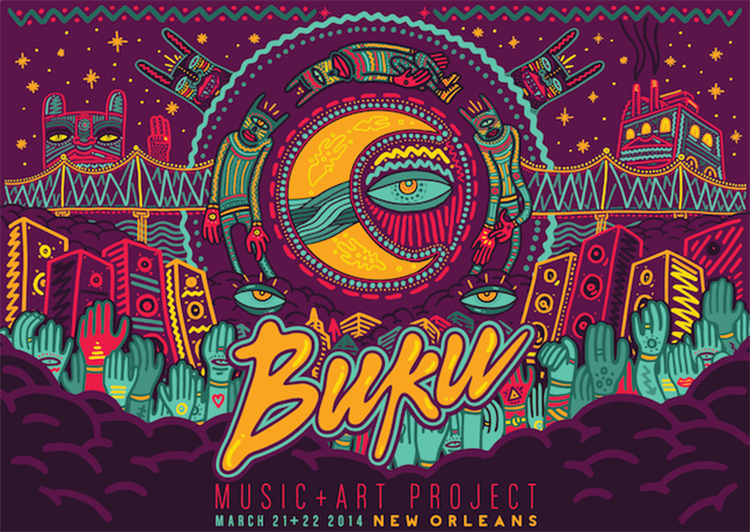 The Buku Project has released their final lineup for their 2014 festival and it is absolutely incredible. The amount of diverse artists will leave you wanting more as well as the ability the hear all types of genres. You have artists such as Kaskade, Zedd, David Guetta killing it with the big room sounds. You got The Glitch Mob, Baauer, and RL Grime throwing down some real dirty tracks. You have Carnage and the Chipotle Gang killing it. There is DJ Snake, Griz, Clockwork and more. This is such a diverse list and you have artists such as Nas, Tyler the Creator, and more! New Orleans is going to have one helluva festival to attend.
The festival is located at Blaine Kern's Mardi Gras World in New Orleans, Louisiana on March 22nd and March 23rd. Here are the ticket prices:
General Admission 2-Day Passes
BUKU General Admission ($169.50)
BUKU VIP ($399.50)
Too Buku 2-Day VIP Group Packages
2-Person TOO BUKU VIP ($1,199.50)
4-Person TOO BUKU VIP ($2,399.50)
2-Day Travel Packages
2 Person BUKU General Admission ($979.00)
4 Person BUKU General Admission ($1,359.00)
2 Person BUKU VIP ($1,439.00)
2 Person TOO BUKU VIP ($1,829.00)
Click here for more information.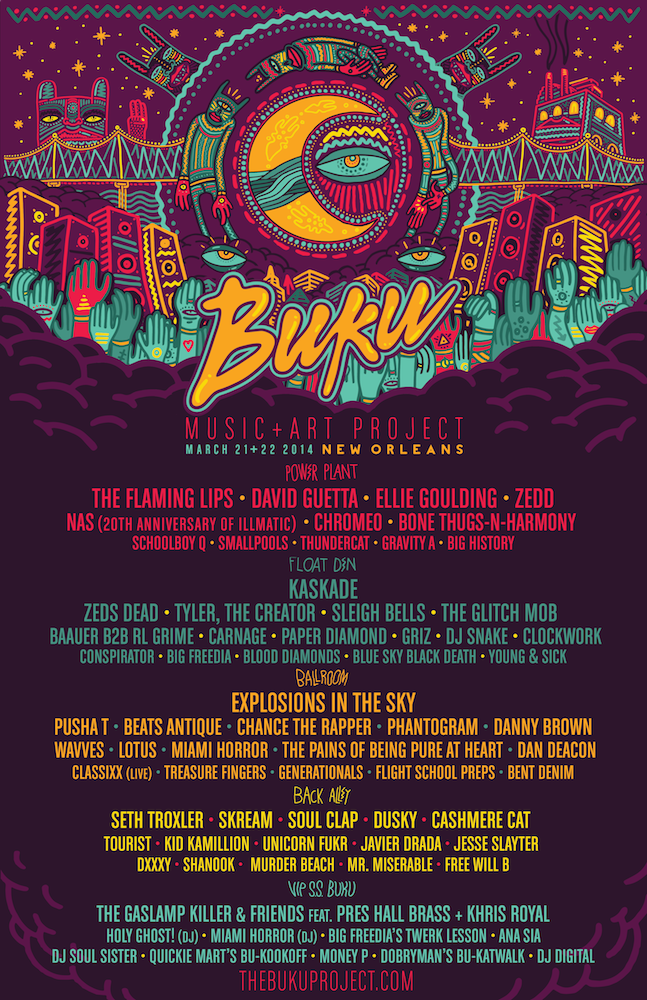 Leave a Reply