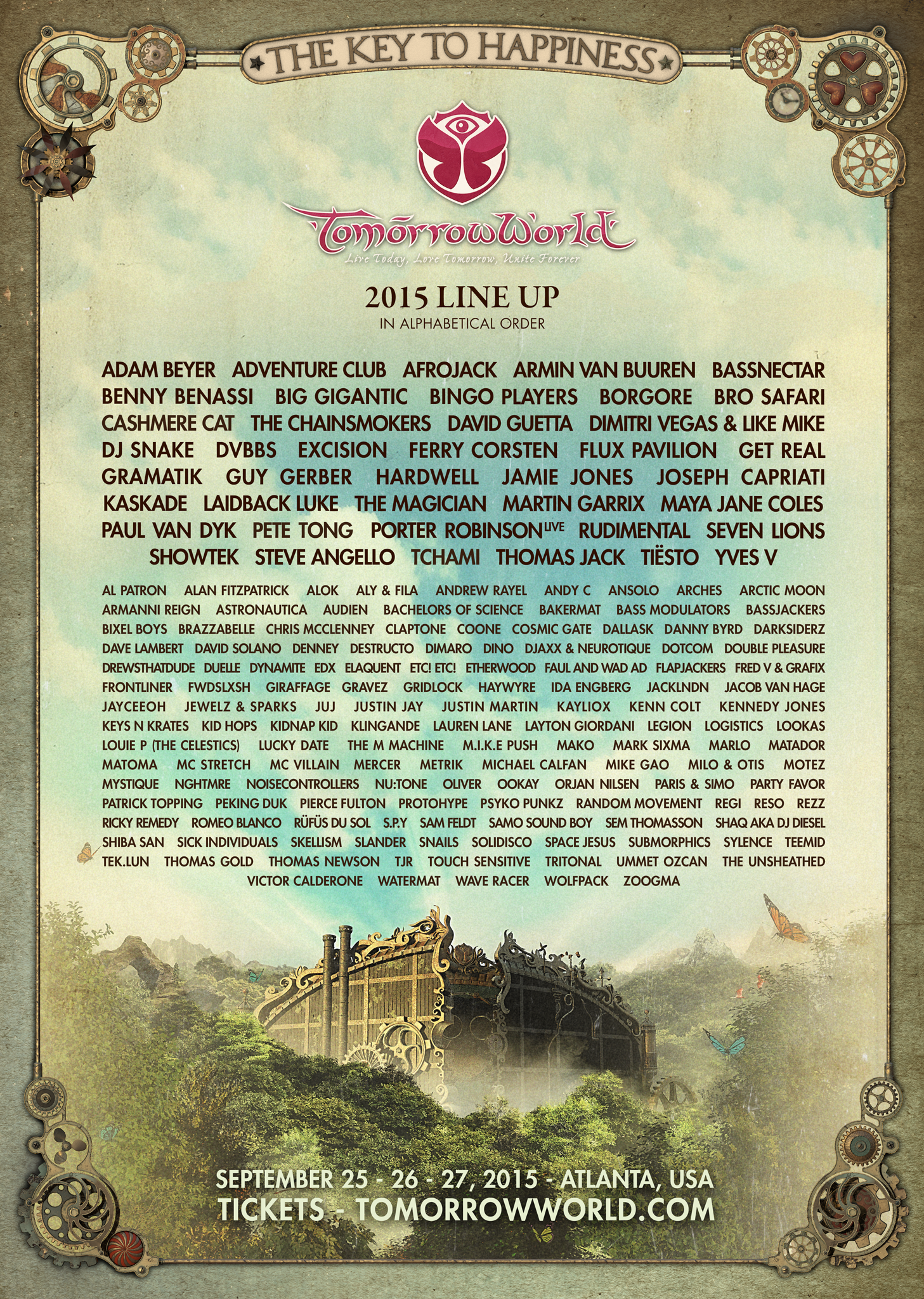 2015
What do you notice first? Is it that some of the main headliners have returned 3 years in a row? Does that really surprise you?
For me, I'd rather look at the small print. Some of the big names return each year, and sometimes they don't, that seems to be the standard for major festivals and it's definitely not a bad thing. What I am way more interested in is the smaller names. What artists are TomorrowWorld bringing in that you have never heard before. If you look, even some of the smaller printed names are the same such as Cosmic Gate or Coone. Other names such as Kill Paris and Mord Fustang, are only on the lineup one year.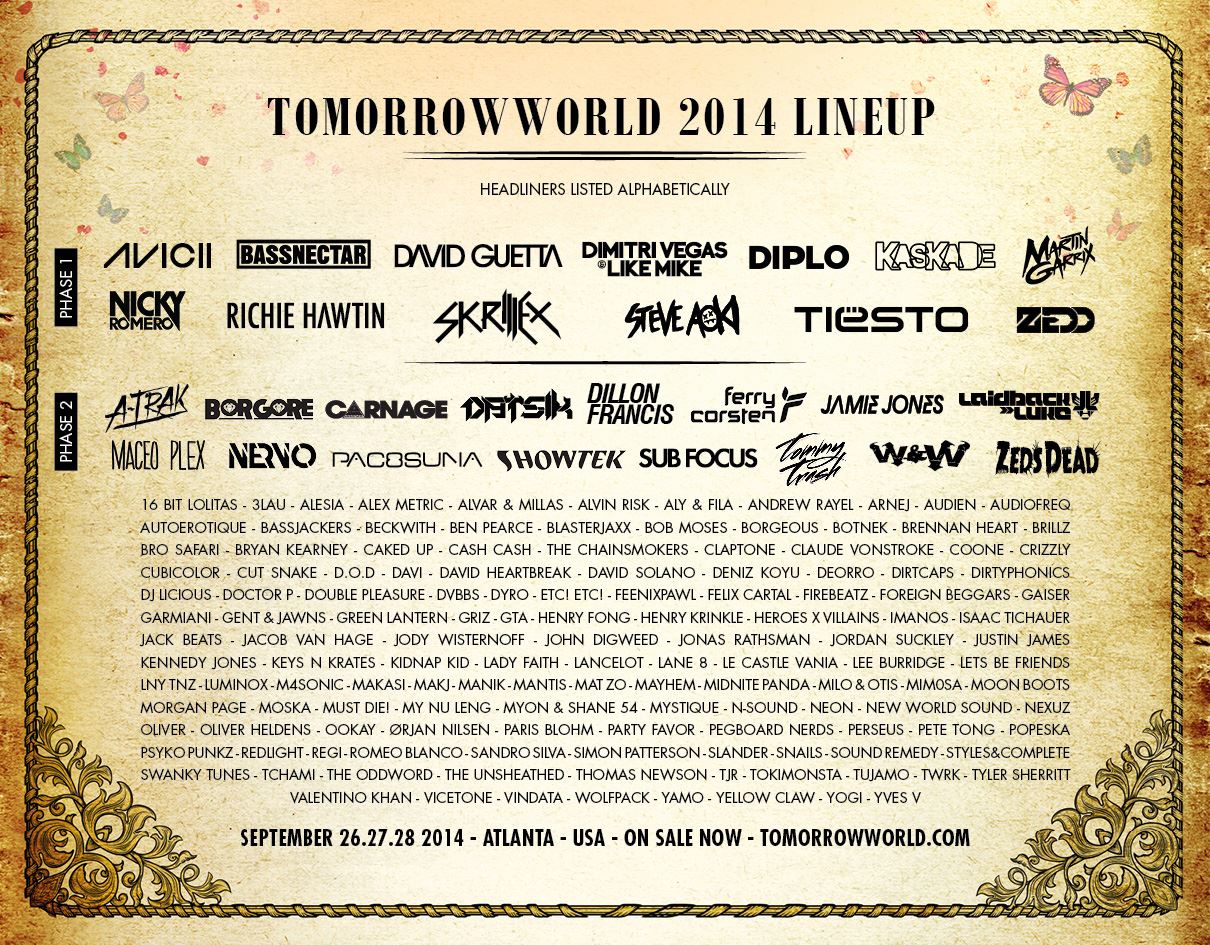 2014
For some smaller artists, this is because they may not have been producing music in 2013 or at least known for anything. An artist like Shiba San who has gained notoriety in the last year, is set to play TomorrowWorld this year while not having been on the lineup before. It is great to see the lineup change each year, though we don't get a complete overhaul, nor do we expect one. You go to TomorrowWorld to see some of your favorite big name artists like Tiesto, DJ Snake, Armin Van Buuren, and others. The best part is wandering around the 8-9 stages and seeing names you'd never expect like tyDi, Claptone, DJ Diesel, Solarstone and many, many, more.
It is inevitable and expected that some DJs perform each year, we love them and they always draw huge crowds. But from everything I've heard from TomorrowWorld attendees is that the small names on stages out of the way make for the best experiences. Because each year is different, you'll always find a little of what you know and something new to come back and tell your friends about. If you really missed the biggest names, you can always find their sets online.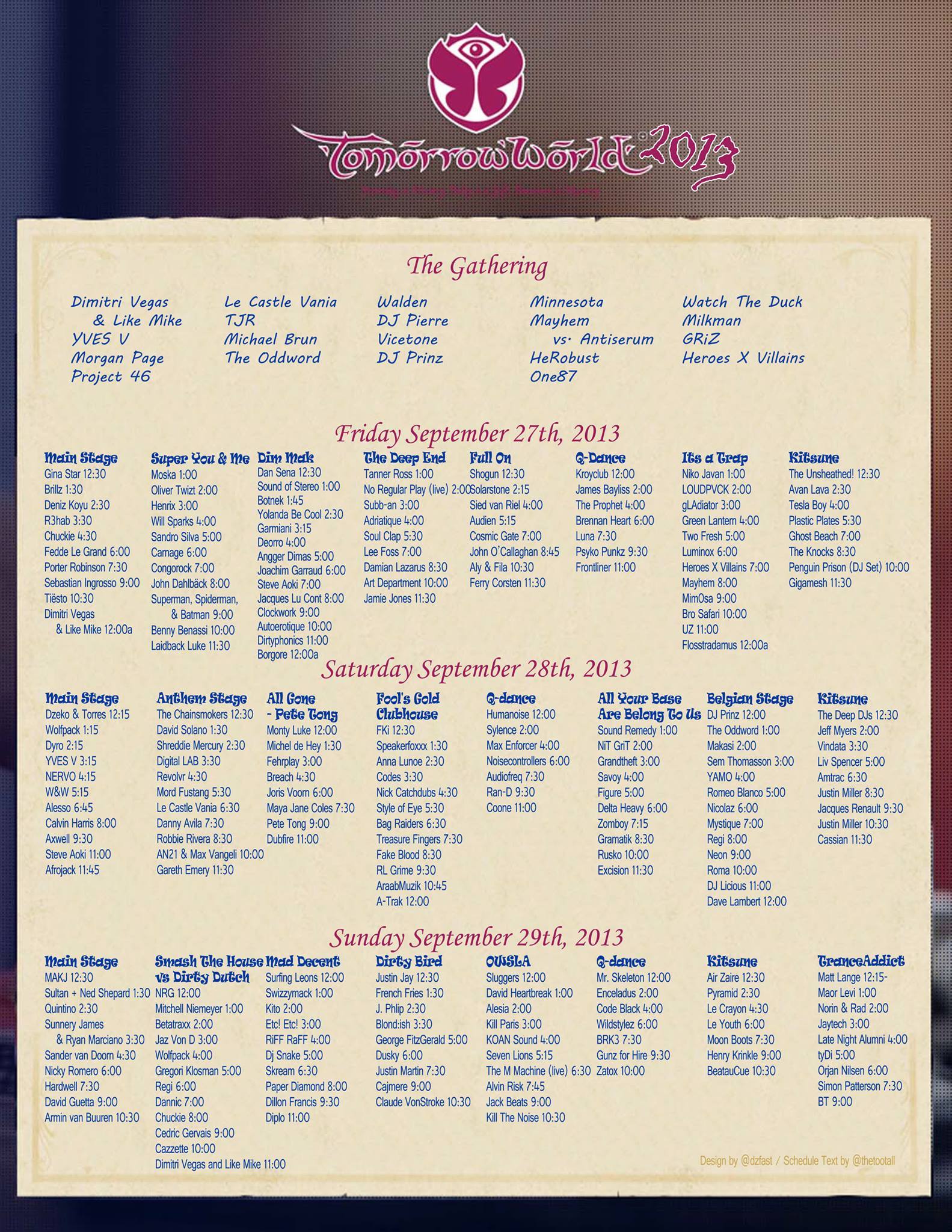 2013
This year, I encourage all TomorrowWorld attendees to find a new artist you've never seen and if you are returning, find an artist you've never seen at TomorrowWorld before and give their set a chance. I'd be willing to bet you a ticket to TomorrowWorld 2016 that you'll find at least one new artist that you love. Comment below and let us know who you fell in love with at TomorrowWorld before you saw them anywhere else!
Leave a Reply