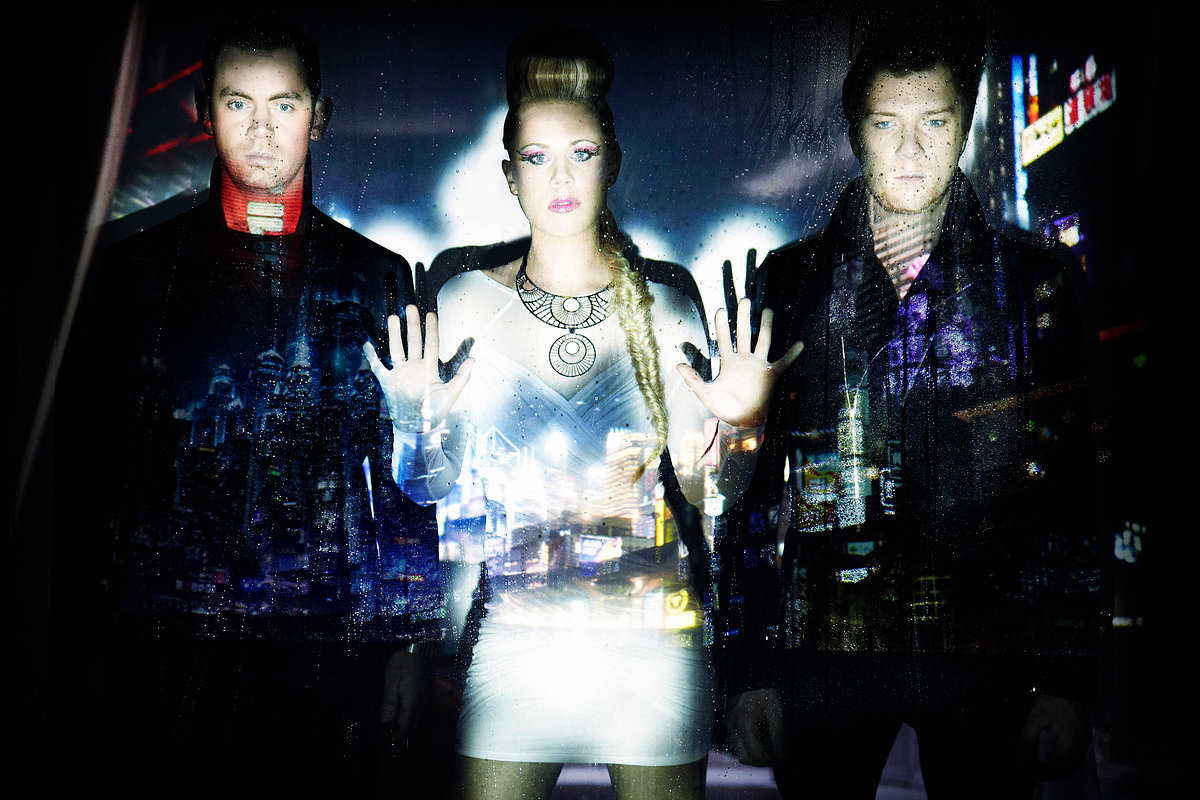 Today I am launching a new segment on EDM Assassin called '10 Songs to Watch this Week'. Just as the name suggests, this will be a weekly article post that features ten awesome new songs you need to check out and show some love. We all love our favorites, but sometimes when a song has been out for a long time or has dominated radio and club play, it takes away the steam from rising new songs we need to support. Now, EDM Assassin is solving that problem and providing you with the scoop on a batch of hot new tracks each week in case you haven't kept up. You can count on us as your premier source to keep you in the loop on the newest innovative singles in dance and electronic music. Here is my inaugural list:
1. Santigold – Kicking Down Doors
I'm kicking things off with a track that doesn't fit the standards of typical EDM. Santigold put out a funky electronic single with mild elements of trap. The verses and chorus are so infectious, and Santigold's vocals are very reminiscent of M.I.A. 'Kicking Down Doors' is the opening track on the new Pepsi Beats of the Beautiful Game compilation, which Pepsi put together as a partner of the FIFA World Cup 2014 in Brazil.
2. NERO – Satisfy
A little less than a month ago, NERO, the super trio responsible for hits like 'Crush On You' and 'Promises', made an epic comeback with their new single 'Satisfy'. This song keeps their signature hard-hitting yet unique electro-meets-dubstep-drum n bass sound alive, and Alana Watson kills it on vocals. The most noticeable difference is that 'Satisfy' has a slightly darker and grimier feel to it, and I'm really digging it! The song is slated to be the lead single off their upcoming album release later this year. Although 'Satisfy' has been out for almost a month, I haven't heard it on any dance music outlets, I didn't hear any mention of it at EDC New York, and in general I haven't heard many people giving it the love it deserves. So let's try this again… Get your NERO on!
3. Foxes – Holding onto Heaven (The Chainsmokers Remix)
British pop starlet Foxes has had one wild year. Her feature on Zedd's mega smash single 'Clarity' pushed her into the public eye, and from there it has all been uphill. A few months ago, Foxes dropped her lead single 'Youth', which received tons of positive reception and great remixes from producers such as Adventure Club. Overseas, her debut album Glorious is now in stores, but for our US friends, the EP for current single 'Holding onto Heaven' is available. The remixes on this EP transform a great pop song into something phenomenal and beautiful. The Chainsmokers were able to take 'Holding onto Heaven' and turn it into a major club anthem that gets your blood boiling. Foxes is a major buzzing artist in the pop music sphere right now. You need to check out what the fuss is all about.
4. Isis Salam feauring Kruse & Nuernberg – Let Go
This year seems to be all about female empowerment. In a music community dominated by superstar male producers, the women of music are finally starting to get the breakthrough that they deserve. Isis Salam is no exception. This girl is wicked talented! She knows how to blur the lines between hip-hop and dance music, and this rap-tastic deep house track proves that. This is one of the freshest and most unique songs I have heard this year. No one else is doing anything remotely close to this with their music. Saying that, I can see some resemblances in style between Isis Salam and buzzing musician Azealia Banks, although Isis Salam's vibes are more mellow. 'Let Go' has enough chill for a joyride and enough party for a night out on the town. Give this track the attention it deserves.
5. deadmau5 featuring Colleen D'agostino – Seeya
By now, everyone and their grandma knows that deadmau5 is back, and he's better than ever. His studio album, while (1 < 2), is slated for release on June 17th, but in the meantime we have been getting some exclusive tracks like 'Avaritia' and 'Seeya', the funky fresh track that is going to have a ripple effect this summer. For months now, producers have been talking about taking dance music in new directions, and this track shows exciting signs of change. The Daft Punk-esque instrumental is cool and mellow, and it has a great flow that gets your foot tapping and your eyes looking for the nearest dance floor. On top of that, it helps that Colleen D'agostino blesses us with her euphoric vocals that mesh so perfectly with the music for one of the most cohesive records of the year.
6. Arno Cost and Norman Doray feaurting DEV – Darkest Days (Apocalypse 2014)
This electro house banger brings together forces Arno Cost and Norman Doray, who have previously worked with Laidback Luke and Nervo. It also marks the return of dance-pop singer DEV, who found some mainstream success as a feature on Far East Movement's 'Like A G6' as well as her solo hit 'In the Dark' from her album The Night the Sun Came Up. Together, these three have created a powerful dance track that is sure to get crowds raging everywhere.
7. Viper – Pure *UPCOMING Assassin of the Week*
Viper is about to become the next producer to join the ranks of EDM Assassin of the Week! Keep an eye on the website, as my interview with the producer will be coming out in the near future. In the meantime, get into his new track 'Pure', a powerful club hit bursting with energy. Viper describes many of his songs as complextro, and this song fits that description nicely. Make sure you show some love to this rising musician!
8. Tom Swoon featuring Niclas Lundin – Otherside
Tom Swoon pumps out yet another great tune with 'Otherside', a progressive electro track assisted by Niclas Lundin on vocals. This track differs from standard progressive tracks. It's slightly darker and deeper, and Lundin's unique set of pipes really drive this song in a cool and unexplored direction. If you're looking for something a little different but not too far off the track from regular house music, then this song would be the perfect fit.
9. Third Party – Everyday Of My Life
We can always count on Third Party and Size Records to bring us those classic big room house tracks that take their sweet time building up into something epic. Everybody loves a melodic track, and 'Everyday Of My Life' fits the bill. This song is exactly what we need right now. In a world where trap stars are taking over, sometimes it's a good thing to remember what melodic house is all about. Releases like 'Everyday Of My Life' only come once in a blue moon, and it is songs like these that raise our spirits. Let's enjoy this gift from Third Party. I'm excited to hear what comes next from this dynamic duo.
10. Vice featuring Mike Taylor – The World Is Our Playground
Sometimes a track comes along, and the first time you hear it you get goosebumps all over your body. 'The World Is Our Playground' was that track for me. The way the song opens so quietly with just piano and Mike Taylor's sincere vocals, you can just feel the emotion. From there, the track continues its milky flow until it's time to hit replay. Lyrically, we have definitely heard these themes before, but in 'Playground' they are presented in a creative new way. It seems that this was released at the perfect time of year. Heading to the beach? Get in your car, hit play, and let this song become your new soundtrack.
Thanks for checking out the first edition of '10 Songs to Watch this Week'. Did you like what you heard? Have any suggestions for next week's update? Be sure to leave some feedback! Until then, enjoy the new tunes and I'll see you next week with another crop of awesome new tunes to enjoy.
Leave a Reply