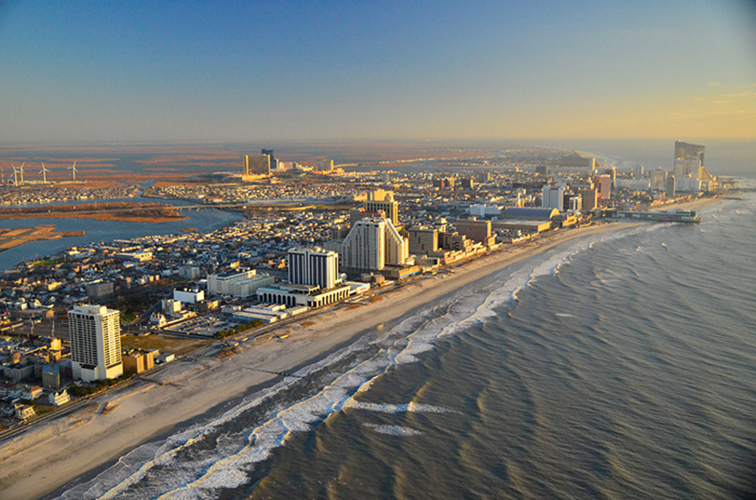 Atlantic City is considered to be one of the best times one can have on the east coast. You can picture it as a little Las Vegas. It is an amazing time on the Jersey shore. This beach resort town offers some of the best times you will ever have. From dusk till dawn and into the night, you are sure to have a good time. For those who don't know, I absolutely love Atlantic City. I am there at least three times a week in and out almost every club enjoying myself with friends. From there, I got the drunken idea to put together the top ten list (which is convenient) of clubs in Atlantic City. I want to point out this list is based on the consumer's point of view. I am taking into account how a normal club-goer would go about the club and enjoy their time. This isn't based on bottle service or any VIP treatment. I think my biggest problem is the fact that I love them all. I found this to be extremely difficult. I had to work with EDM_AtlanticCity and NewJerseyEDM along with friends and randoms to make this list ideal. Without further ado, check out the top 10 clubs in Atlantic City!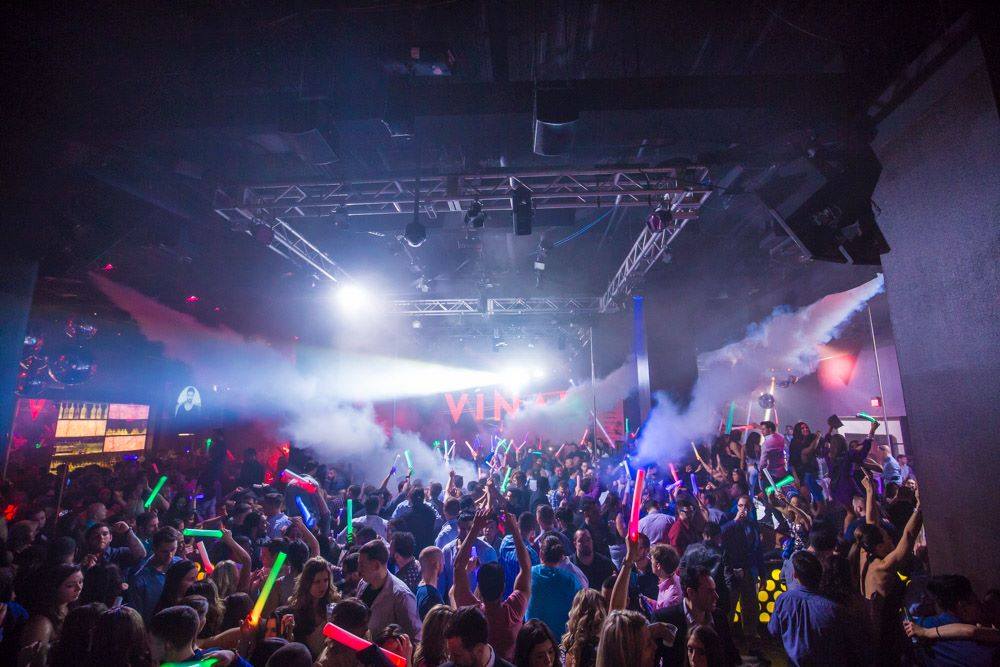 1. Haven Nightclub
Location: Golden Nugget Hotel & Casino
Hours: Thursday & Friday 11pm – 4am, Saturday 10pm – 4am.
Reason: This was a hard choice to make. Not because I struggled to find the best #1, but I wanted a three way tie for number one. Although, one club had to be number one. Haven in the Golden Nugget is officially my number one club in Atlantic City. It isn't just me who believes that. Atlantic City Weekly has a Nightlife awards show and Haven won the best club for guys night, best club for girls night, best new place to party, best singles scene, best place for an international DJ, best bottle service, hottest club dancers, and the runner up for best place to spot a celebrity in 2014. You might as well say they are the best damn club in Atlantic City. What made it my number one is the fact that they love partying. Everyone there loves partying. The bottle service hosts are always spraying their cryoguns in the crowd! They bring in my favorite photographer, Kirill Was Here for his shenanigans and a $1,000 Champagne Facial contest. All my friends constantly go there. The staff is always nice. Don't get me started on my favorite industry night, MisBeHaven Thursdays which makes for the best start of the weekend. The prices are solid with the guest list. Drink specials like $5 fireball fridays and such. For that one time my buddy let me into the bottle service, I felt so amazing. Although, dancing above tables is a frequency for me.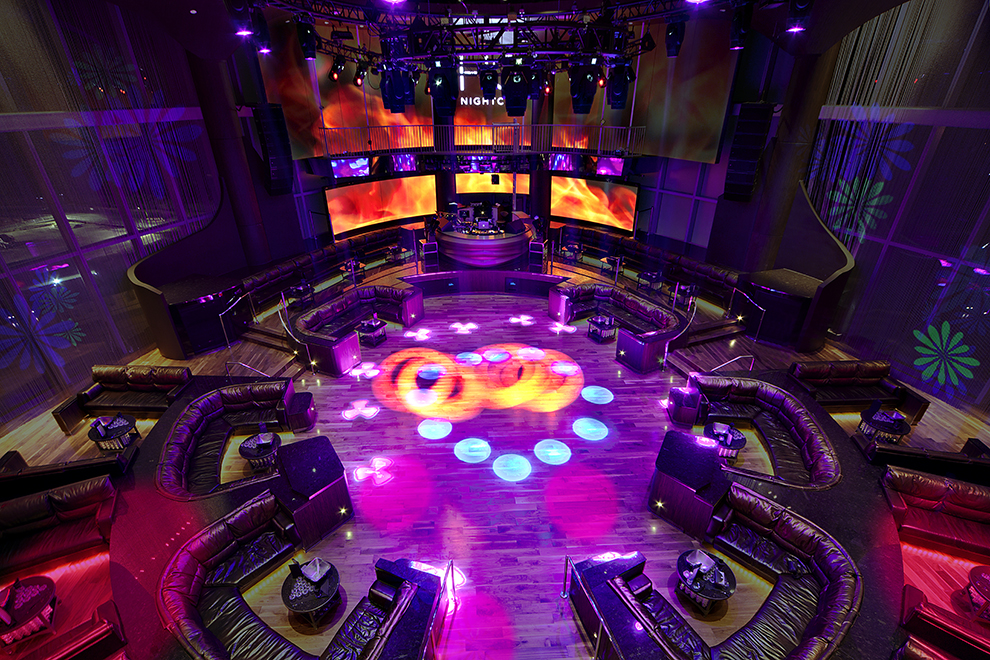 2. HQ Nightclub
Location: Revel Atlantic City
Hours: Friday, Saturday, & Sunday 10pm -.
Reason: HQ is right behind Haven for number two. Personally, this would be tied with Haven for number 1, but I can't do that or this list would be super weird. Also, the only reason that it beats the beach club is because it is open all year round. No matter when I go to HQ, the place is always busy. You can find me always tweeting photos of the crowd because everyone loves HQ. No matter what day you go to HQ, you will be guaranteed to see an amazing DJ kill it. The club is super sexy. Their staff is very nice and helpful. They bring everyone such as Tiesto, Zedd, Chuckie, Steve Aoki, and more. Best part is that no month has a repeat artist. That is quite a feat! Fun Fact,  HQ is the only club that ranks on the Top 100 Clubs according to DJ Mag.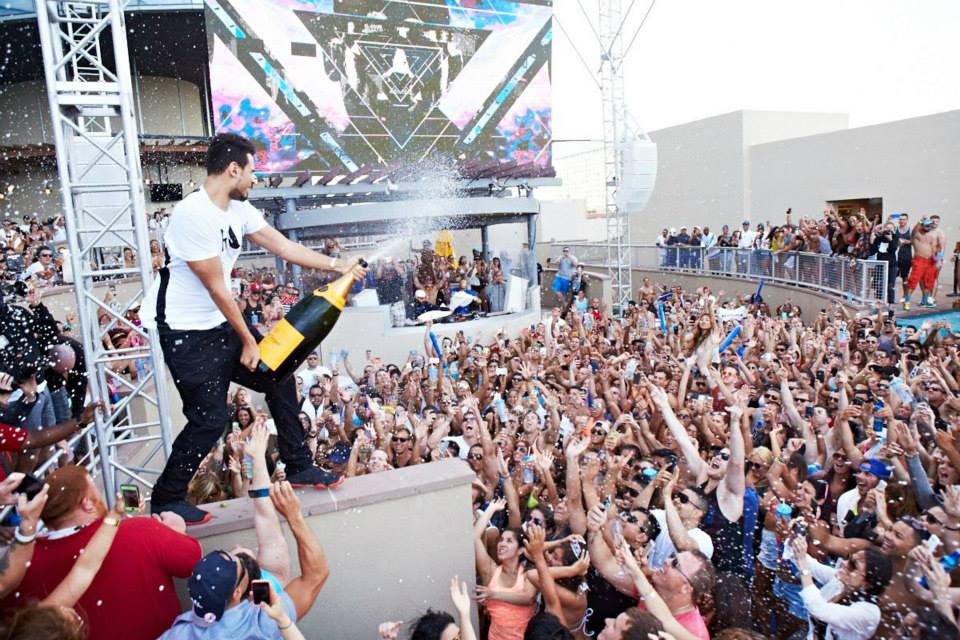 3. HQ Beach Club
Location: Revel Atlantic City
Hours: Saturday & Sunday 10am -6pm.
Reason: Partying outside is by far one of the coolest feelings. Anyone who has ever partied knows that day partying is a whole beast in itself. You are going hard from the moment you wake up to the moment you pass out for your power nap to waking up, eating dinner, and going out again. HQ Beach Club is the only place in Atlantic City to day drink like a boss. Since they are a part of HQ, they bring in the amazing artists as well. Look at that photo. No other place besides HQ Nightclub does that! This is perhaps one of the best ways to spend your weekend during the day besides nursing your hangover!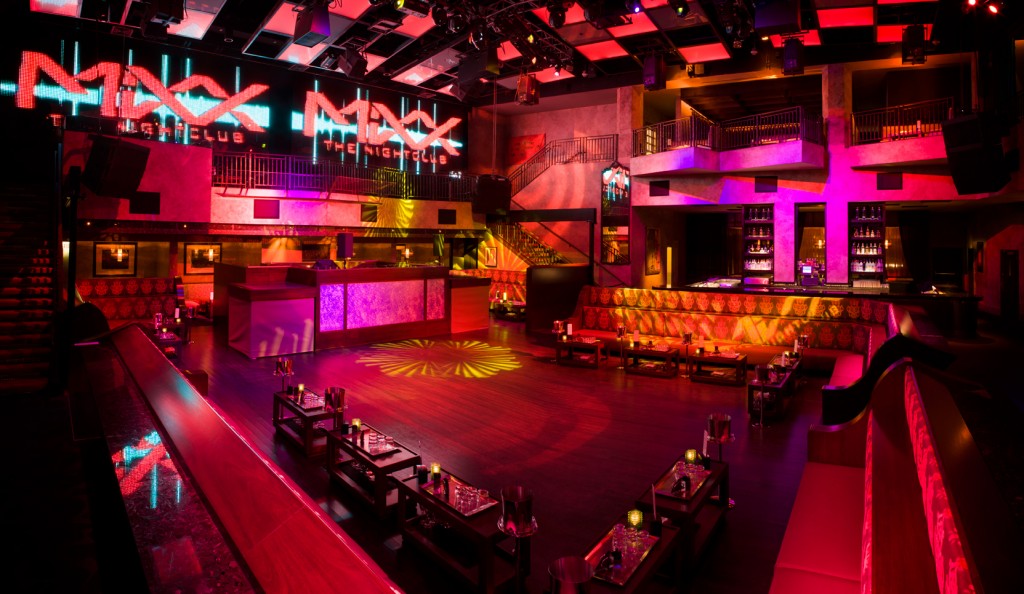 4. Mixx
Location: Borgata Hotel, Casino, & Spa
Hours: Saturday 10pm -4am, Sunday 11pm -4am.
Reason: I can't say that I have been to Mixx very often. Actually, the first time I went, I met The Chainsmokers and had a blast. This is a massive club inside the Borgata that shares some great artists with the other club, Mur Mur. This places brings in some awesome artists such as Dash Berlin to make for a crazy Saturday and a good Sunday Funday. The lines in this place prove to you that this is a must be place to be and that the cooliest of the cool nightlife.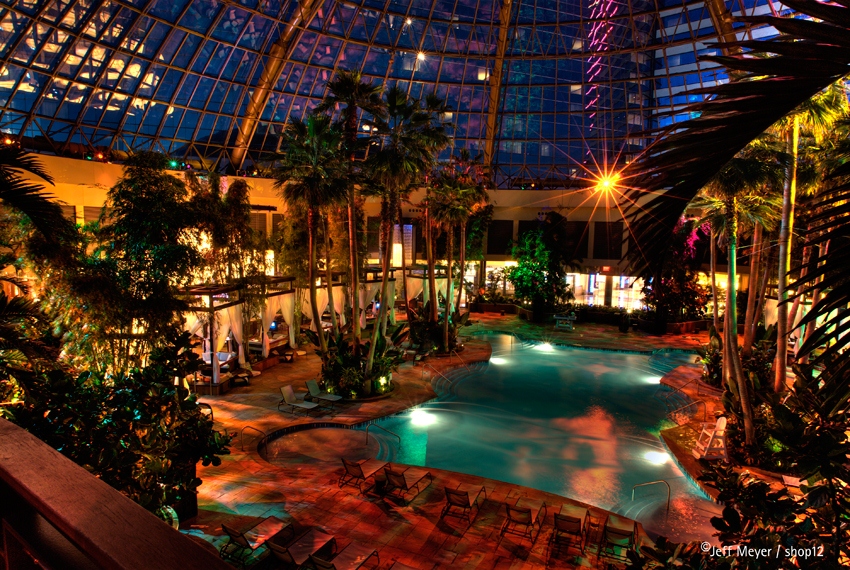 5. The Pool After Dark
Location: Harrah"s Resort Atlantic City
Hours: Wednesday, Friday, & Saturday 10pm – 4am.
Reason: The Pool After Dark is one of the most interesting clubs in Atlantic City. The Pool itself is open all day long and people get drinks and such. They have cabanas, hot tubs, and beds for bottle service and such. You all have seen those photos there. The Pool brings in a crazy crowd as everyone wants to go to the Pool! It has that draw. Don't doubt that no one goes in the pool because everyone loves a pool party in the Summer and in the Winter! Now, the only thing I don't get is some of the celebrities they bring in to party. I am not hating on this, but I just don't know who most of these celebrities are! That said, I know my friends go there for those selfies so that is a win-win for them!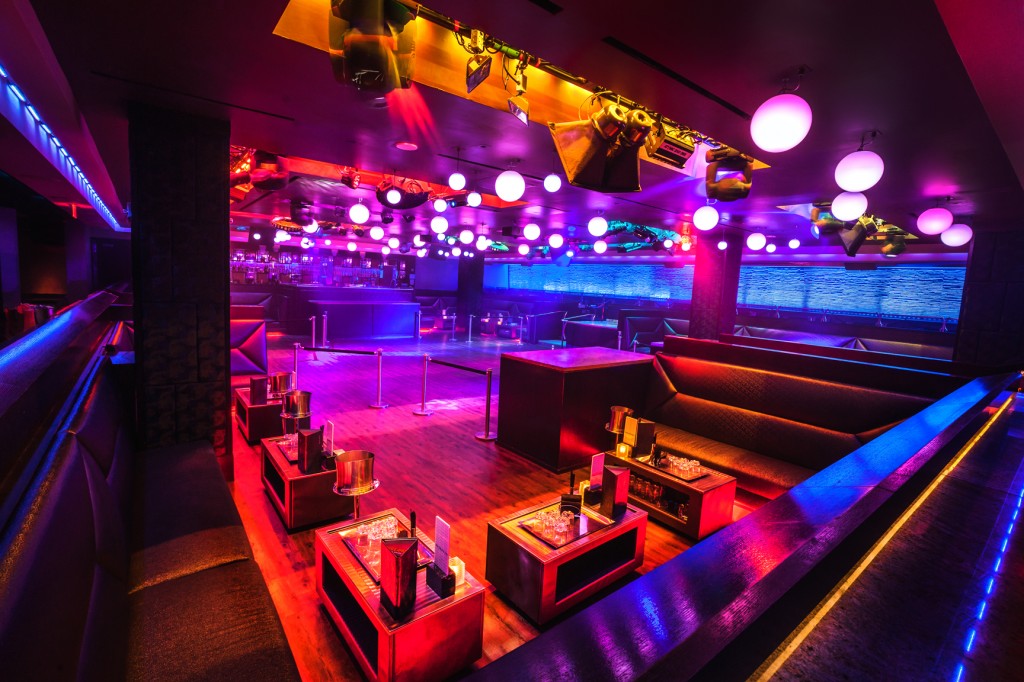 6. Mur Mur
Location: Borgata Hotel, Casino, & Spa
Hours: Friday, Saturday, Monday 10pm -4am.
Reason: Mur Mur Monday is three words that anyone goes to Atlantic City knows. They know how to dominate their industry night because why should you let the beginning  your week suck! ALthough, Mur Mur isn't just open on Mondays. This club isn't as big as its comrade, Mixx, but it is very personal. You can expect a fun crowd no matter what. The line to get into this club extends throughout the casino and trying to get a table is very difficult because it is a hot commodity! You can expect a fun dance crowd dancing with the hip-hop / EDM mixtures!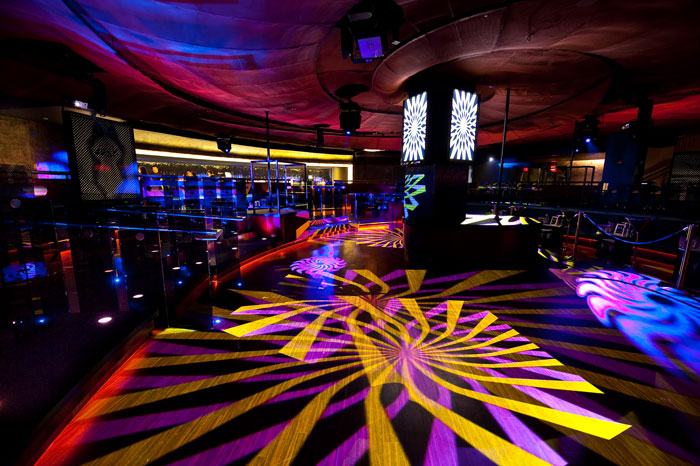 7. Dusk Nightclub
Location: Caesars Atlantic City Hotel and Casino
Hours: Tuesday, Friday, & Saturday 10pm – 4am
Reason: The club that DJ AM (Rest In Peace) opened in Caesars. It was once the hottest club in Atlantic City, but don't let you think that they aren't so hot anymore! While DJ AM has left us doesn't mean that club is old news. This place does a great job since his passing! Unlike other clubs, Dusk is perhaps the only club that has tons of deals and actually has free admittance for both guys and girls! That alone makes you want to go! Plus, like Mur Mur, Dusk dominates their industry night and is a ton of fun. Dusk is by far another intimate nightclub that promises you quite a fun time!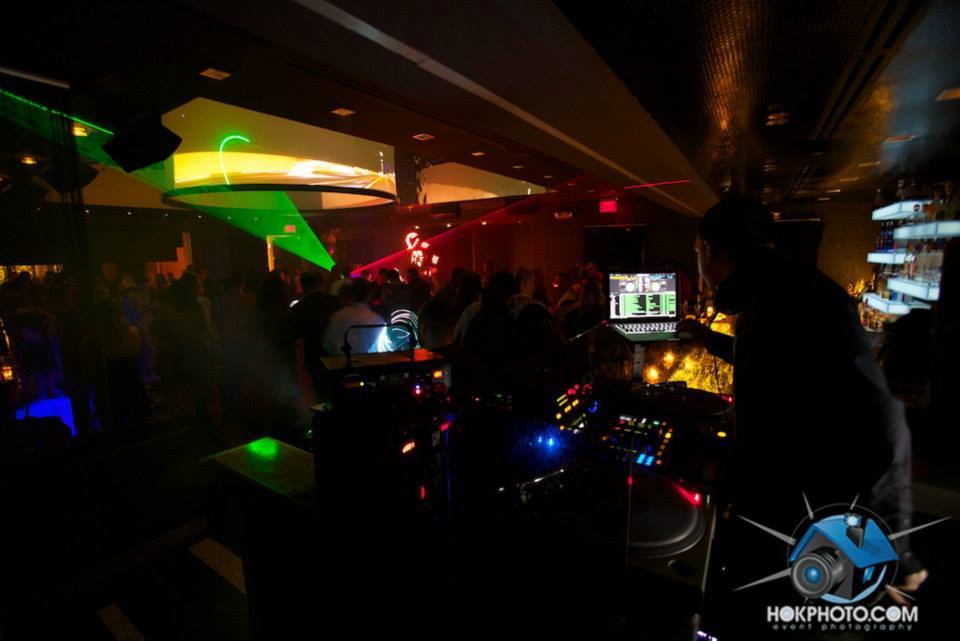 8. Anthem
Location: Tropicana Casino & Resort Atlantic City
Hours: Wednesday, Thursday, Friday, & Sunday 11pm – 7am, Saturday 10pm – 7am.
Reason: Sadly, this is one nightclub I have yet to attend! Although my compatriots have spoken highly of this nightclub and said that it is quite an enjoyable time. It is one of three clubs that is located in the Tropicana! It exemplifies that casino because there are plenty of bars and nightclubs to compliment the club! I have heard of tales from friends that epitomize this club as they seem to be wild and outrageous. Quite honestly, I can't believe the stories, but because they're from separate parties, I have to believe.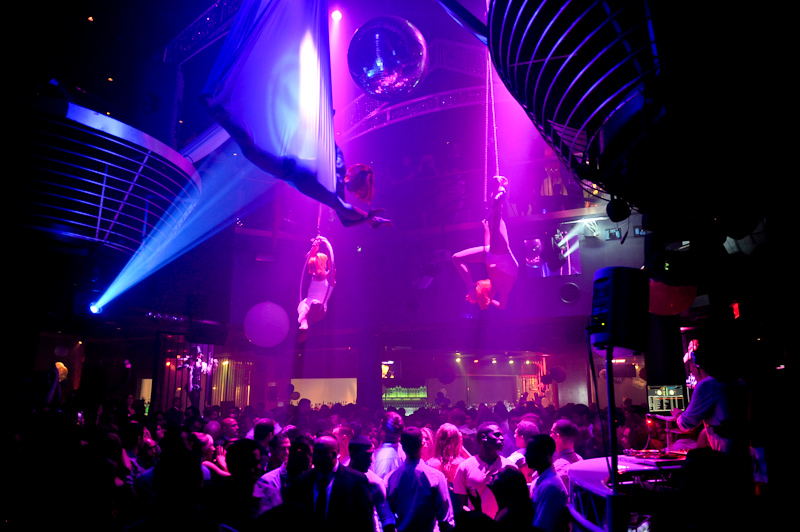 9. Providence
Location: Tropicana Casino & Resort Atlantic City
Hours: Thursday & Friday 11pm – 4am, Saturday 10pm – 4am.
Reason: Providence is the one club that sadly is a hit or miss kind of nightclub. Don't get me wrong. It is a lot of fun. Although, if I am not a fan of the music or the crowd isn't fun, it can definitely taint my experience. It isn't a bad club what-so-ever and rather, more times than not, I promise that you'll have a good time. A lot of my out-of-town friends proclaim this club as their favorite because apparently it is the cheapest of all the nightclubs. Definitely an interesting time!
10. Boogie Nights
Location: Tropicana Casino & Resort Atlantic City
Hours: Friday & Saturday 9pm – 4am
Reason: You may or may not consider this more of a joke. I was told to add it because it is technically a nightclub. As you probably guessed by the name, this nightclub doesn't play the standard music, but rather tunes featured from the 70's, 80's, 90's, and early 2000's. I have yet to attend, but I am told you'll have a funky time! Plus, if you are into MILFs and cougars, this is the club to attend! Boogie Nights is one of those places that is great to change it up every-so-often.
Overall, Atlantic City is a fun place that provides you something to do each night of the week. Whether you love industry nights or want a wild weekend, there is a club for your taste and budget. That goes to say, you'll probably have a much better time wherever you go when you get bottle service. Needless to say, budget your money appropriately as there are different costs to factor. Although, you'll get varies genres of music and a damn good time. Plus, it is a great to meet people and dance the night away!
Editors Note: Please not, I struggled deeply to make this list. I hate ranking clubs, but this post was requested multiple times. If you want to know my weekend, it is usually split between HQ and Haven. I hit the other clubs on their industry nights. Besides that, I love bars.
Leave a Reply